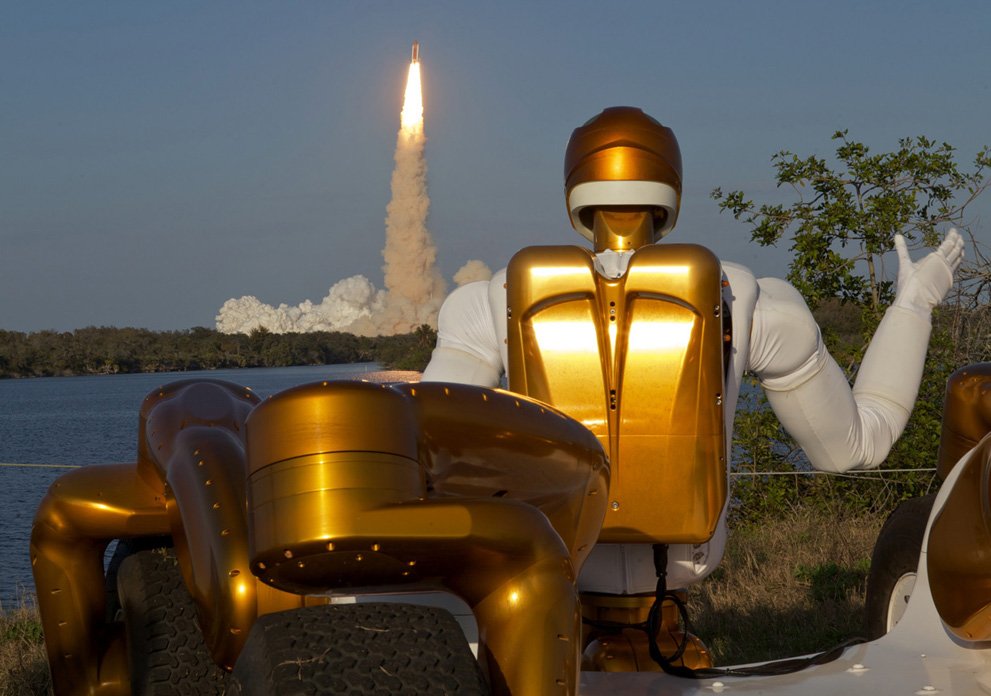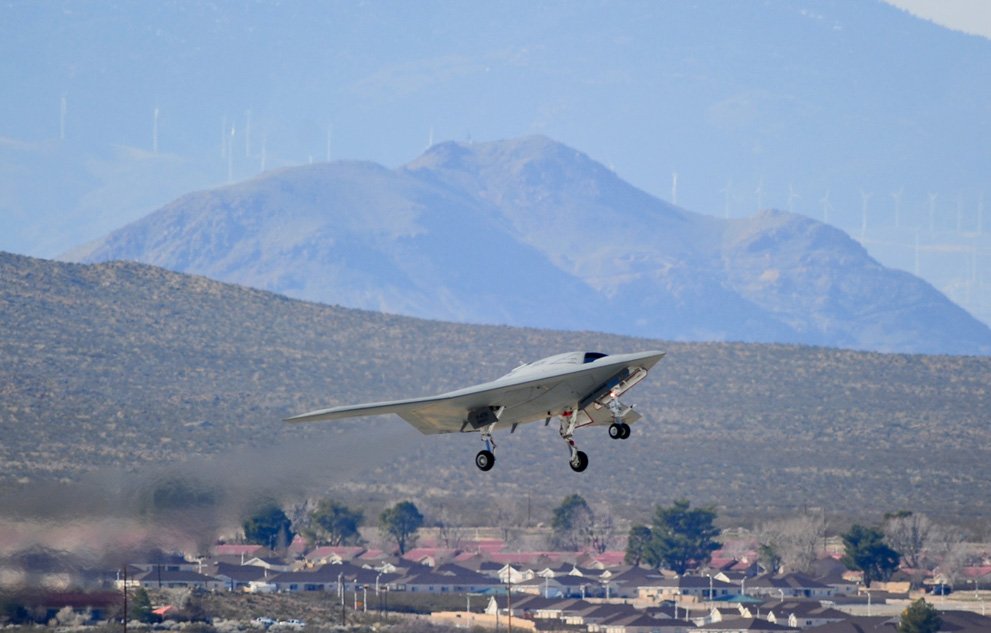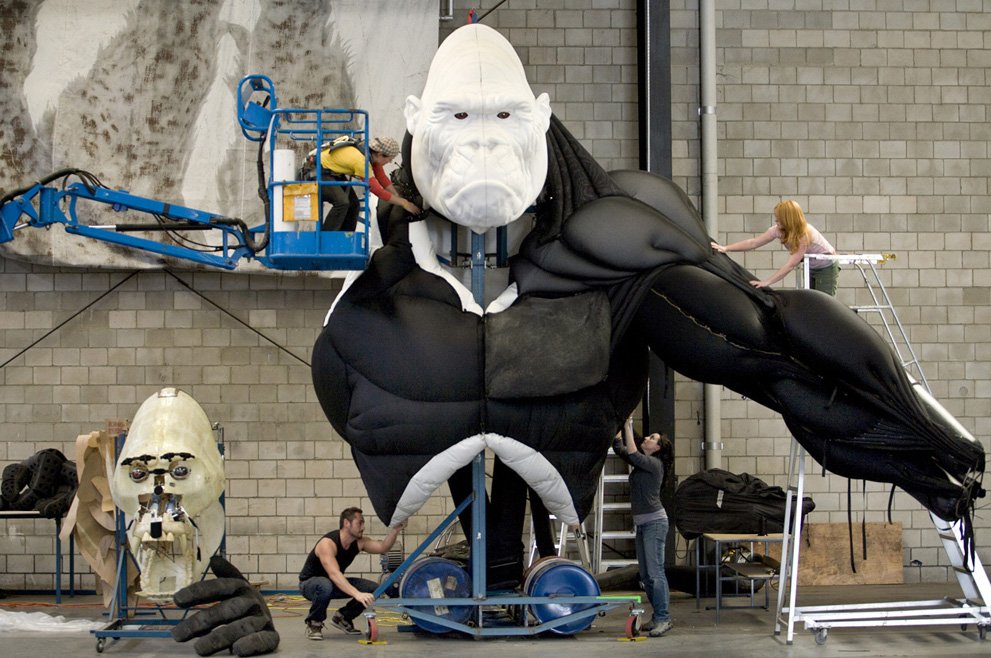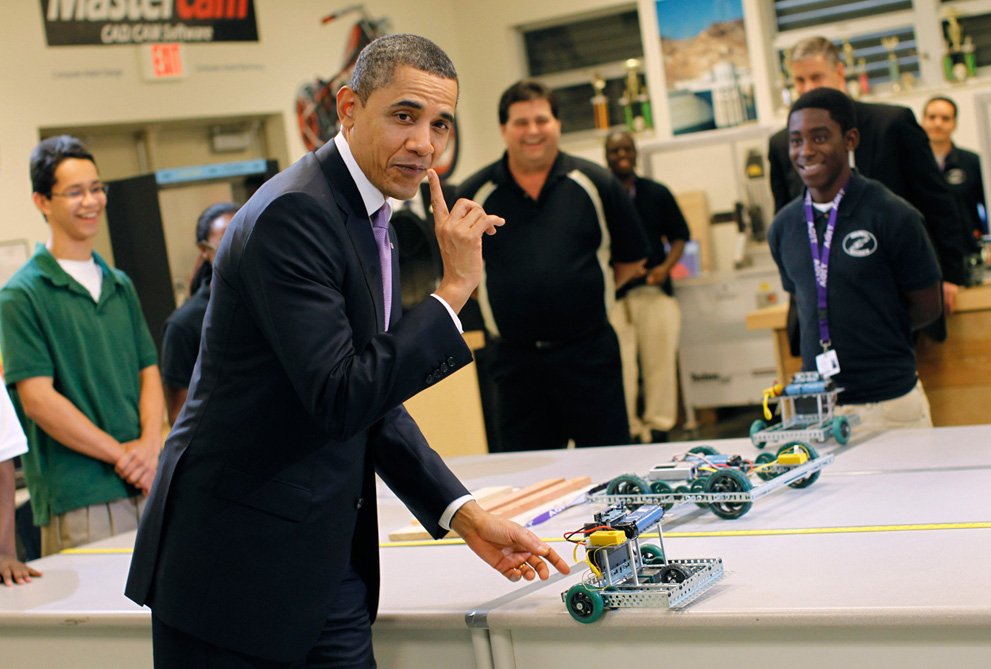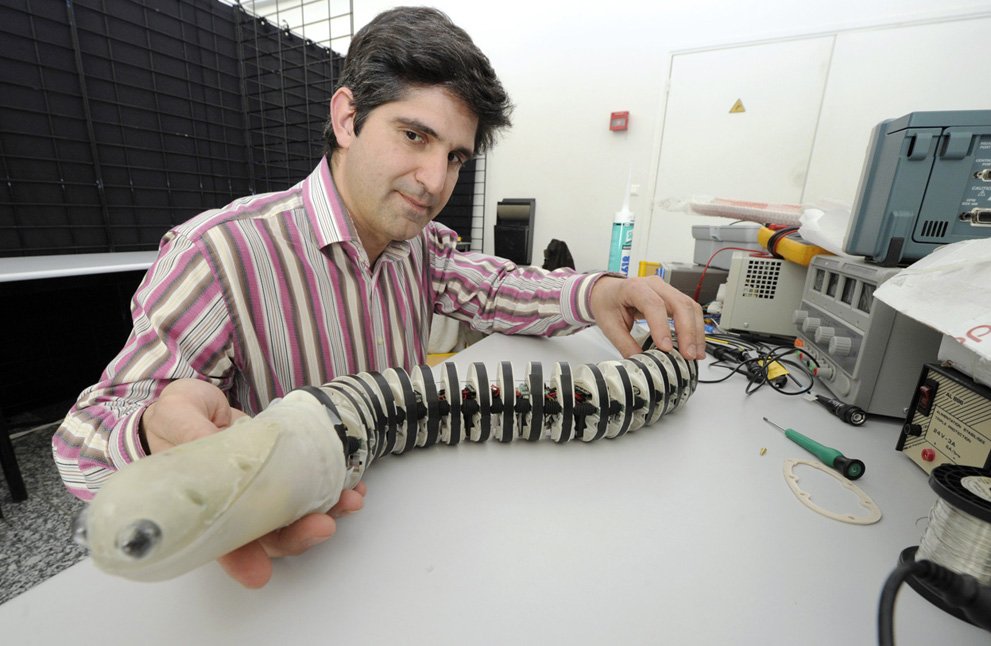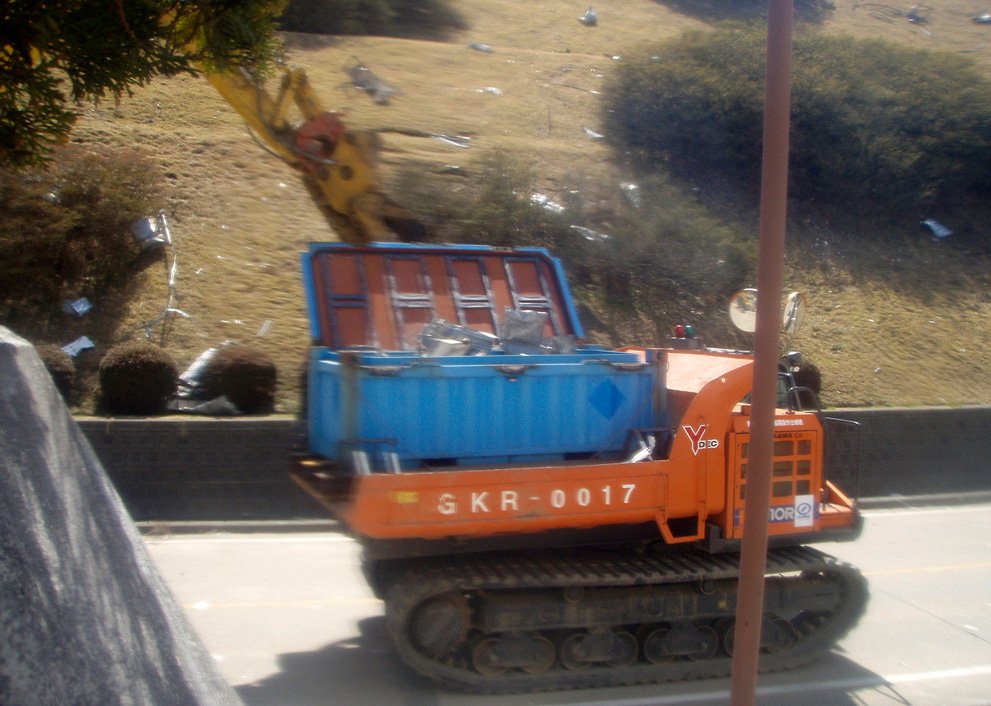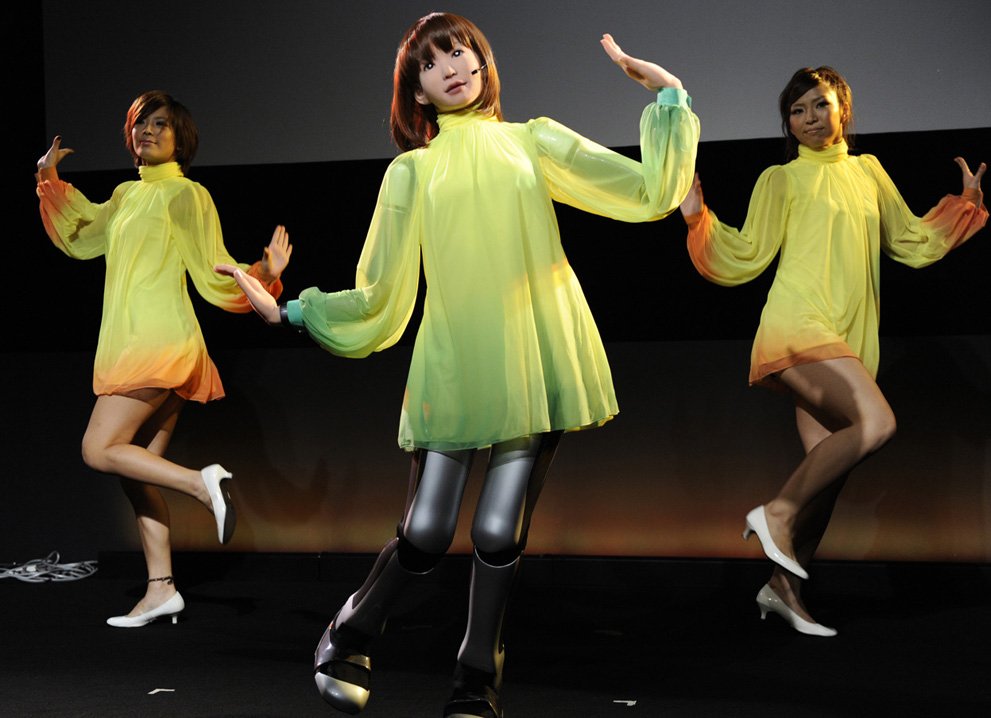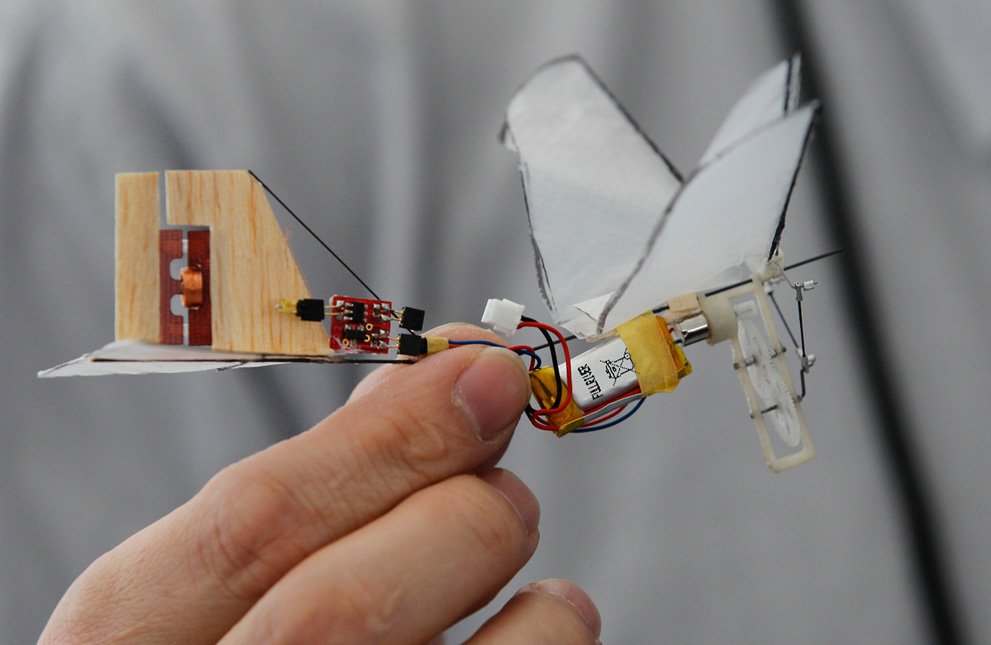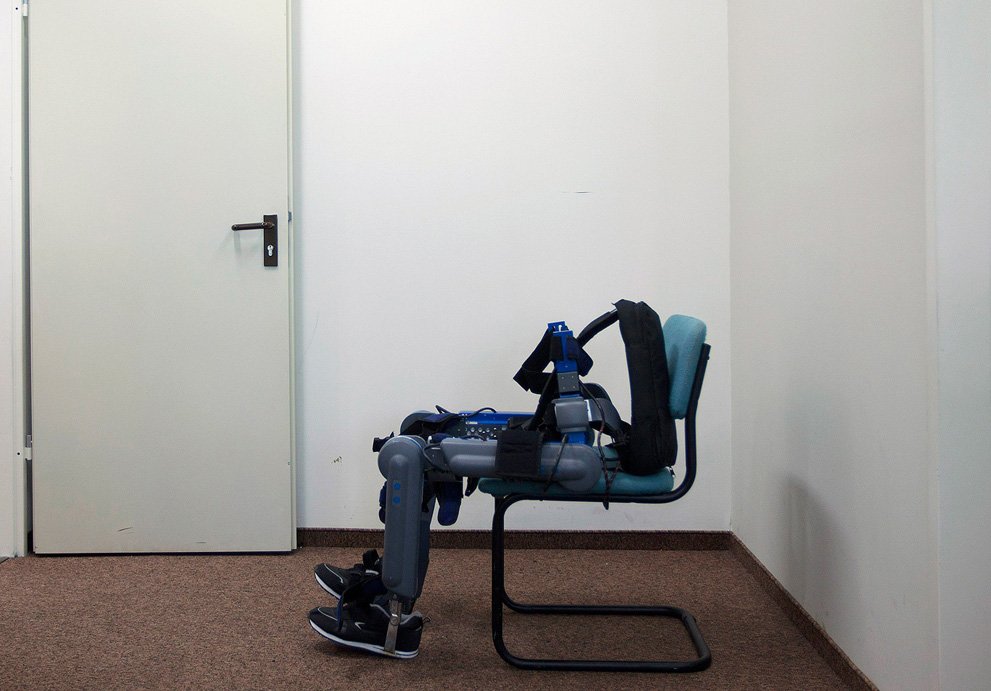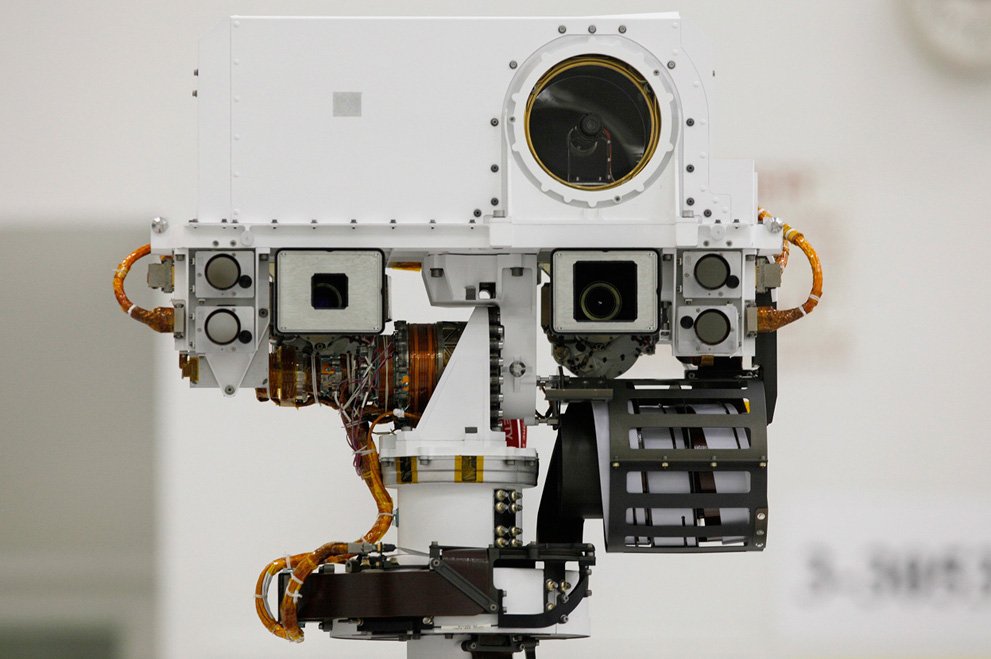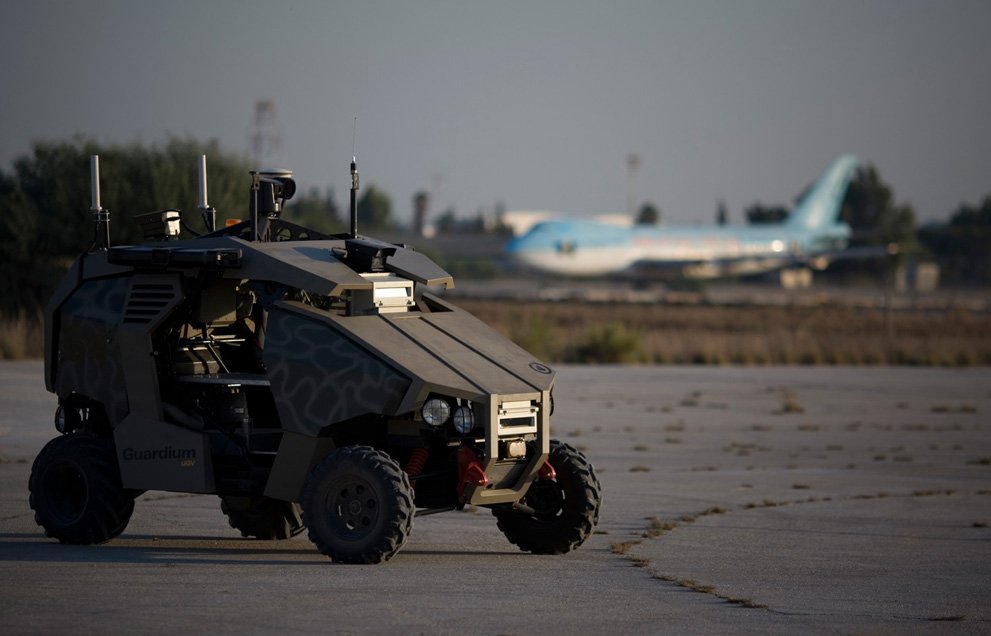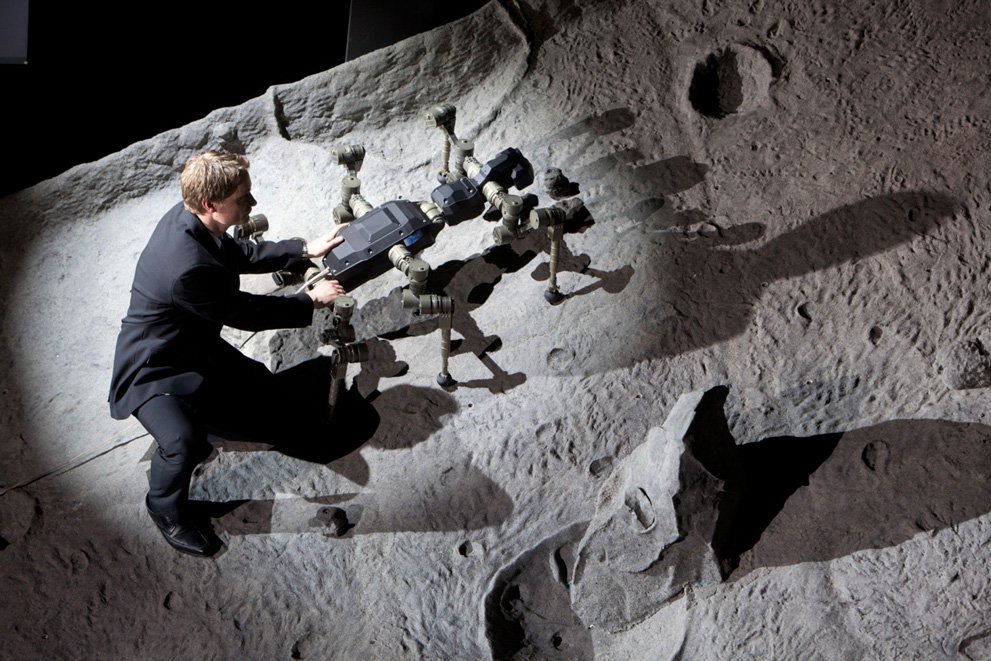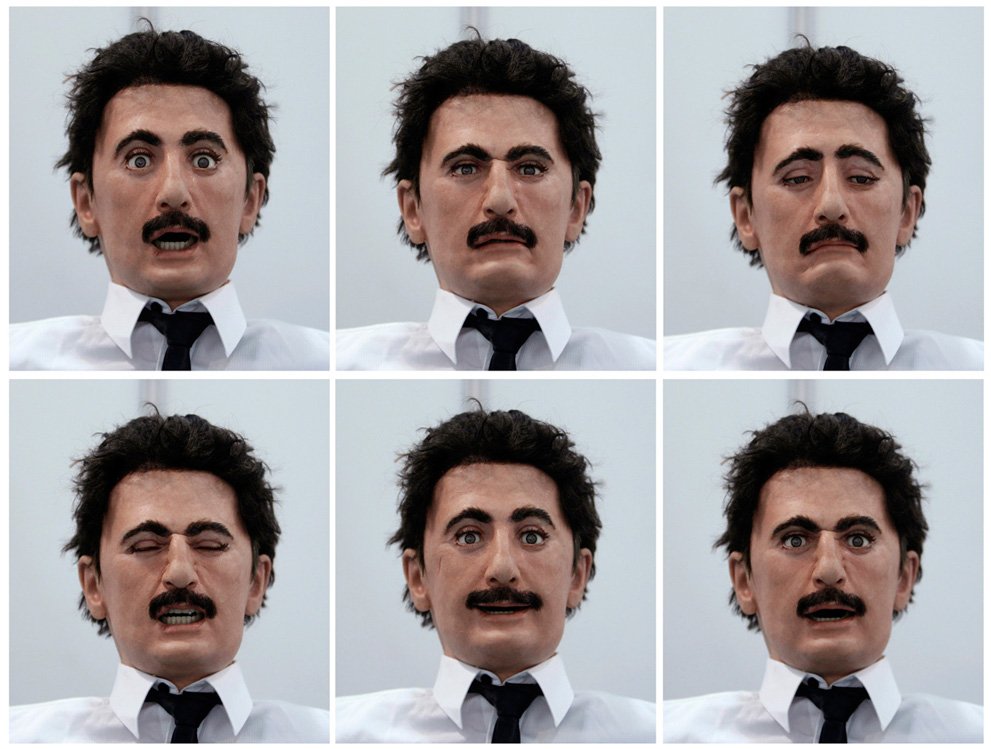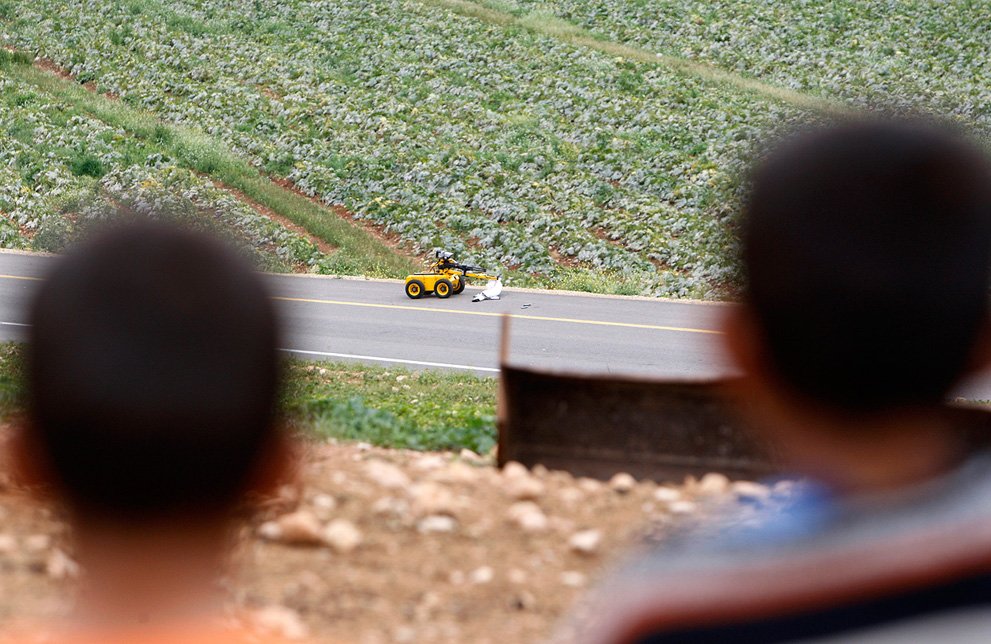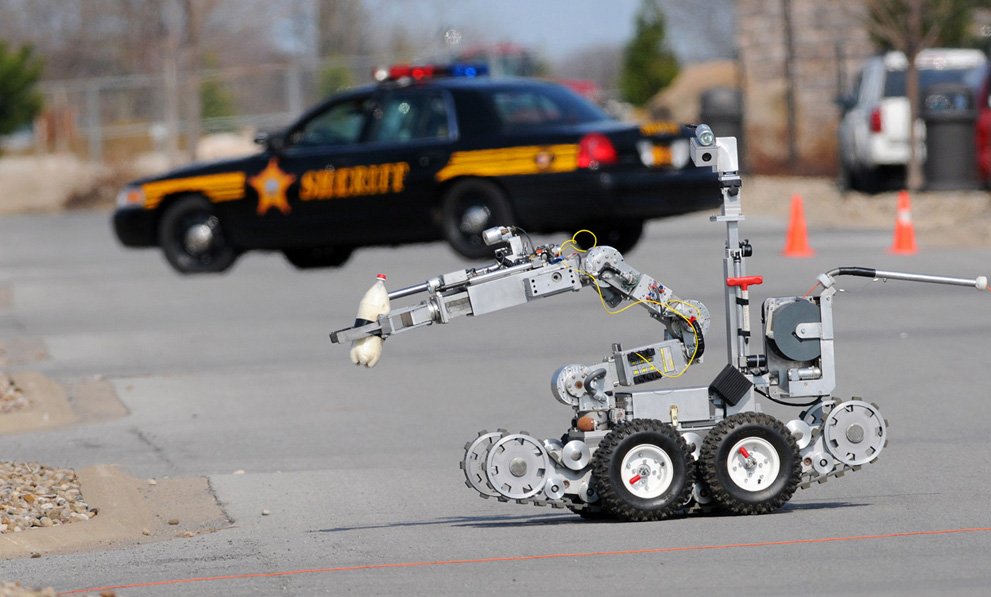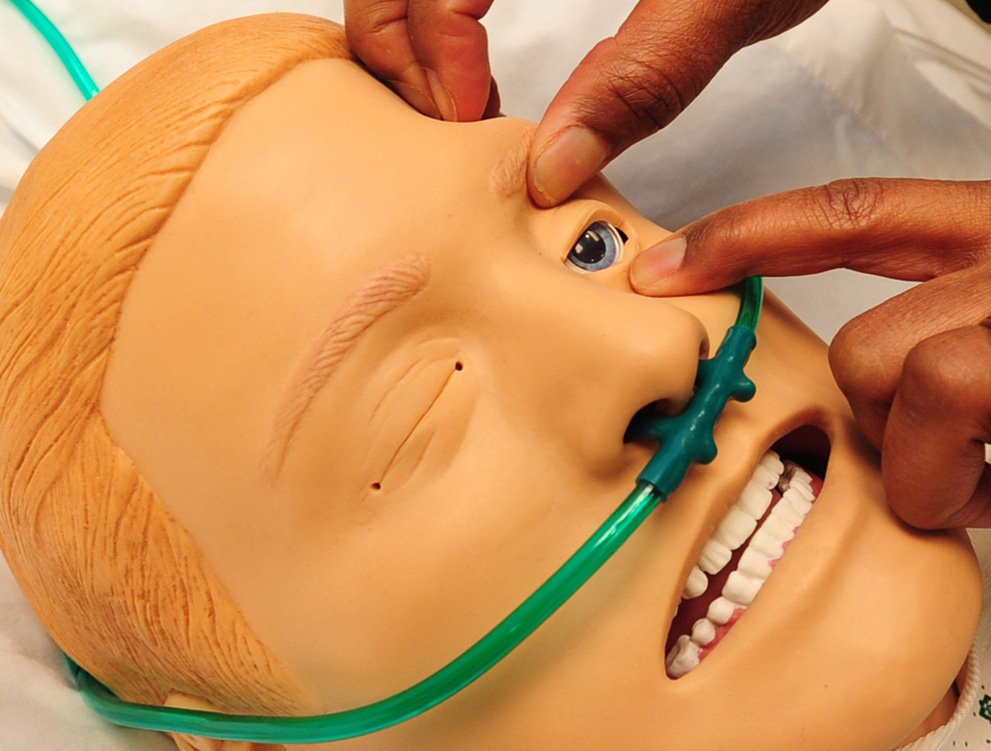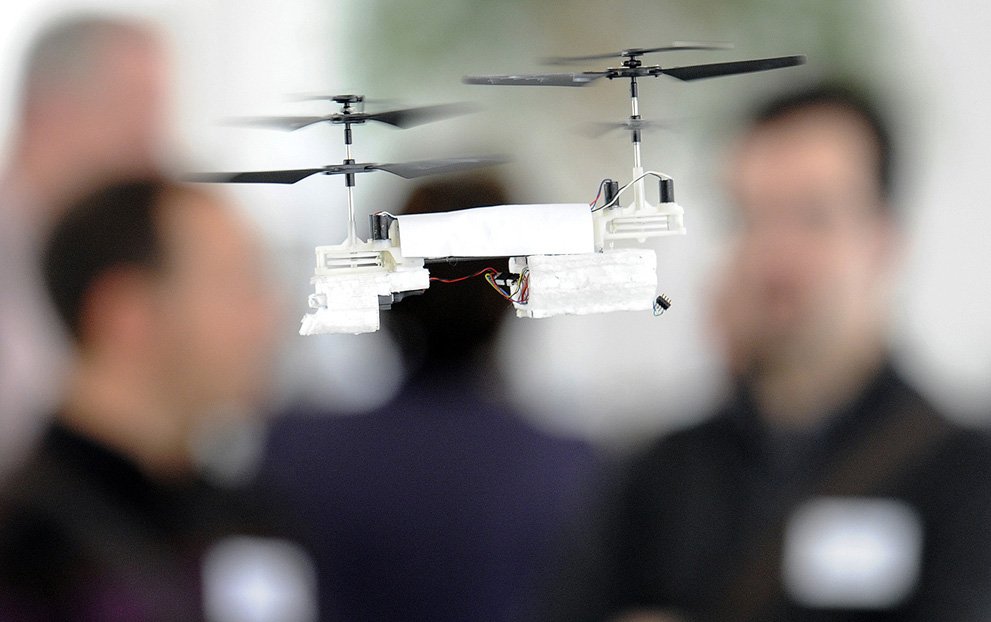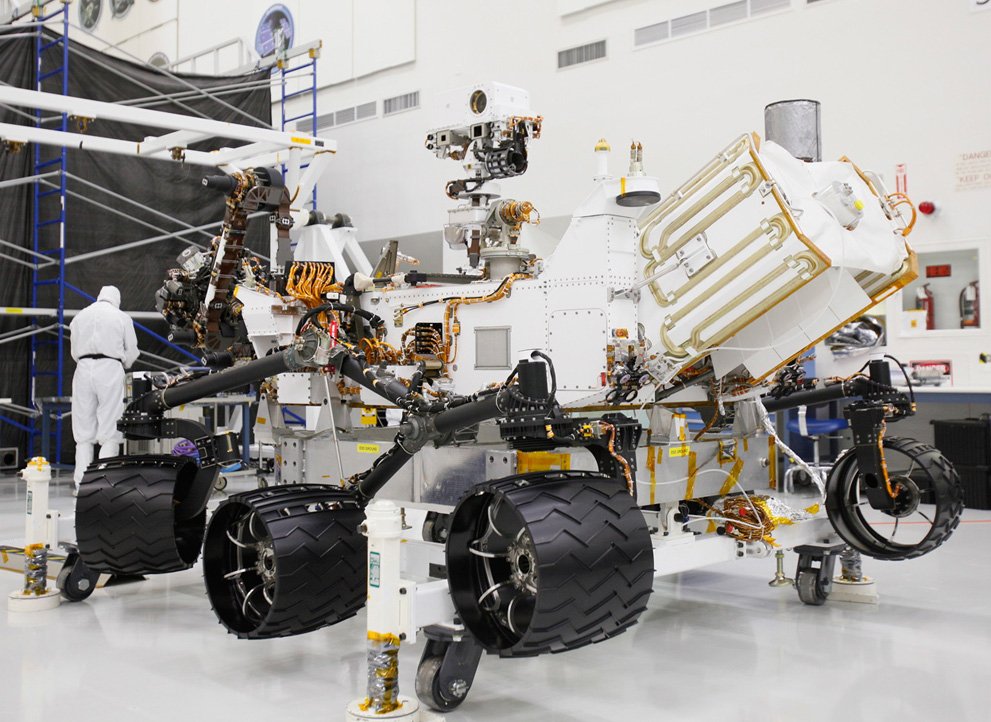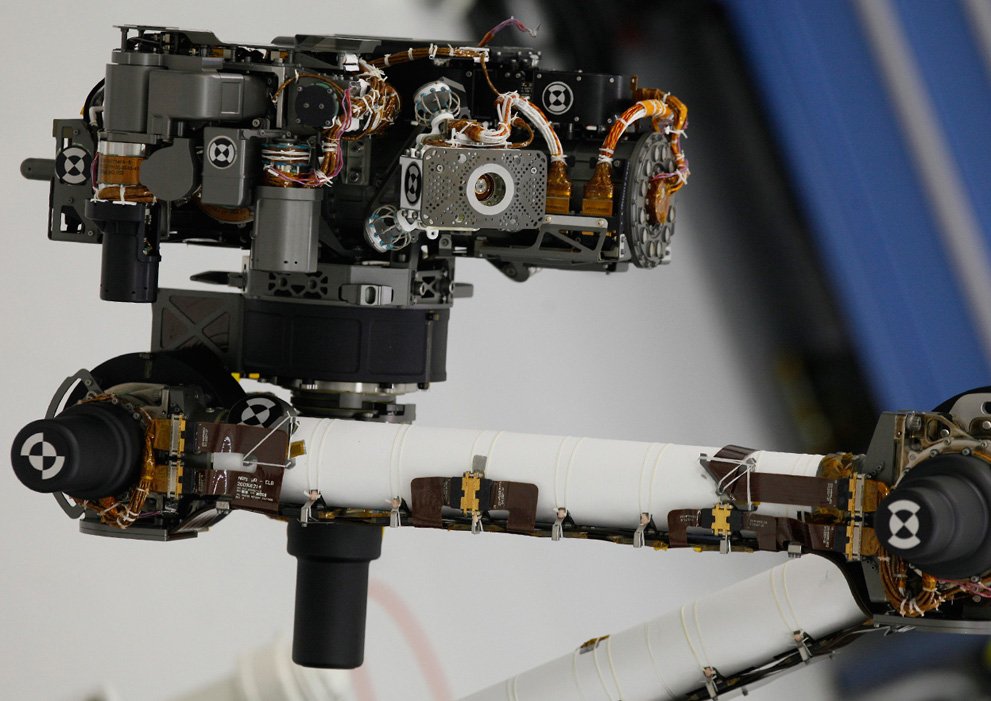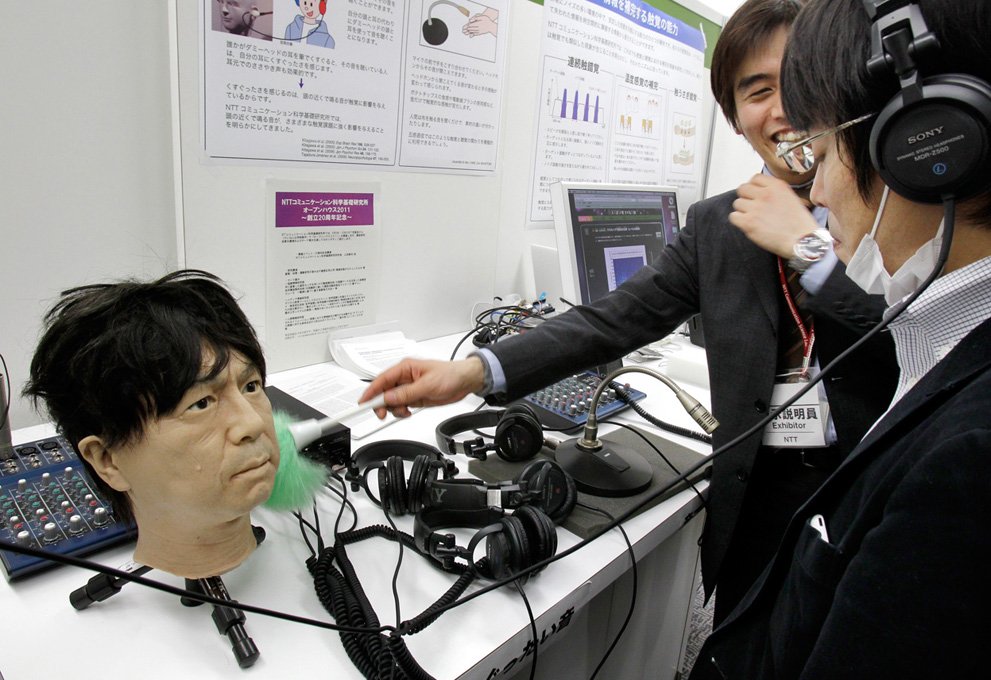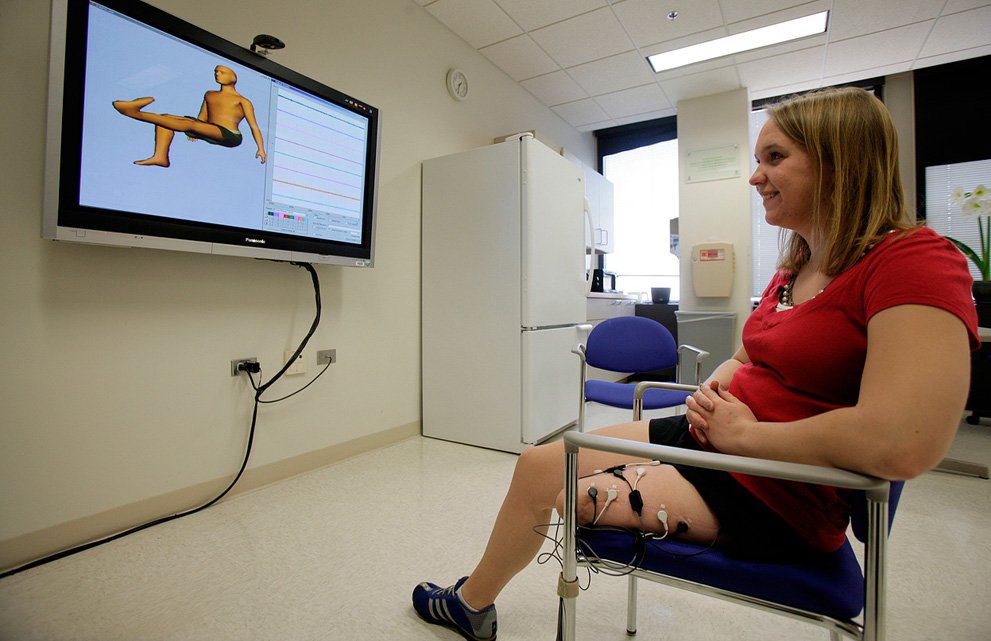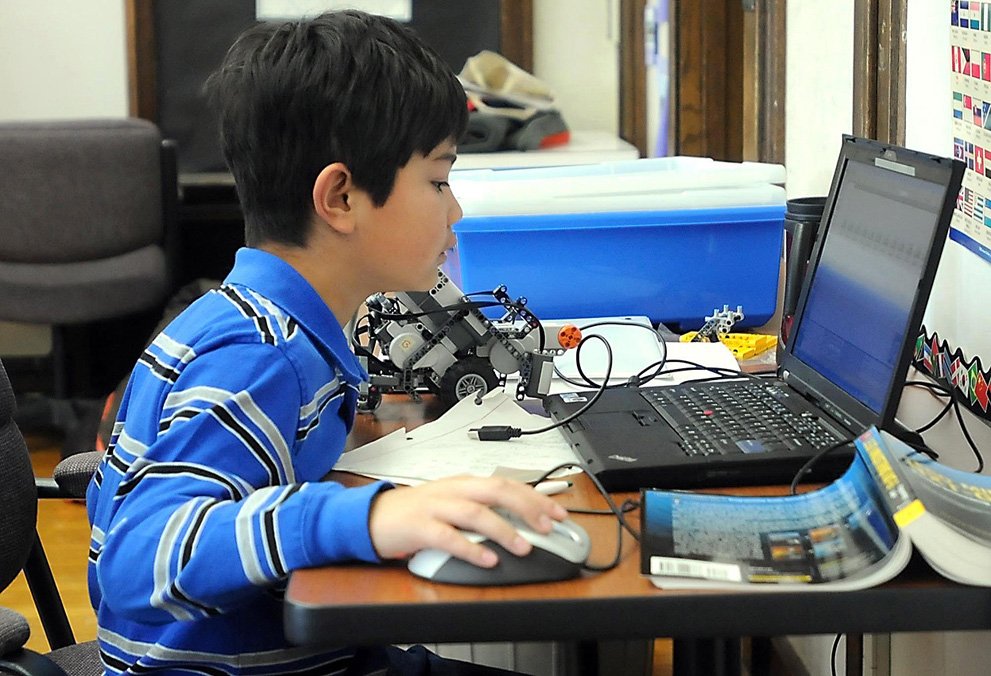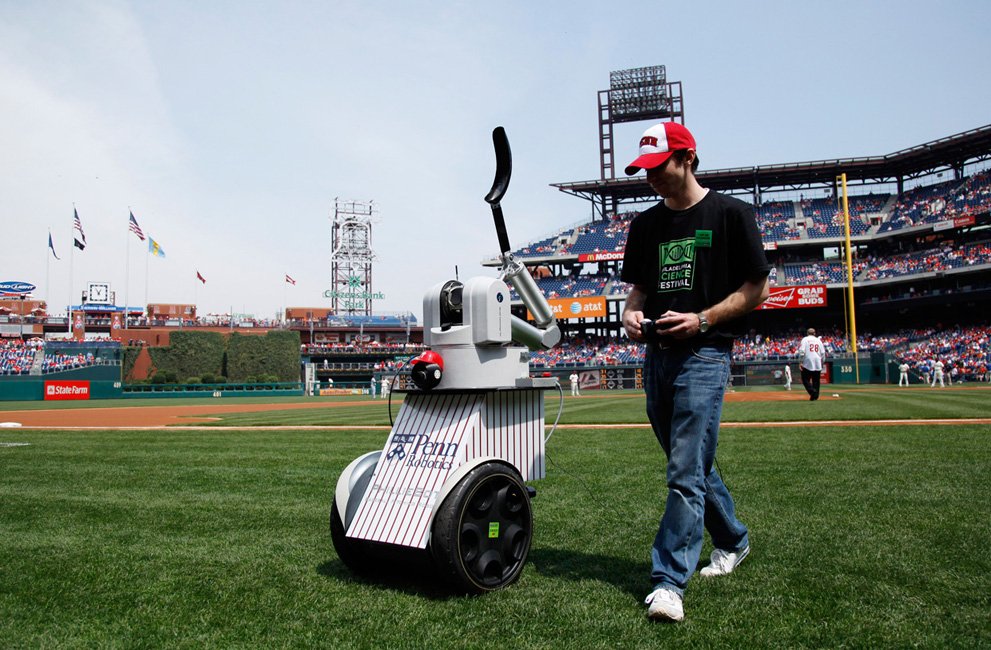 Robots constantly are being hired in various areas such as space exploration, health, public safety, recreation, protection, and many others. These machines, some fully autonomous and some depending on the human input, expand our capabilities, improve our skills and go for us in places where we tread dangerous. In this issue we are presenting pictures of robots and those who work with them.
[ please see references for images below ]
Technological singularity
From Wikipedia, the free encyclopedia
A
technological singularity
is a hypothetical event occurring when
technological progress
becomes so rapid and the growth of
artificial intelligence
is so great that the future after the singularity becomes qualitatively different and harder to predict.
Vernor Vinge originally defined the concept in terms of the technological creation of superintelligence, and argued that it is difficult or impossible for present-day humans to predict what a post-singularity world would be like, due to the difficulty of imagining the intentions and capabilities of superintelligent entities.[1]. Some writers use "the singularity" in a broader way to refer to any radical changes in our society brought about by new technologies such as molecular nanotechnology,[2][3][4] although Vinge and other prominent writers specifically state that without superintelligence, such changes would not qualify as a true singularity.[1] Many writers also tie the singularity to observations of exponential growth in various technologies (with Moore's Law being the most prominent example), using such observations as a basis for predicting that the singularity is likely to happen sometime within the 21st century.[3][5]
Vernor Vinge proposed that the creation of superhuman intelligence would represent a breakdown in the ability of humans to model the future thereafter. He was the first to use the term "singularity" for this notion, in a 1983 article, and a later 1993 article entitled "The Coming Technological Singularity: How to Survive in the Post-Human Era" was widely disseminated on the World Wide Web and helped to popularize the idea.[6] Vinge also compared the event of a technological singularity to the breakdown of the predictive ability of physics at the space-time singularity beyond the event horizon of a black hole.[7]
A technological singularity includes the concept of an intelligence explosion, a term coined in 1965 by I. J. Good.[8] Although technological progress has been accelerating, it has been limited by the basic intelligence of the human brain, which has not, according to Paul R. Ehrlich, changed significantly for millennia.[9] However with the increasing power of computers and other technologies, it might eventually be possible to build a machine that is more intelligent than humanity.[10] If superhuman intelligences were invented, either through the amplification of human intelligence or artificial intelligence, it would bring to bear greater problem-solving and inventive skills than humans, then it could design a yet more capable machine, or re-write its source code to become more intelligent. This more capable machine then could design a machine of even greater capability. These iterations could accelerate, leading to recursive self improvement, potentially allowing enormous qualitative change before any upper limits imposed by the laws of physics or theoretical computation set in.[11][12][13]
In his 1988 book Mind Children, computer scientist and futurist Hans Moravec generalizes Moore's law to make predictions about the future of artificial life. Moravec outlines a timeline and a scenario in this regard,[14][15] in that the robots will evolve into a new series of artificial species, starting around 2030-2040.[16] In Robot: Mere Machine to Transcendent Mind, published in 1998, Moravec further considers the implications of evolving robot intelligence, generalizing Moore's law to technologies predating the integrated circuit, and speculating about a coming "mind fire" of rapidly expanding superintelligence, similar to Vinge's ideas.
Futurist Ray Kurzweil also rephrases Vinge's concept of exponentially accelerating technological change in his law of accelerating returns, and includes material technology (especially as applied to nanotechnology), medical technology and others.[17] Like other authors, though, he reserves the term "Singularity" for a rapid increase in intelligence (as opposed to other technologies), writing for example that "The Singularity will allow us to transcend these limitations of our biological bodies and brains ... There will be no distinction, post-Singularity, between human and machine".[18] He also defines his predicted date of the singularity (2045) in terms of when he expects computer-based intelligences to significantly exceed the sum total of human brainpower, writing that advances in computing before that date "will not represent the Singularity" because they do "not yet correspond to a profound expansion of our intelligence."[19]
The term "technological singularity" reflects the idea that such change may happen suddenly, and that it is difficult to predict how such a new world would operate.[20][21] It is unclear whether an intelligence explosion of this kind would be beneficial or harmful, or even an existential threat,[22][23] as the issue has not been dealt with by most artificial general intelligence researchers, although the topic of friendly artificial intelligence is investigated by the Singularity Institute for Artificial Intelligence and the Future of Humanity Institute.[20]
Many prominent technologists and academics dispute the plausibility of a technological singularity, including Jeff Hawkins, John Holland, Jaron Lanier, and Gordon Moore, whose Moore's Law is often cited in support of the concept.[24][25]
1. At the Kennedy Space Center in Florida, NASA's Robonaut R2A waves goodbye as fellow Robonaut R2B launches into space aboard the Space Shuttle Discovery on February 24, 2011. (NASA/Joe Bibby)
2. Workers assemble a robotic King Kong creature in preparation for the show "King Kong: Live on Stage" at the Creature Theatre Company workshop in Melbourne, Australia. (AP Photo/Boneau/Bryan-Brown, Simon Schluter)
3. An unmanned U.S. Army vehicle developed by the Croatian company DOK-ING searches for IEDs set by insurgents in
Banadar Corridor, Garmsher District, Helmand Province, Afghanistan, on April 20, 2011. (Bay Ismoyo/AFP/Getty Images)
4. Technicians monitor the MIS (Inspection Machine in Service) robot, which inspects the inside of the reactor's tank during programmed servicing and maintenance at the Bugey nuclear power plant in Saint-Vulbas, near Lyon, France, on April 19, 2011. (Reuters/Benoit Tessier)
5. U.S. President Barack Obama steps in to prevent a small robot from falling off a table during a demonstration of robotics at Miami Central Senior High School on March 4, 2011. Obama visited the school with former Florida Governor Jeb Bush and Education Secretary Arne Duncan for an event on the future of education funding. (Reuters/Jason Reed)
6. HRP-4C, a five-foot humanoid robot developed at Japan's National Institute of Advanced Industrial Science and Technology, sings and dances with performers at the Digital Contents Expo in Tokyo on October 17, 2010. The robot runs entertainment software called Choreonoid, a name formed from the words "choreograph" and "humanoid." (Yoshikazu Tsuno/AFP/Getty Images)
7. An unmanned vehicle helps secure the runway at Ben Gurion airport near Tel Aviv, Israel on Tuesday, November 2, 2010. (AP Photo/Ariel Schalit)
8. Professor Cesare Santanini from the engineering high school Sant'Anna in Pontedera, Italy, displays a lamprey-like robot at the Engineering-Ecole des Mines in Nantes, France, during a bionic robots workshop on April 7, 2011. (Damien Meyer/AFP/Getty Images)
9. Children manipulate robotic arms during the Science and Engineering Expo on the National Mall in Washington on Saturday, October 23, 2010. (AP Photo/Jacquelyn Martin)
10. An X-47B Unmanned Combat Air System Demonstrator completes its first flight at Edwards Air Force Base, California, in this U.S. Navy photo dated February 4, 2011. The demonstration program will establish the capability of an autonomous, low-observable unmanned aircraft to perform aircraft carrier launches and recoveries. (Reuters/US Navy/Northrop Grumman/LTJG Shawn P. Eklund)
11. A robot produced by the electrical engineering department of the National Taiwan University mimics human facial expressions at the Taipei International Robot Show on October 19, 2010. The yet-to-be-named robot, which consists of a life-sized head and torso, was designed to show basic emotions for a more interactive experience. (Reuters/Nicky Loh)
12. A remote-controlled robot called Packbot opens a door inside the crippled Daiichi Nuclear Power Plant in Fukushima, Japan, on April 17, 2011. The robot's capabilities include maneuvering through buildings, taking images, and measuring radiation levels. (Reuters/Tokyo Electric Power Co)
13. An unmanned transporter carries debris through the tsunami-crippled Daiichi Nuclear Power Plant in Fukushima, Japan, on April 6, 2011. (AP Photo/Tokyo Electric Power Co.)
14. When Israeli entrepreneur Amit Goffer was paralyzed in a car crash in 1997, he began a quest to help other victims walk again. He invented an alternative to the wheelchair: robotic "pants" that use sensors and motors to allow paralyzed patients to stand, walk and even climb stairs. "ReWalk," a device that helps paralyzed patients stand and walk, is displayed on an office chair in the northern Israeli town of Yokneam on November 18, 2010. (AP Photo/Oded Balilty)
15. The fingers of Hao Liu, Professor of Biomechanical Engineering at Japan's Chiba University, hold a bionic hummingbird at the International Workshop on Bio-Inspired Robots in Nantes, France, on April 7, 2011. Some 200 bio-robot technicians from 17 countries participated in the three-day event, displaying robots inspired by the animal world. (Reuters/Stephane Mahe)
16. A robotic dinosaur is put through its paces as Nick Snyder, left, and Michael Olson, right, observe its movements on August 19, 2010. The dinosaur is part of a stage show called Walking With Dinosaurs at the Sullivan Arena in Anchorage, Alaska. (AP Photo/Anchorage Daily News, Erik Hill)
17. The "face" (or Mast Camera) of Curiosity, NASA's newest Mars rover, is seen at the Jet Propulsion Laboratory in Pasadena, California, on Monday, April 4, 2011. (AP Photo/Damian Dovarganes)
18. NASA engineers display the Mars rover Curiosity at the Jet Propulsion Laboratory in Pasadena, California, on April 4, 2011. Curiosity is scheduled to be launched from Cape Canaveral, Florida, in the fall of 2011, and land on Mars in August 2012. (AP Photo/Damian Dovarganes)
19. A hand lens imager is mounted on the arm of NASA's Mars rover Curiosity at the Jet Propulsion Laboratory in Pasadena, California, on April 4, 2011. The imager will take extreme close-up pictures of the planet's rocks and soil, as well as any ice it may find there. (AP Photo/Damian Dovarganes)
20. A mannequin's dilated eye is revealed during a demonstration at the Clinical Simulation Lab at Ivy Tech Community College in Columbus, Indiana, on February 23, 2011. Computerized mannequins are being used more and more often to augment training with live subjects in medicine and safety-related education. (AP Photo/The Republic, Joe Harpring)
21. At the Riley Hospital for Children in Indianapolis on September 1, 2010, physical therapist Ryan Cardinal watches six-year-old Anna Good walk in a Hocoma Lokomat lower-extremity robot. The hospital's Robotic Rehabilitation Center is using robots to help youngsters with cerebral palsy and other movement disorders improve the use of their arms and legs. (AP Photo/The Indianapolis Star, Joe Vitti)
22. A bi-rotor micro helicopter from the Marseille National Center for Scientific Research is displayed at the Bionic Robots Workshop at the Engineering-Ecole des Mines in Nantes, France, on April 7, 2011. (Damien Meyer/AFP/Getty Images)
23. Computer scientist Sebastian Bartsch directs a Space Climber -- a free-climbing robot designed to scale the inclines of extraterrestrial craters -- at the German Research Center for Artificial Intelligence in Bremen on November 22, 2010. (DAPD/Joerg Sarbach)
24. A man watches a piano-playing robot in action during the Taipei International Robot Show on October 19, 2010. Some 300 exhibitors from 66 companies took part in the four-day exhibition.(Sam Yeh/AFP/Getty Images)
25. The robot AILA (Artificial Intelligence Lightweight Android) is featured at the CeBIT IT fair on March 3, 2011, in Hanover, Germany. (Johannes Eisele/AFP/Getty Images)
26. A bomb-disposal robot inspects a jacket containing a pipe bomb near the Al-Hamra checkpoint in the northern Jordan Valley on March 25, 2011. An Israeli army spokesperson said soldiers discovered four pipe bombs on two Palestinian men, both of whom were arrested. (Reuters/Abed Omar Qusini)
27. At the NTT Research and Development Forum in Tokyo on February 22, 2011, a staff member tickles the ear of a robot to demonstrate "tactile illusions" -- simulations of ticklishness relayed by sound signals. (AP Photo/Koji Sasahara)
28. A bomb squad robot in Huron, Ohio, carries a suspicious object through the Kalahari Resort parking lot on April 14, 2011. Authorities later concluded that the item was a child's abandoned science project. (AP Photo/The Sandusky Register, Luke Wark)
29. Hailey Daniswicz, a sophomore at Northwestern University in Chicago, flexes muscles in her thigh as electrodes instruct a computer avatar to flex its knee and ankle on April 13, 2011. Daniswicz, who her lost her lower leg to bone cancer 12 years ago, is training the computer to recognize slight movements in her thigh so she can eventually be fitted with a bionic leg: a robotic prosthesis she can control with her own nerves and muscles. (Reuters/John Gress)
30. In this U.S. Air Force photo dated March 30, 2010, the X-37B Orbital Test Vehicle taxis on the flightline during testing. The X-37B is a 29-foot unmanned robotic spacecraft designed to reenter Earth's atmosphere intact. The vehicle spent 220 days in orbit during its first mission, returning on December 3, 2010. (Reuters/U.S. Air Force)
31. A robot is piloted off the field after throwing out a ceremonial first pitch before a baseball game between the Philadelphia Phillies and the Milwaukee Brewers on Wednesday, April 20, 2011, in Philadelphia. (AP Photo/Matt Slocum)
32. Student Jeremy Schafer takes part in a Lego robot competition at the Lincoln Community Center in Mankato, Minnesota on December 4, 2010. Students used laptops to program wheeled robots to complete scored objectives. (AP Photo/Mankato Free Press, Pat Christman)
33. On February 26, 2011, in Osaka, Japan, a humanoid robot called Robovie PC-Lite takes the lead in a 42.195 km endurance competition -- the world's first full-length marathon for two-legged robots. (Yoshikazu Tsuno/AFP/Getty Images)