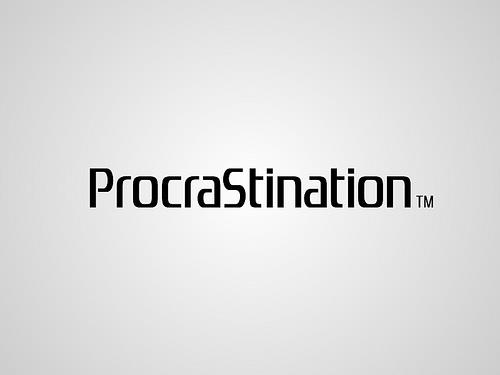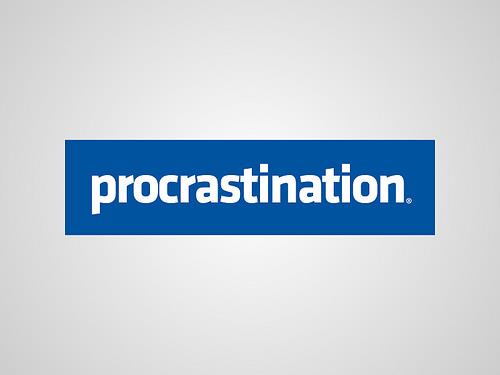 "Learn from yesterday, live for today, hope for tomorrow. The important thing is not to stop questioning."
Albert Einstein
Time is nothing but a facetious idea. A moment in time is an experience & each person has an individual experience of any given moment - even time is subject to perception… so to consider the issue & ramifications of procrastination we need consider standards of priority, ethics & productivity in a context of personal perception...
"I'd be frightened by not using whatever abilities I'd been given. I'd be more frightened by procrastination and laziness."
Denzel Washington
procrastinate |prə(ʊ)ˈkrastɪneɪt|
verb [ intrans. ]
delay or postpone action; put off doing something : it won't be this price for long, so don't procrastinate.

DERIVATIVES
procrastination |-ˈneɪʃ(ə)n| noun
procrastinator noun
procrastinatory adjective

ORIGIN late 16th cent.: from Latin procrastinat- 'deferred until tomorrow,' from the verb procrastinare, from pro- 'forward' + crastinus 'belonging to tomorrow' (from cras 'tomorrow' ).
"Never put off till tomorrow what you can do today.

"
Thomas Jefferson
"You cannot escape the responsibility of tomorrow by evading it today."
Abraham Lincoln