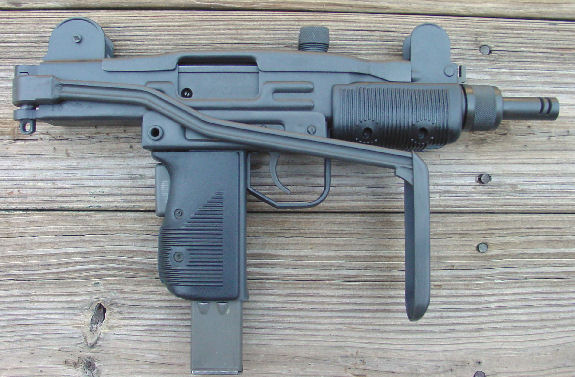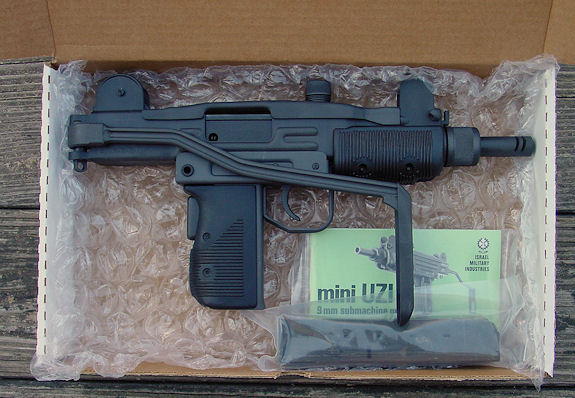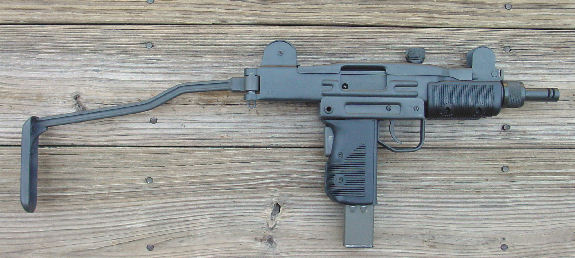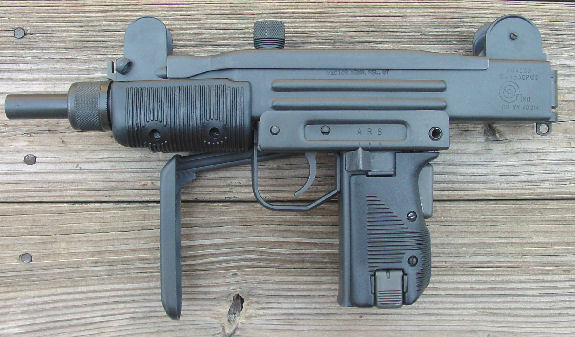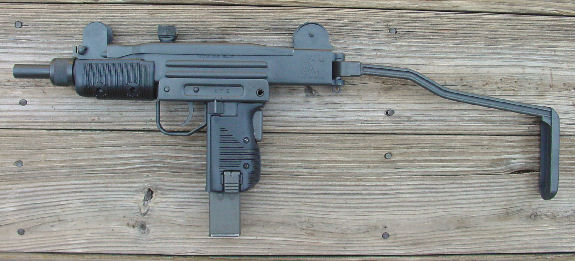 1-182 VECTOR ARMS/GROUP INDUSTRIES VECTOR MINI UZI 9mm SUBMACHINE GUN...
THIS IS A NEW IN BOX FACTORY VECTOR MINI UZI SMG.
THE VECTOR UZI'S ARE TOP NOTCH MANUFACTURED SUBMACHINE GUNS WITH FIT AND FINISH BETTER THEN AN IMI (Isreali Military Industries) PRODUCED UNIT.... THE VECTOR UZI'S WERE ON THE MARKET BACK IN 1999 AND WITH A RETAIL PRICE UNDER $3900.00 SOLD OUT FAST.... HAVE THINGS SURE CHANGED!! THE VECTORS UZI'S, LIKE ALL UZI'S, ARE VERY ROBUST AND VERY ACCURATE SUBMACHINE GUNS BOTH IN SEMI AUTO AND IN FULL AUTO....THE UZI/MINI UZI SUBMACHINE GUN IS ONE OF THE WORLDS' ALL TIME FAVORITE MACHINE GUNS AND HAS BEEN THE WORK HORSE FOR MANY YEARS OF THE IDF AND ELITE MILITARY UNITS WORLD WIDE... THIS FACTORY MINI VECTOR AS NEVER BEEN OUT OF THE BOX SINCE PURCHASED NEW AND SHIPPED FROM VECTOR ARMS IN APRIL OF 2002... THIS GUN HAS BEEN IN STORAGE FOR BETTER THEN A DECADE AND IS UNTOUCHED NEW.... NEW IN BOX WITH ALL FACTORY PACKAGING, 25 ROUND MAG AND OWNERS MANUAL.... THE VECTOR UZI MACHINE GUNS ARE SOME OF THE BEST TRANSFERABLE UZI MACHINE GUNS AVAILABLE TO COLLECTORS AND SHOOTERS..... BUILT FROM VIRGIN GROUP INDUSTRIES RECEIVERS (REGISTERED IN .22, 9MM AND .45) AND WITH NEW PARTS SETS THESE VECTOR UZI MACHINE GUNS ARE ONE OF THE LAST GREAT VALUES IN NEW IN BOX TRANSFERABLE SUBMACHINE GUNS.... THE FAST FIRING, VERY CONTROLLABLE MINI UZI IS THE SAME GUN THE SECRET SERVICES USED TO PROTECT THE PRESIDENT DUE TO ITS SMALL SIZE AND CONTROLLABLE HANDLING....SUPPRESSORS, BETA C 100 ROUND DUAL DRUM MAG KITS, ADD'L MAGS, DISCREET WEAPONS CASES, HARD PELCIAN CASES AND OTHER ACCYS IN STOCK AND AVAILABLE.