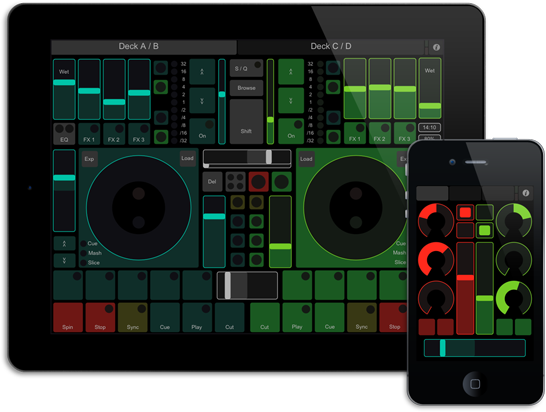 Control Modul8 with an iPad or iPhone...
ARTIVIST in the guise of AgentC Guerrilla Media experimented with this a few years ago in the SvsR installation. Now ARTIVIST : creative JoFF Rae has a non practical use for it - & the usual motivation:
BECAUSE WE CAN!
This tutorial shows how to use TouchOSC together with Modul8 over CoreMIDI.
This is what you need:
- Buy Modul8 or download the demo* garagecube.com/modul8/
- Buy the TouchOSC app for your iPad/iPhone/iPod Touch or from the app store. You must run iOS 4.2 or later to be able to use Core MIDI.
- Download the TouchOSC editor for OSX from hexler.net
- From within Modul8, download the "Two way MIDI (Udart)" module form the module library*.
* You can't download modules if you are running a demo version of Modul8. You can however skip the part with MIDI feedback.
This tutorial was made at 1 in the morning at a hotel room in Falun, Sweden.