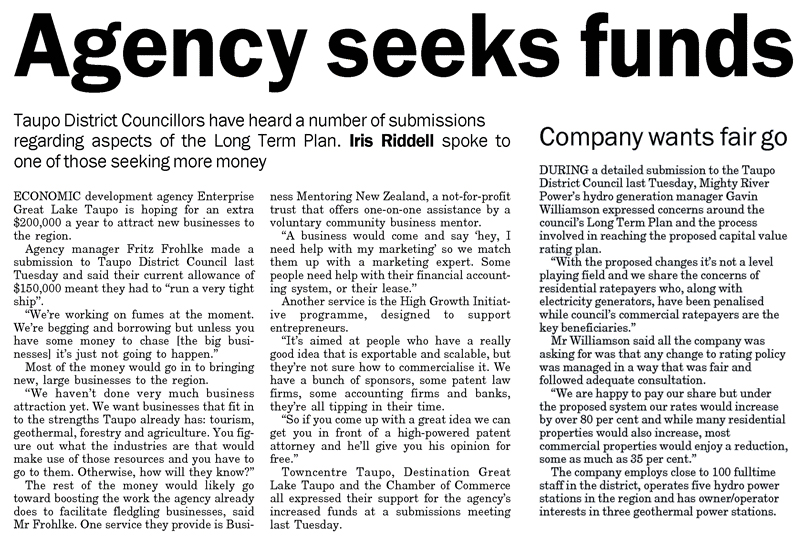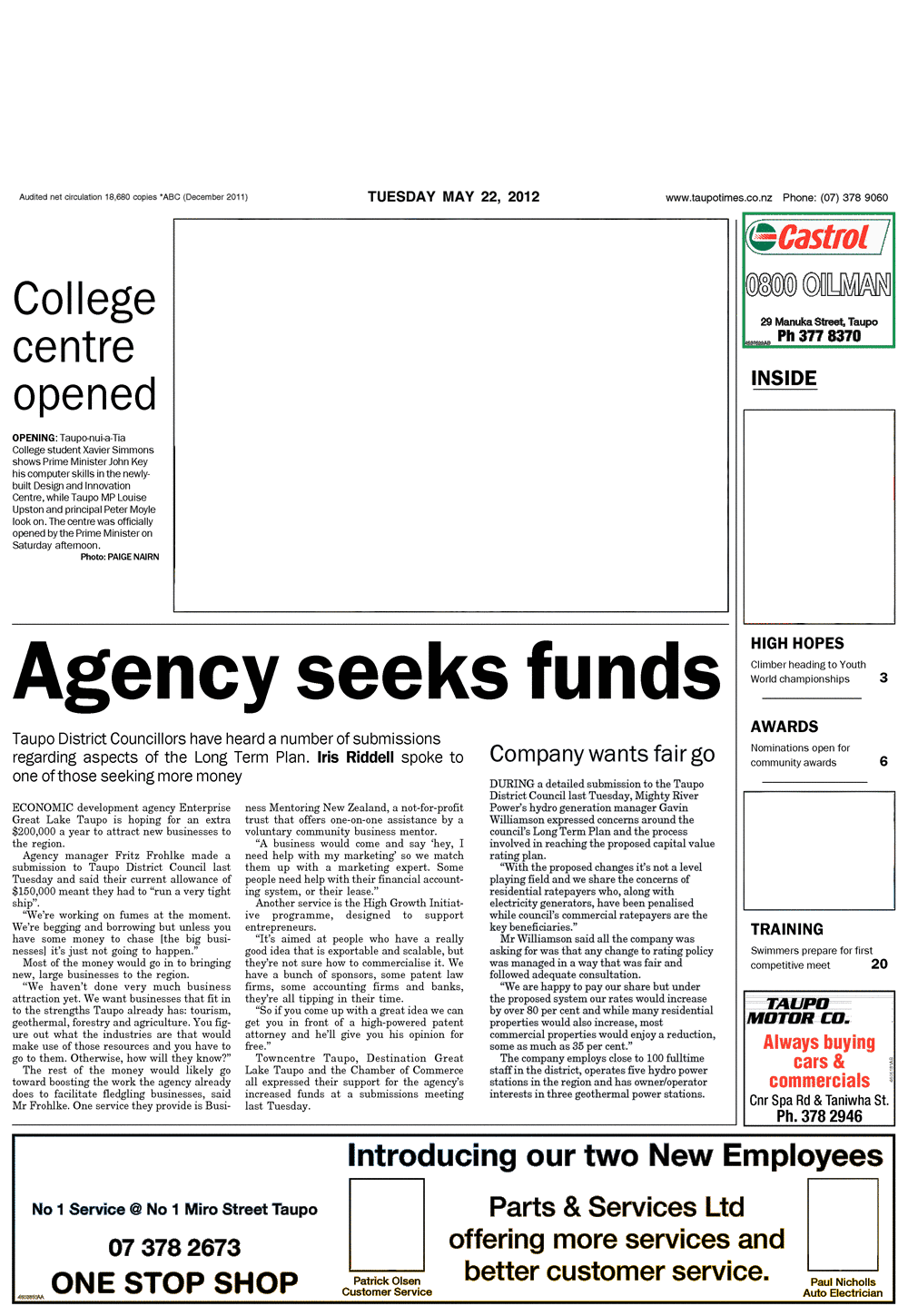 What is it with Taupō?!? There's a Fake Arts Festival & now Fake Business Enterprise that admits it delivers nothing for a considerable amount of public funding - $150,000
... & now the Enterprise Fake Taupō wants a further $200,000 to deliver no promises!
With some investigation in to the minutes of the business enterprise (on their website) further reveals the 'service' make application & receive funding & grants from business, agencies & other public funding sources.
"We haven't done very much business attraction yet" admits agency manager Fritz about their obvious failure to date... Frohlke claims the funds would boost the work the agency already does to facilitate business with services like Business Mentoring New Zealand - a non profit trust that offers one-on-one assistance by a volunteer community business mentor.
The recent application for additonal funds from the Taupo District Council was supported by Destination Lake Taupo, Chamber of Commerce & Towncentre Taupo - representatives of all these agencies sit on the board of the Enterprise Great Lake Taupo Trust...
SELF SERVING AGENTS OF OUR COMMUNITY!