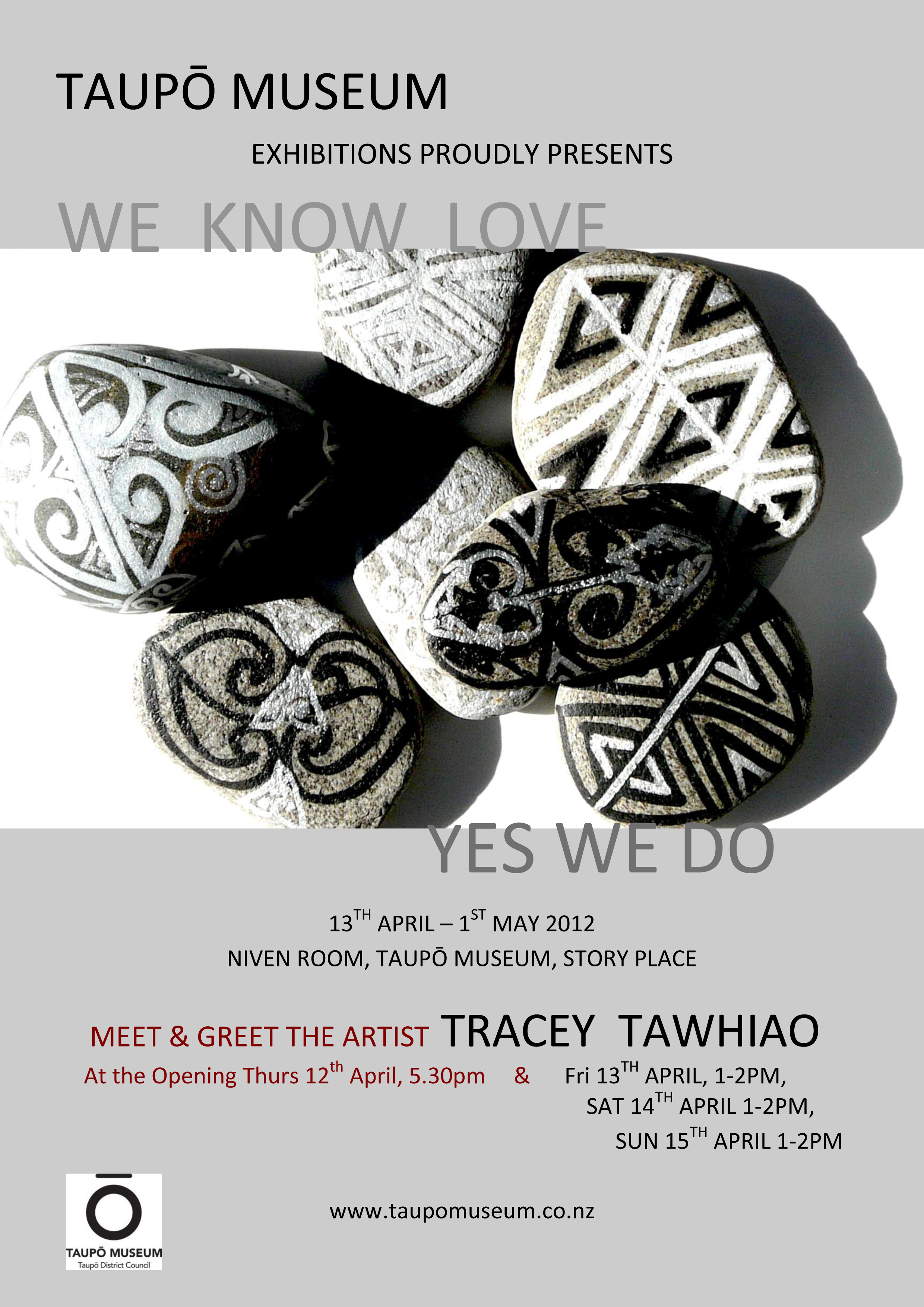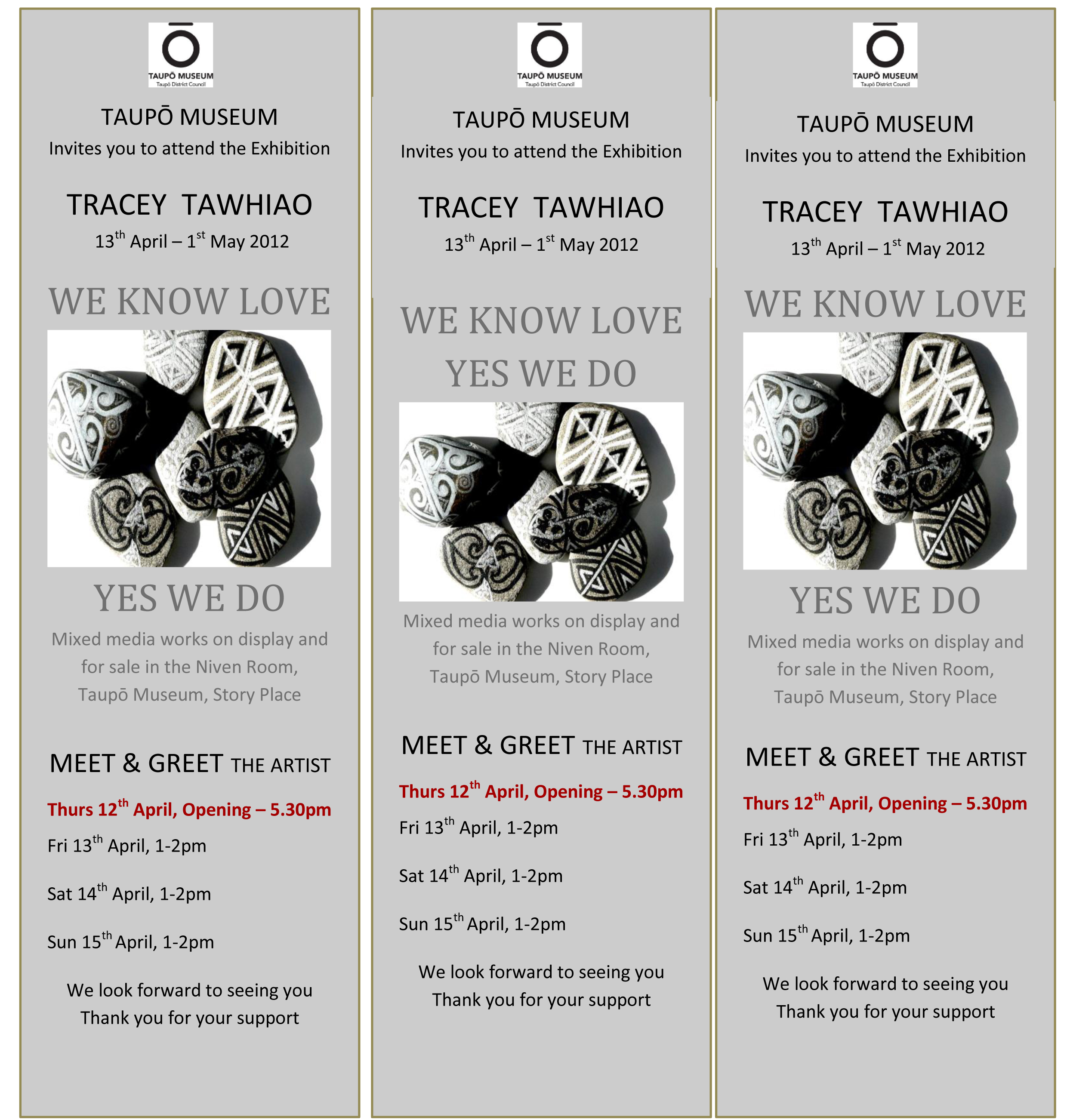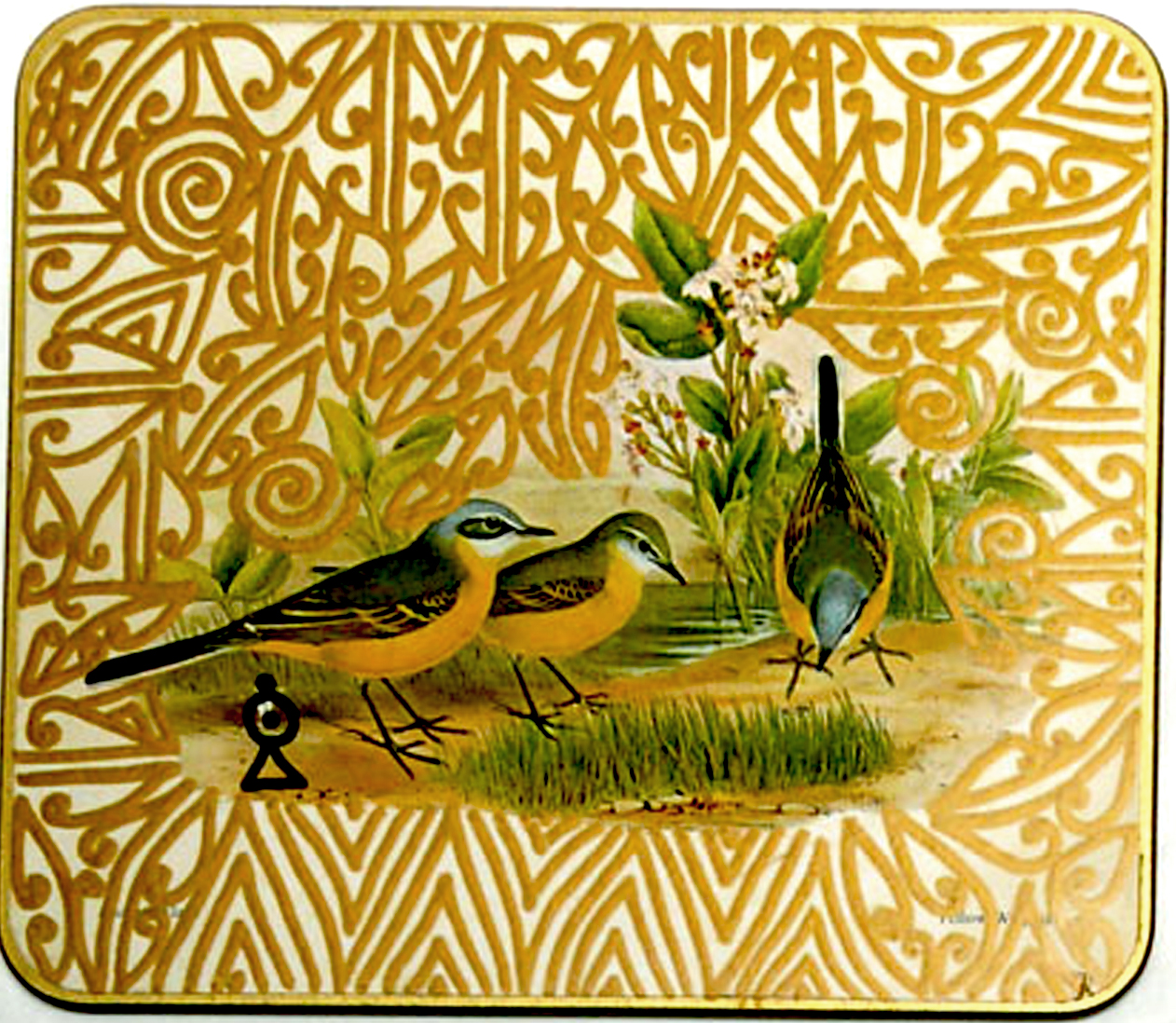 A projection of Love onto everyday objects in the form of hand drawn Maori patterns. The Maori is well known for decorating their material cultural objects with patterns and symbols of life. This imbues the objects with a personality and a meaning. My patterns are symbols of a universal goodness that normally unseen is now put here to be seen. My works are a series of paint pen drawings on household objects. This signifies to me the amazing world we live in and the thoughts that follow from this feeling.
"I will present a Salon of this Art to celebrate Mothers, Family and Love. There will be an opening evening and I will be at the Museum for three days following if anyone wishes to talk to me. The work will be on display until May 1st."
XXTT
download & print your invitation - WE KNOW LOVE YES WE DO
Tawhiao presents this Salon in a context of transition and preparation after a series of collaborative exhibitions in 2011 including a triumphant residency at the Black Box in Paris. We have seen Tracey Tawhiao return to Aotearoa and redevelop an inclusive solo presentation and installation with a series of public shows; a means to empower and encourage a grasp of her strong personality; and an opportunity to hone the skills required to connect and engage with her new Parisian audience in a manner that is unique to her heritage, custom and philosophy.
The Salon environment is fun and feminine, where Tawhiao encourages a direct connection with the works and the artist in a manner that is personal, honest and valuable at an emotional cost to the artist. She celebrates "Mothers, Family and Love" - an indication of her motivation and purpose.
Tawhiao returns to Paris in June for the European summer and an auspicious invitational residency.