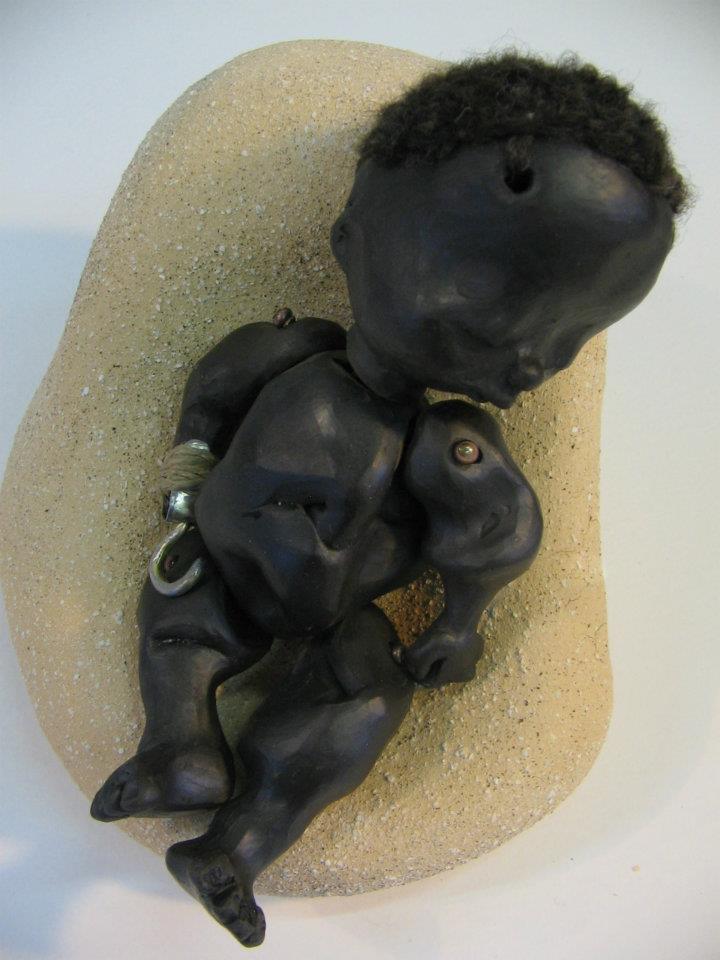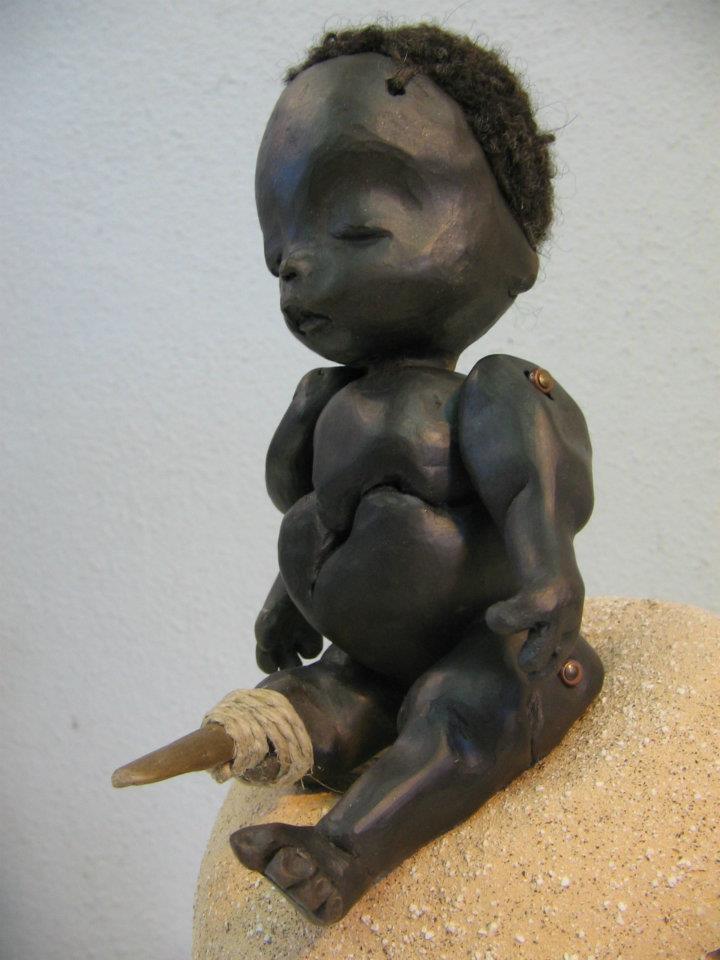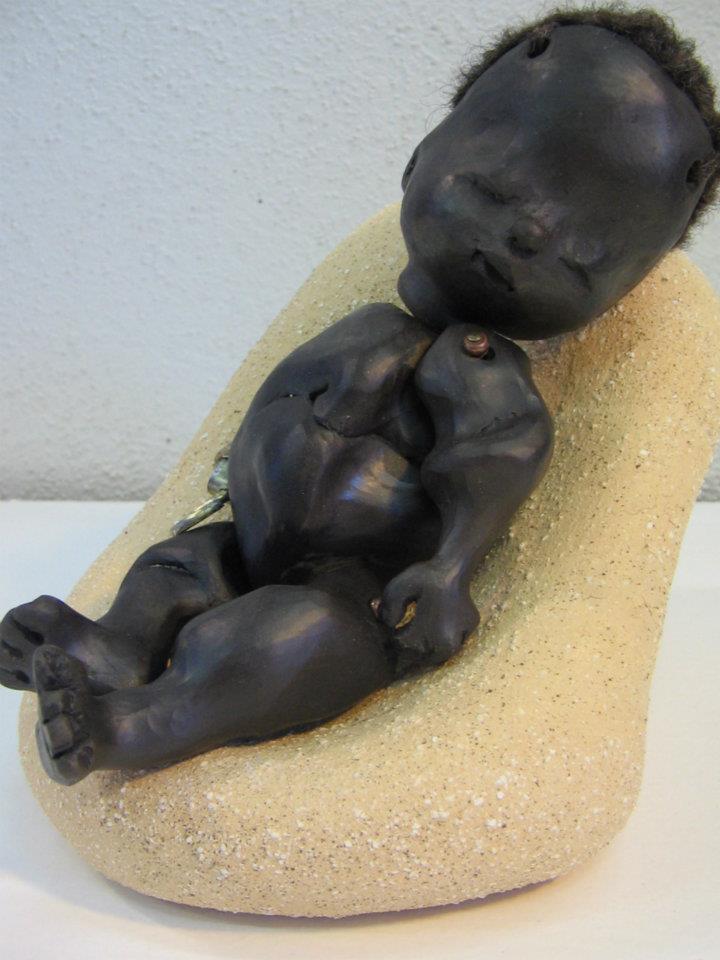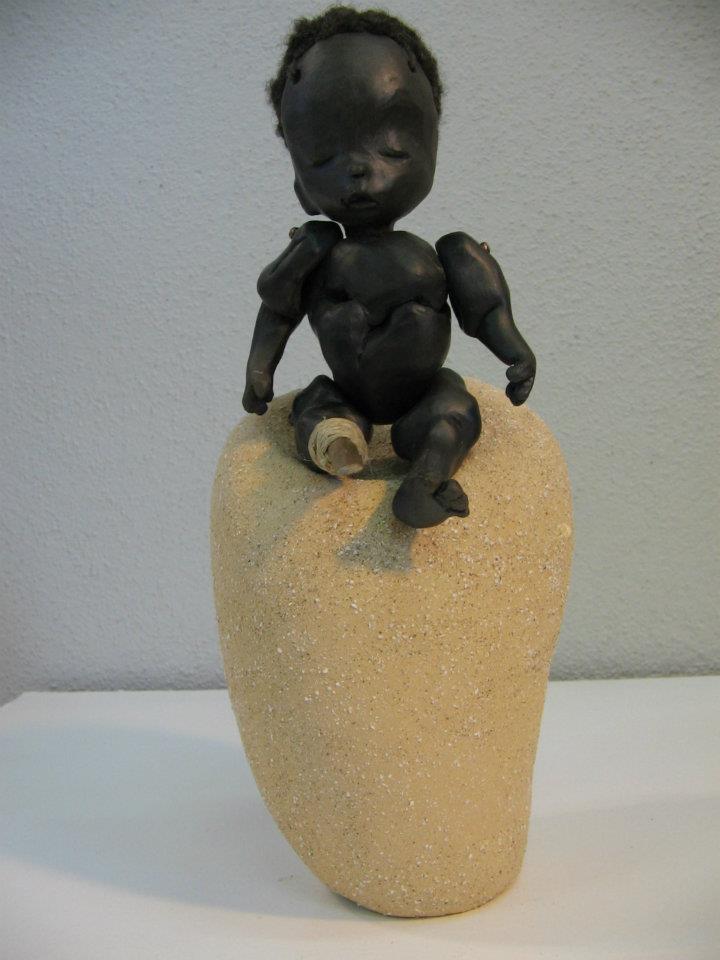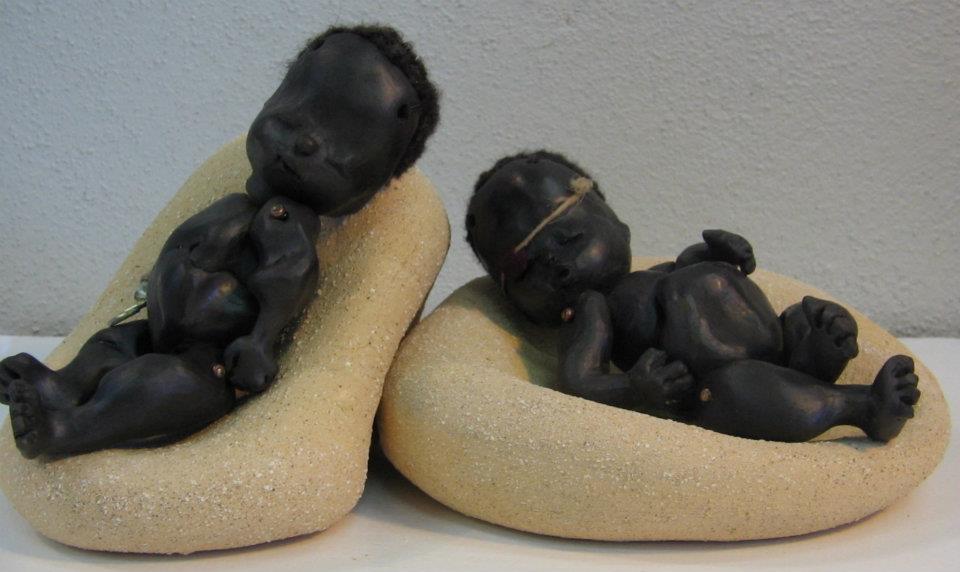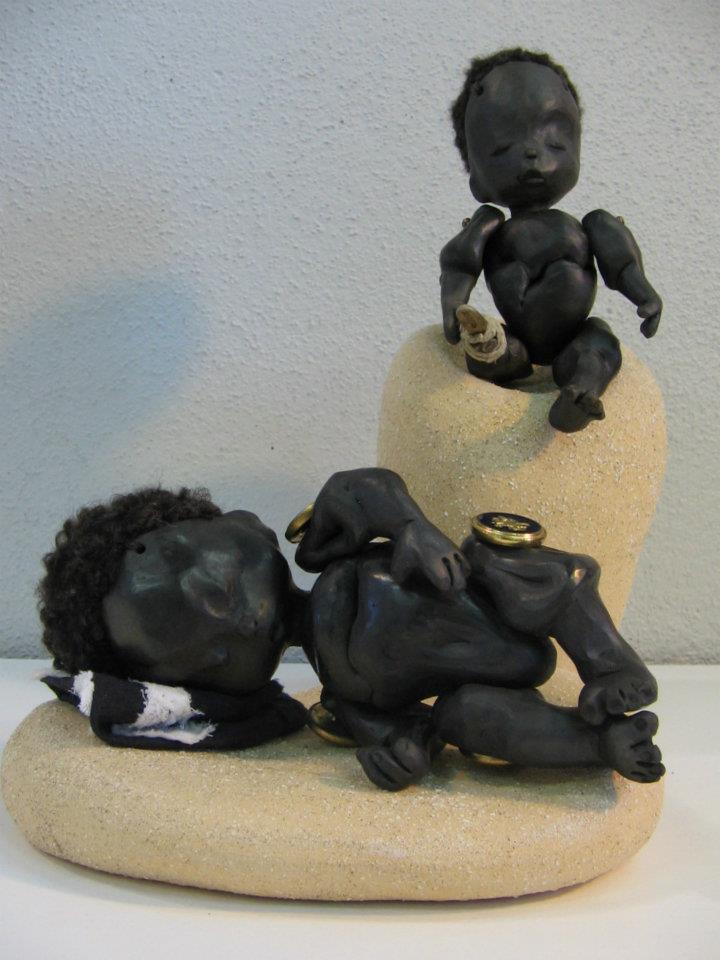 "Stop searchin, child pirates.
There is no greater treasure on this beach than you."
Four new dolls for the exhibition Pirates, opening at ROAR Gallery (189 – 193 Vivian St, Wellington) 3 May. The dolls are made from terracotta clay (no moulds) and black fired. They are not glazed; the shine comes from burnishing the clay.
They are fully functional (move at the neck, shoulders and hips).
Their hair is natural black alpaca.
Their pedastals are stoneware with black sand wedged in from my new local beach, Oakura, Taranaki.
The four titles are Patch, Hook, Peg and Captain, (pretty self explanatory).