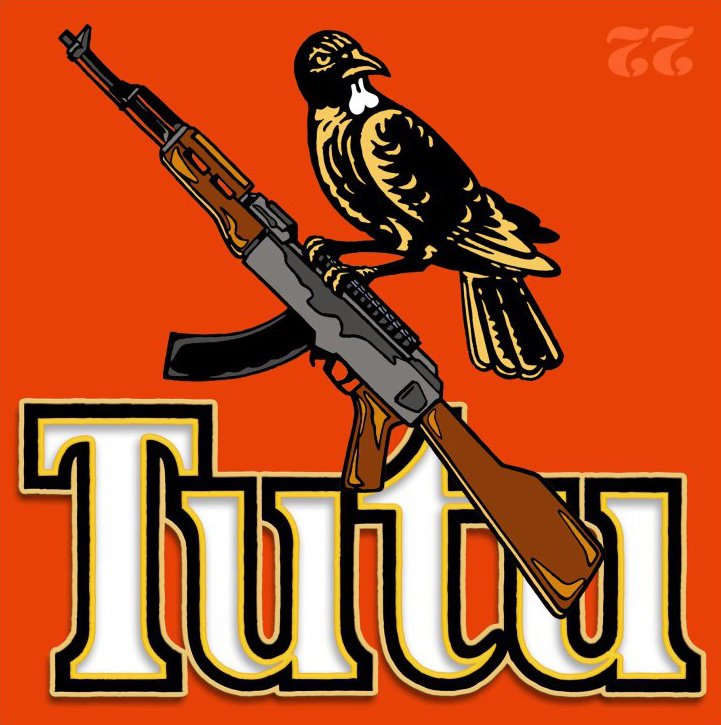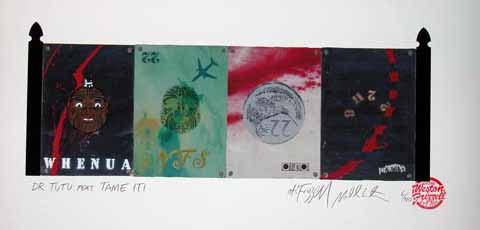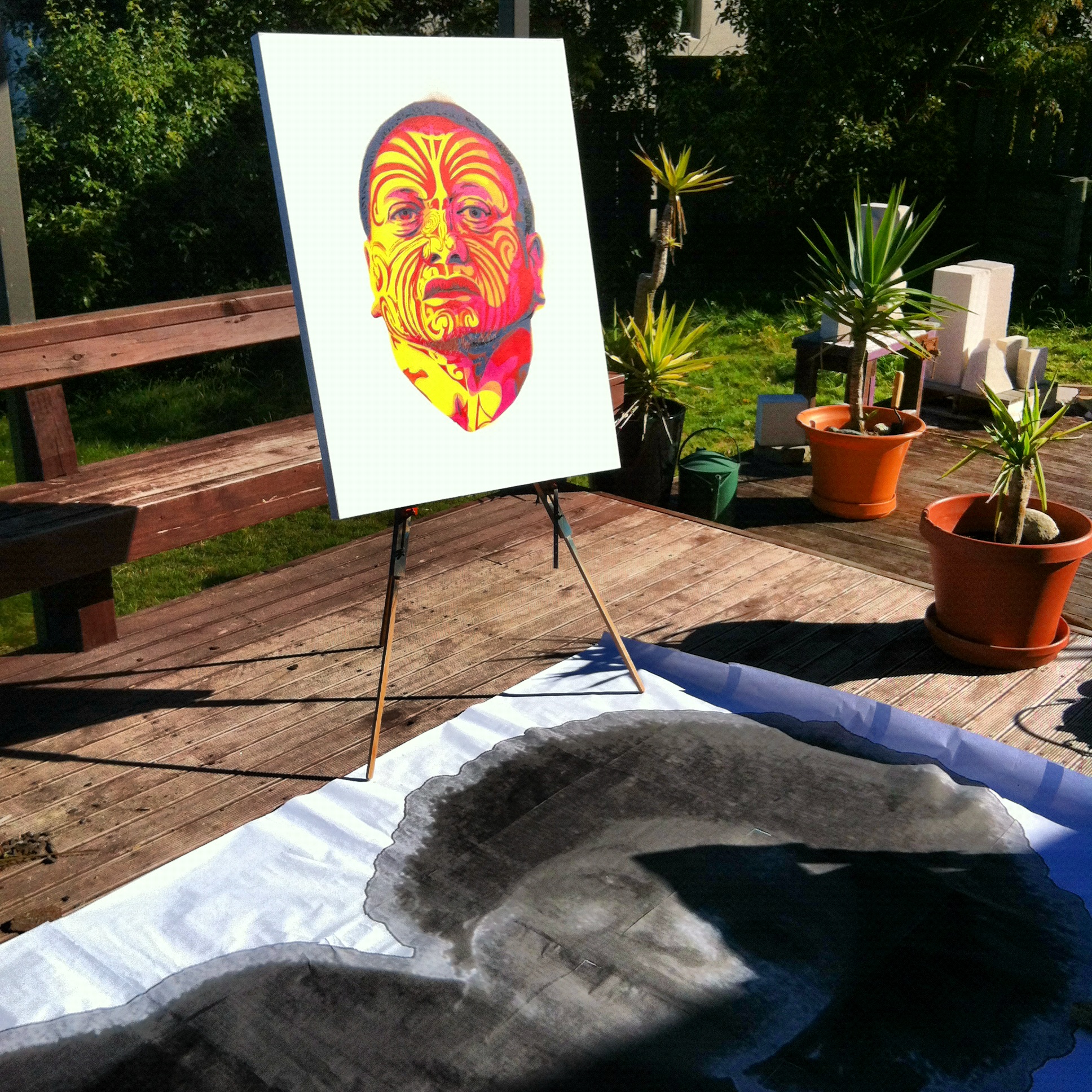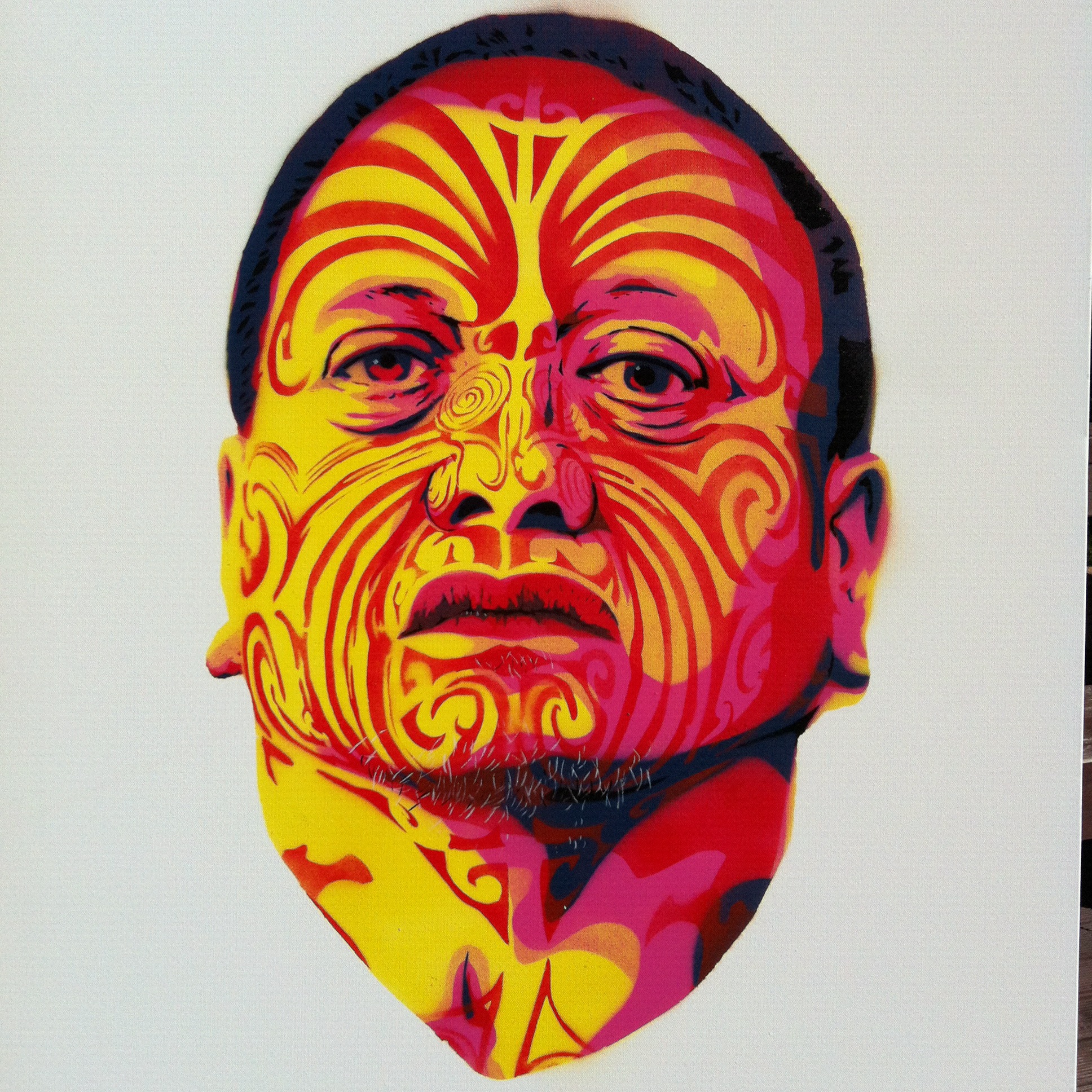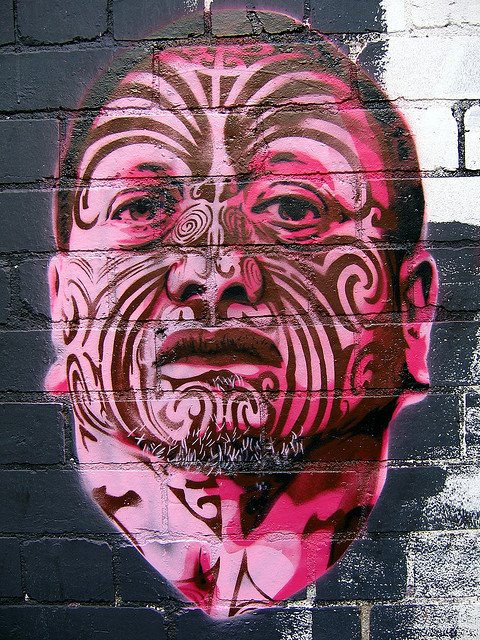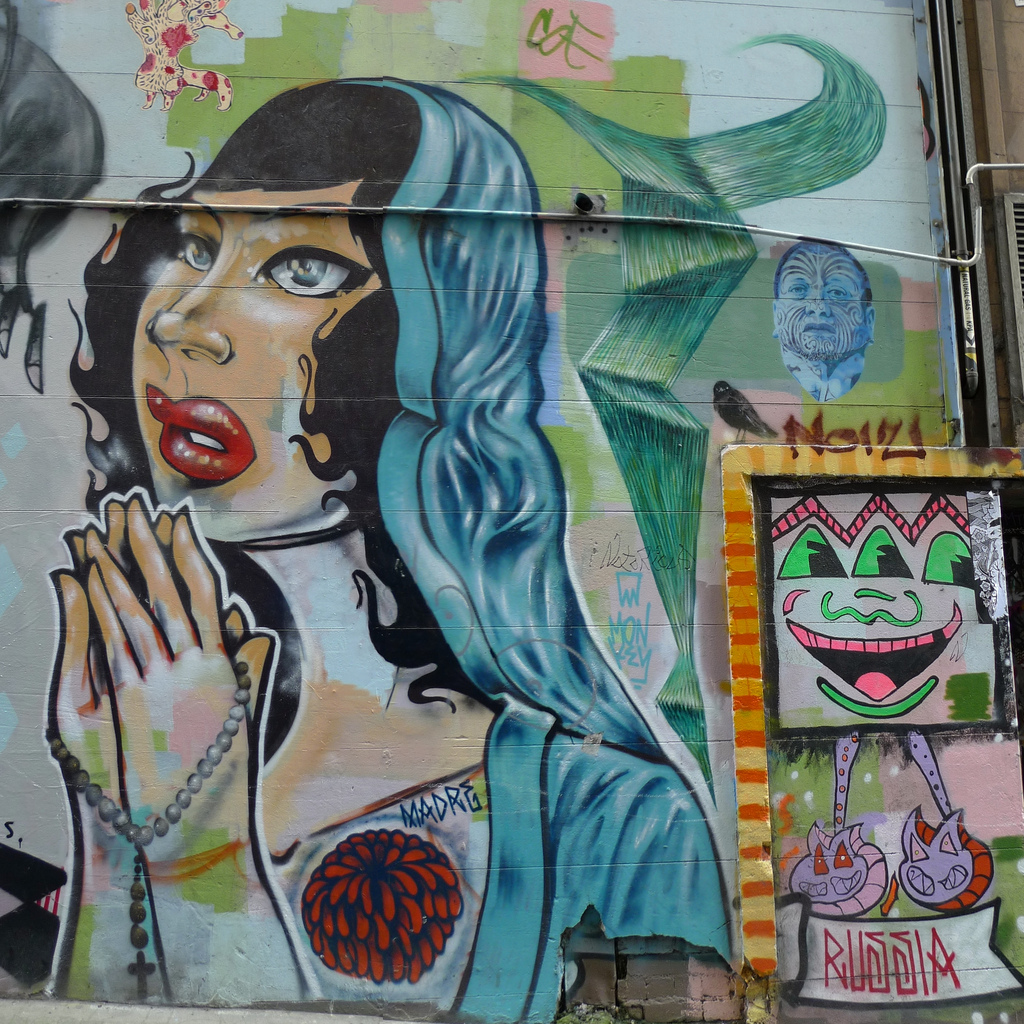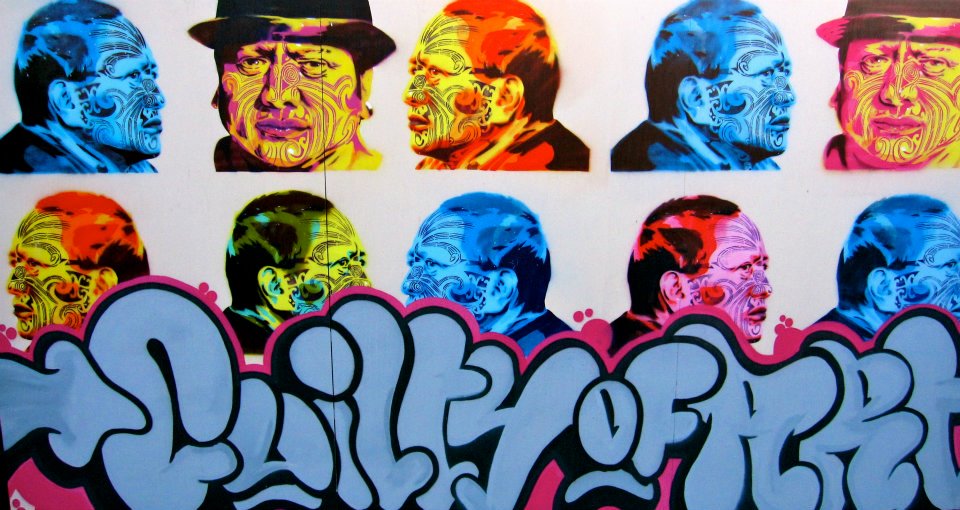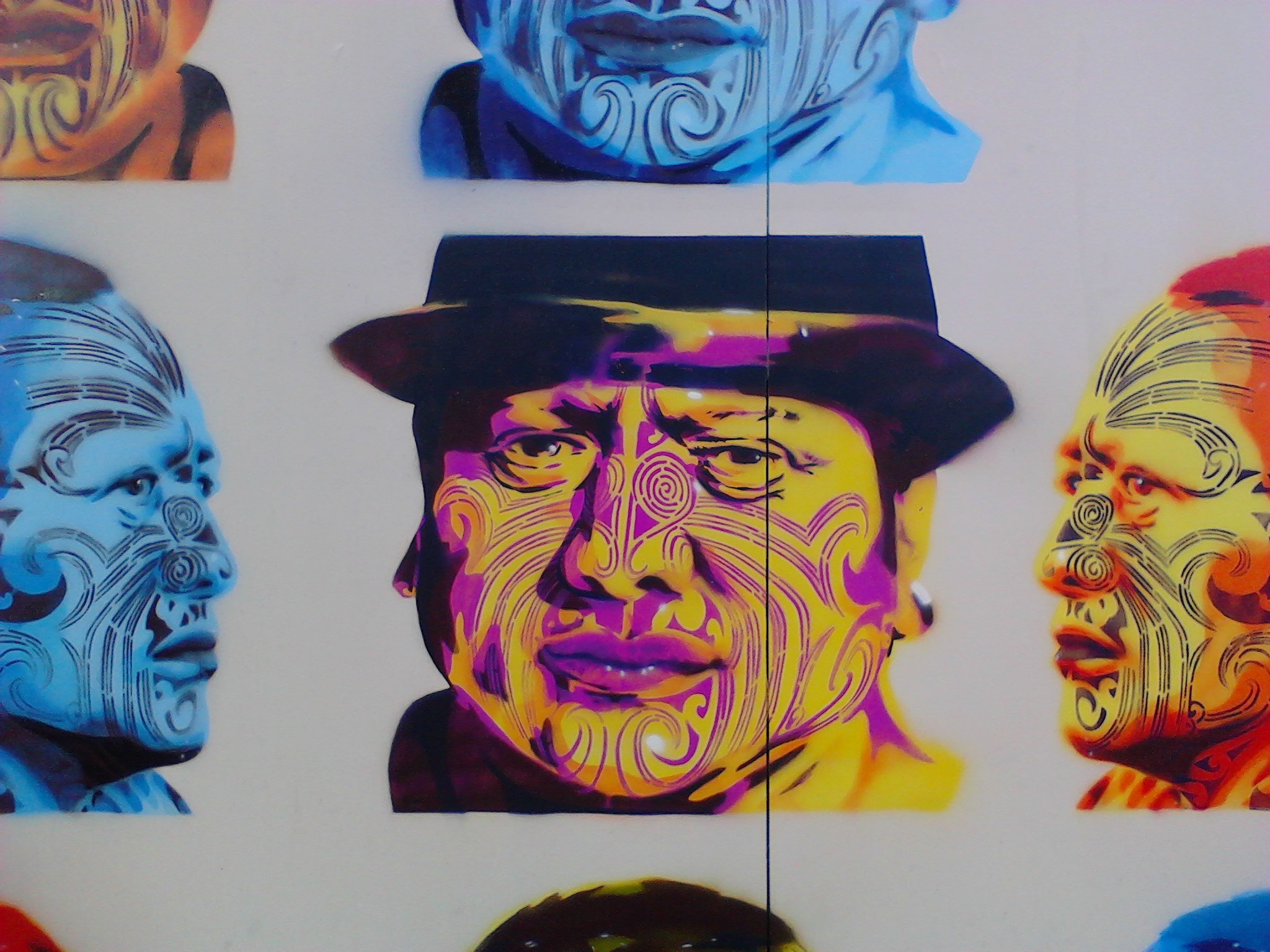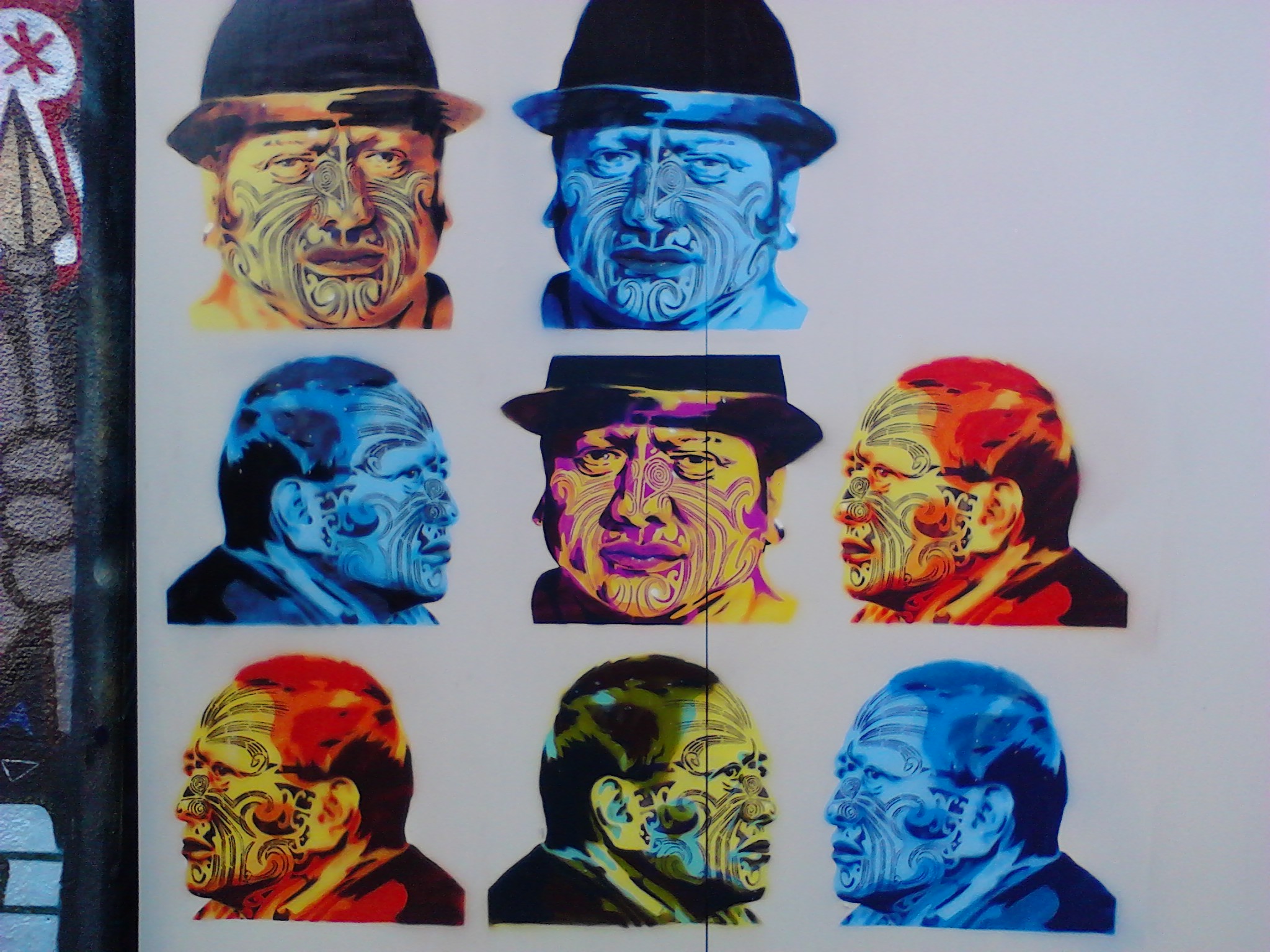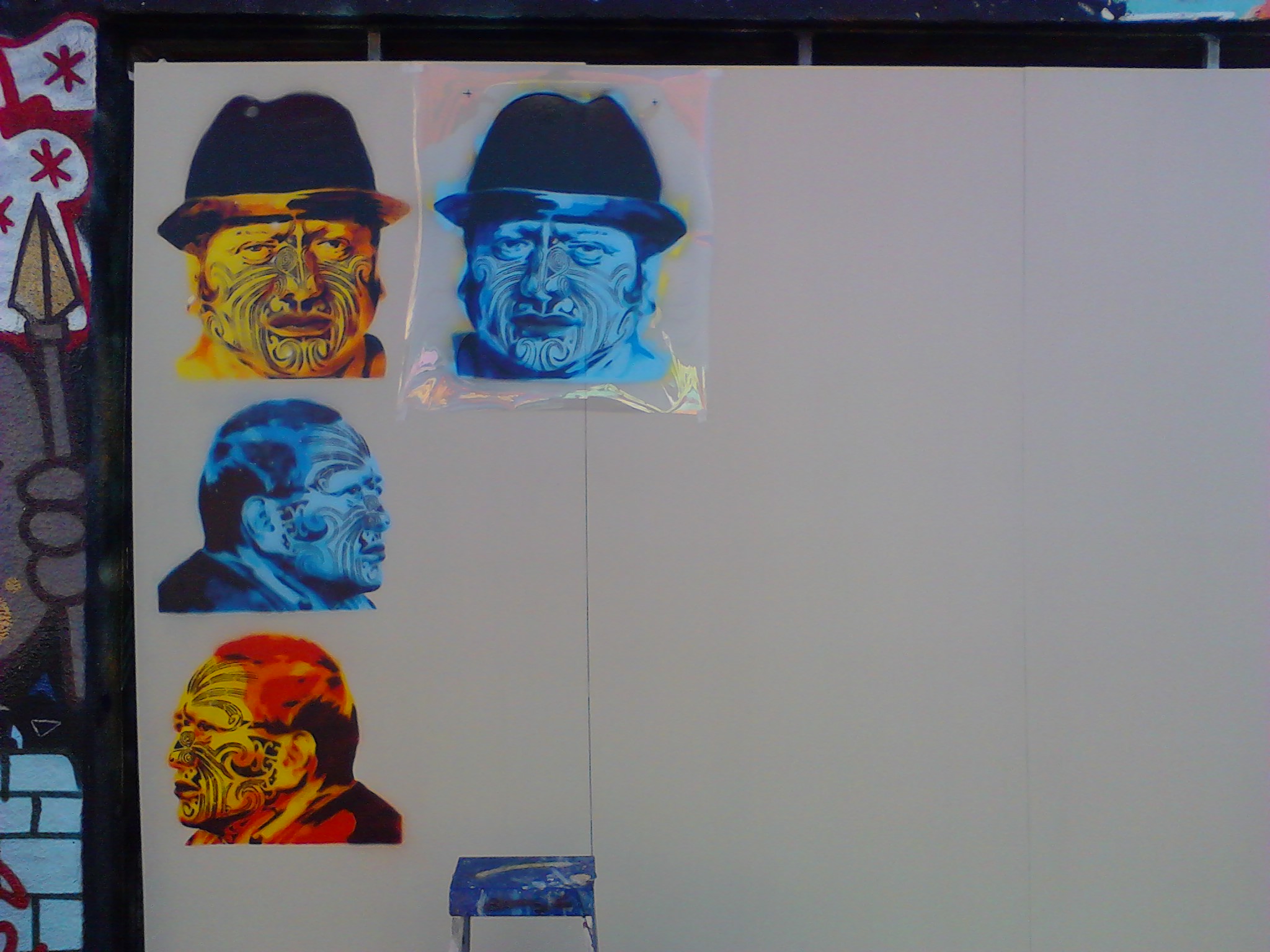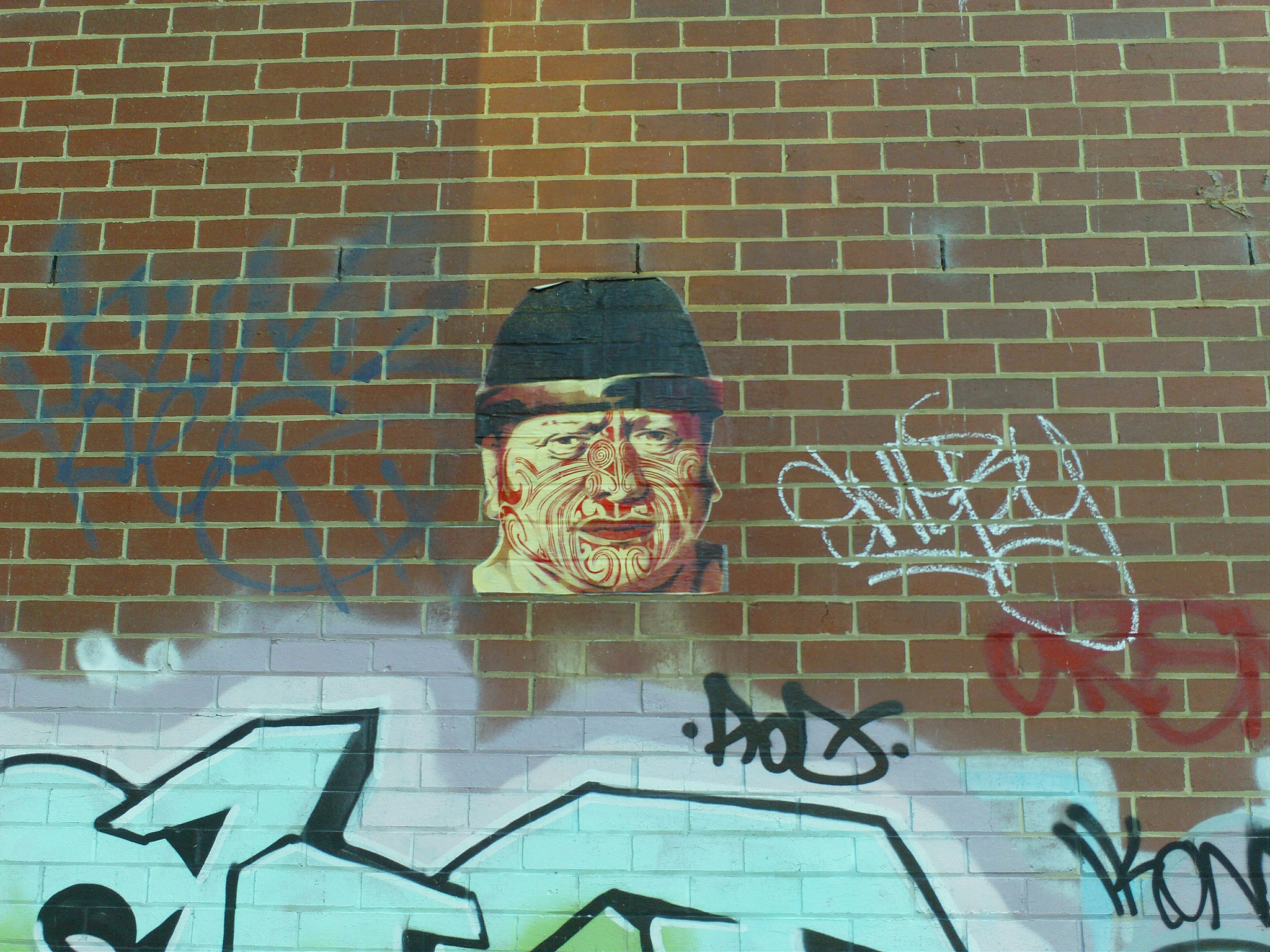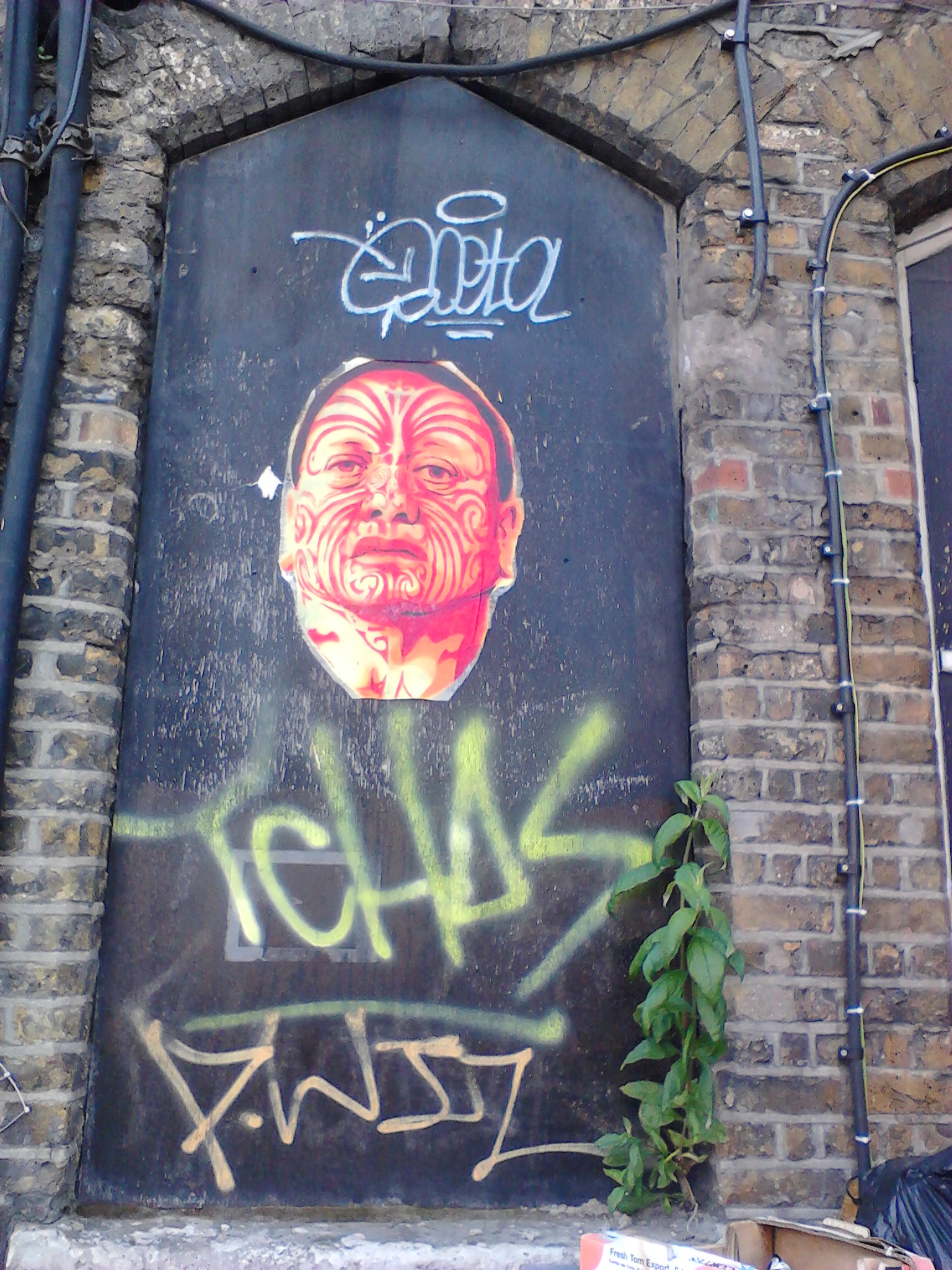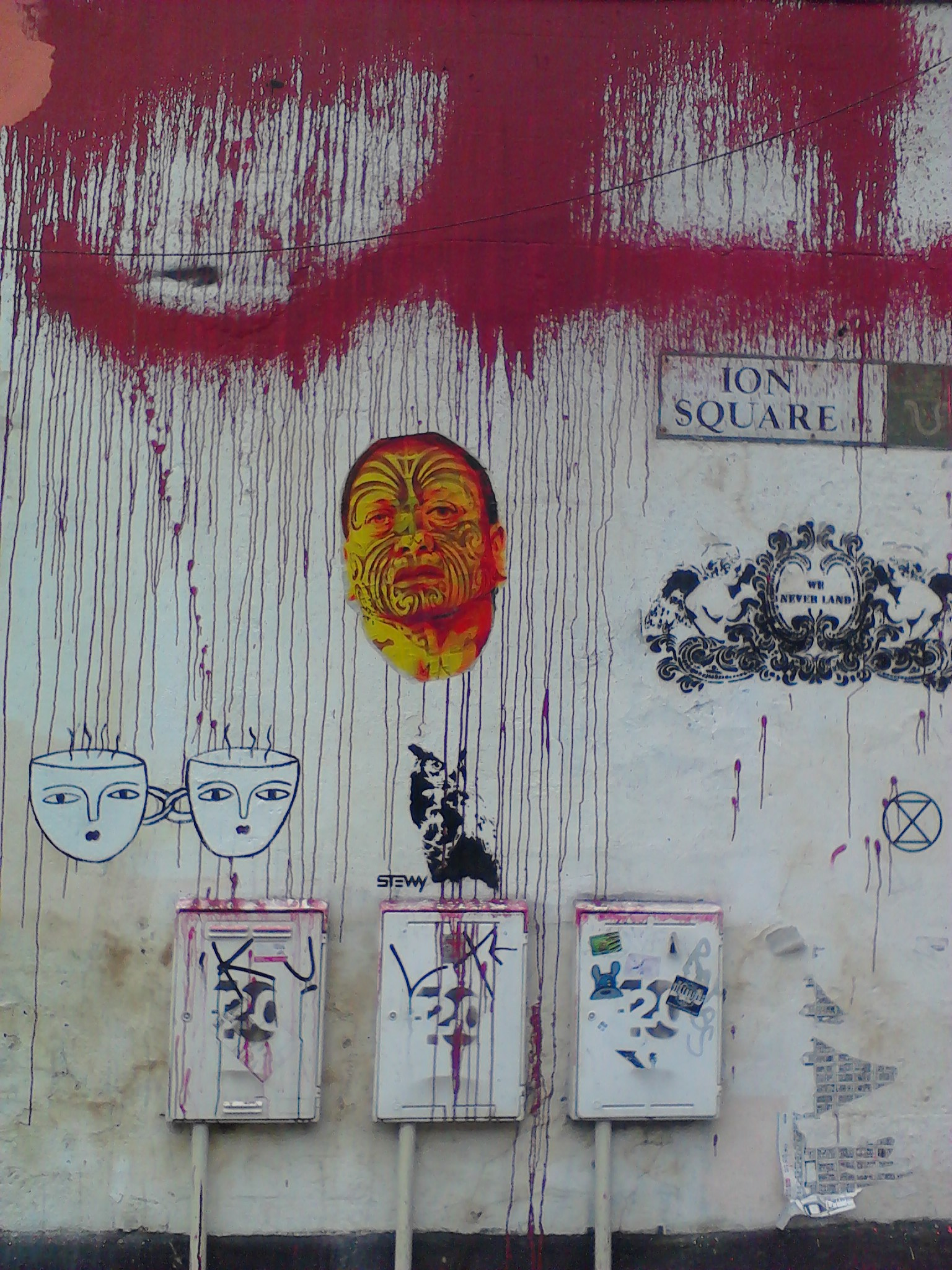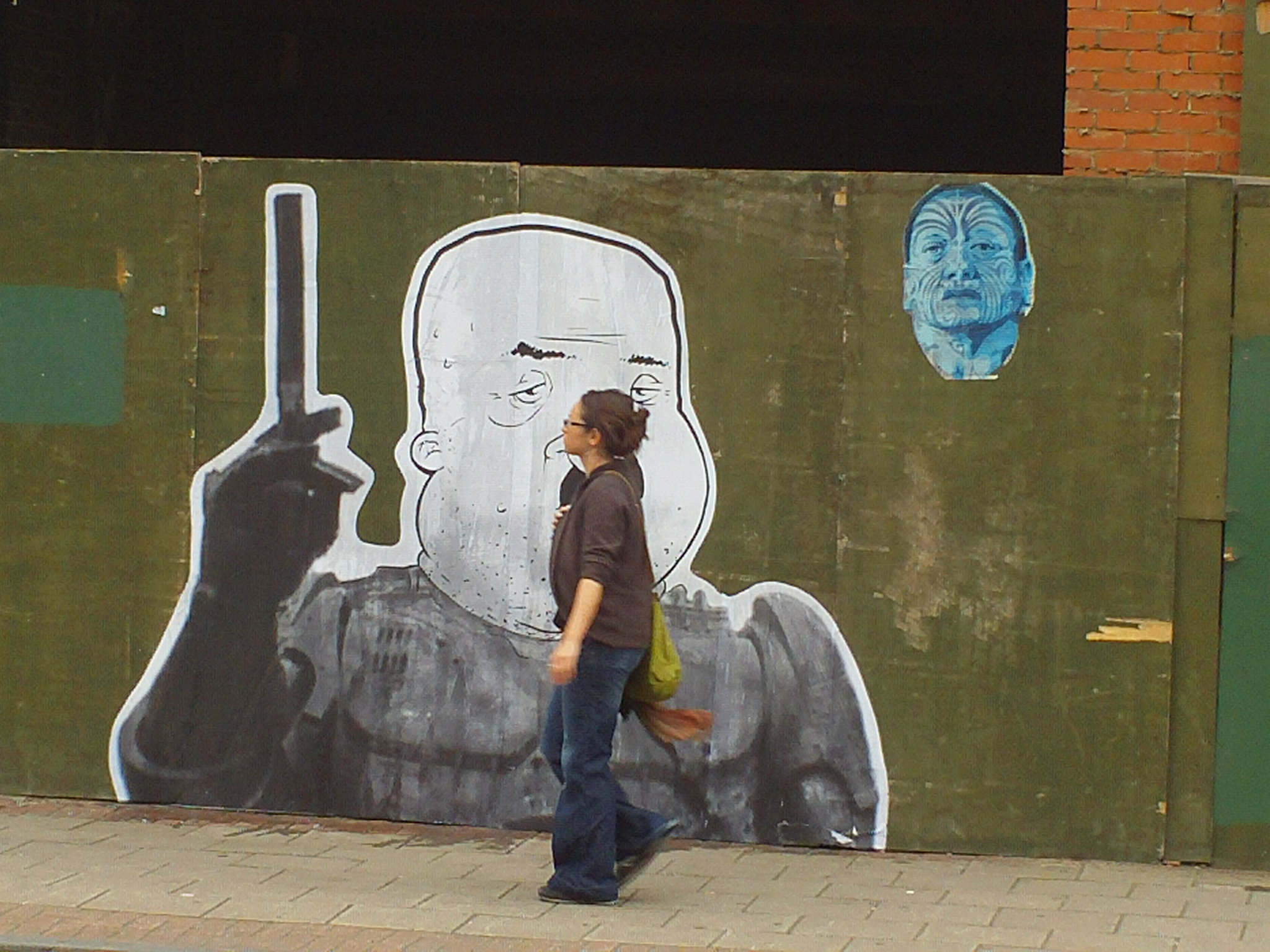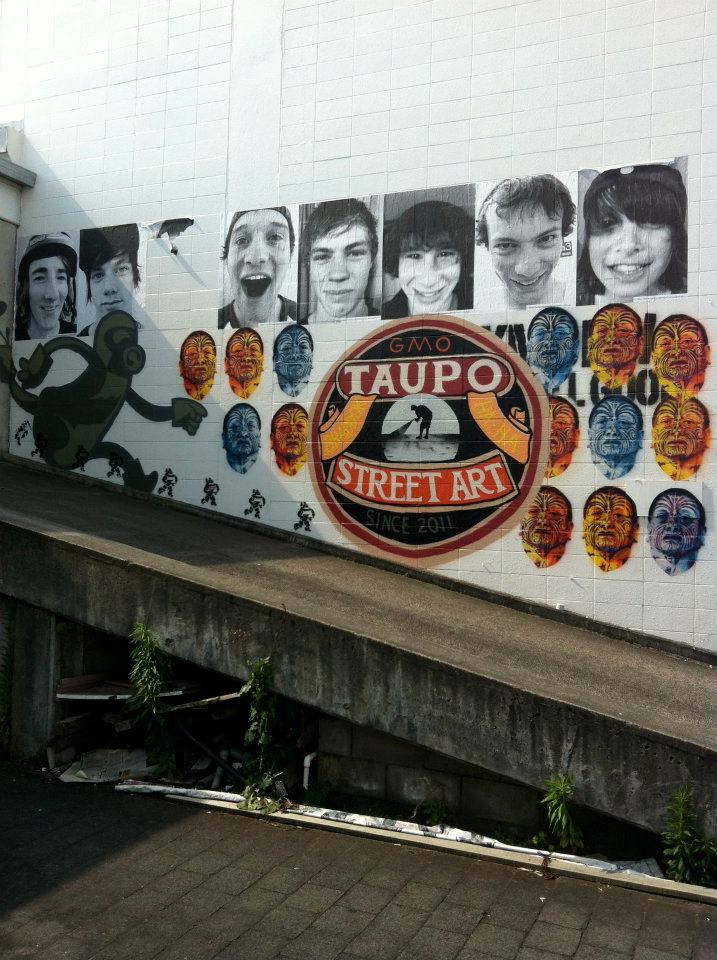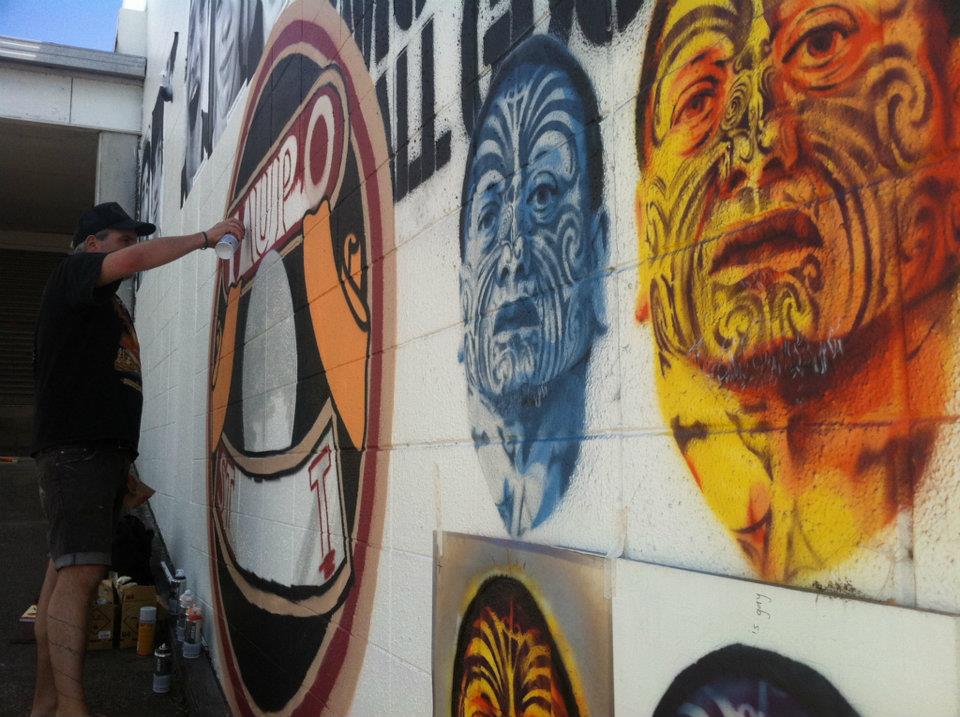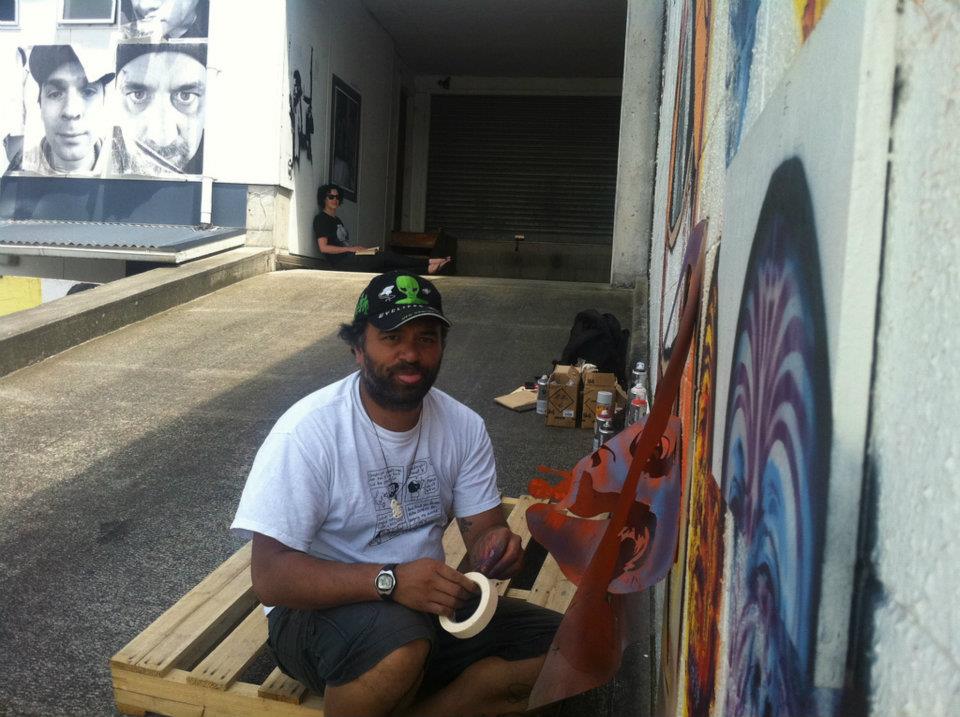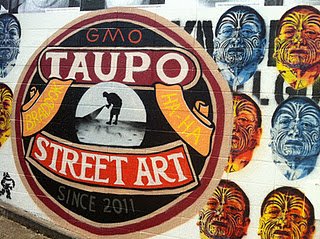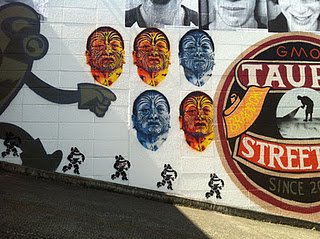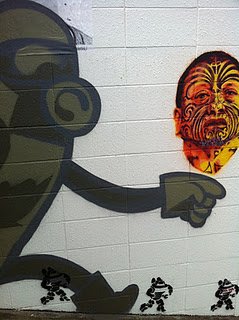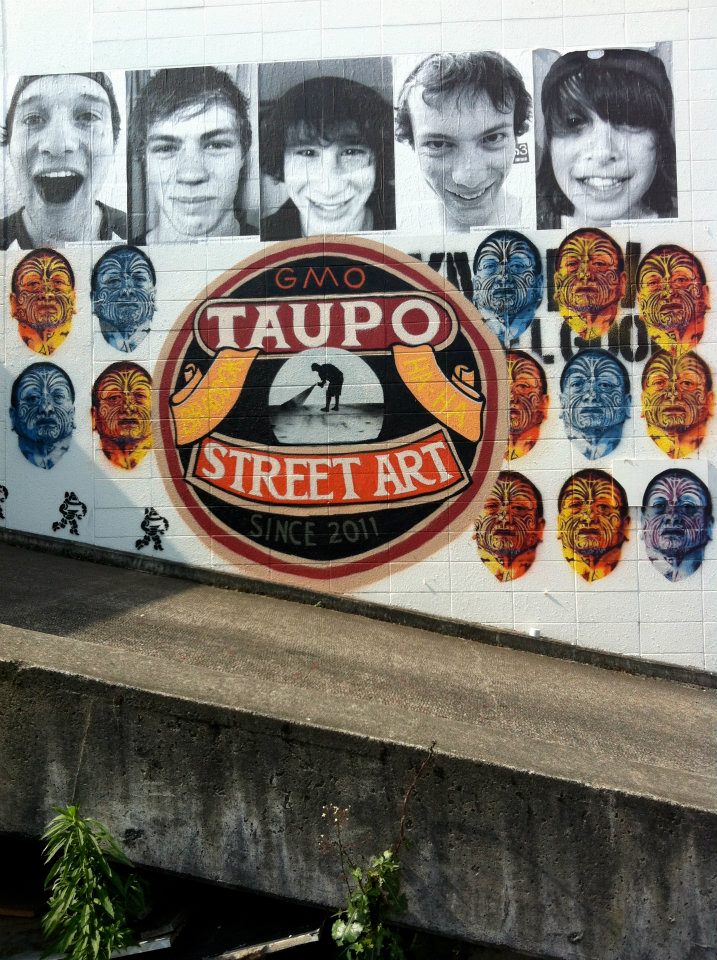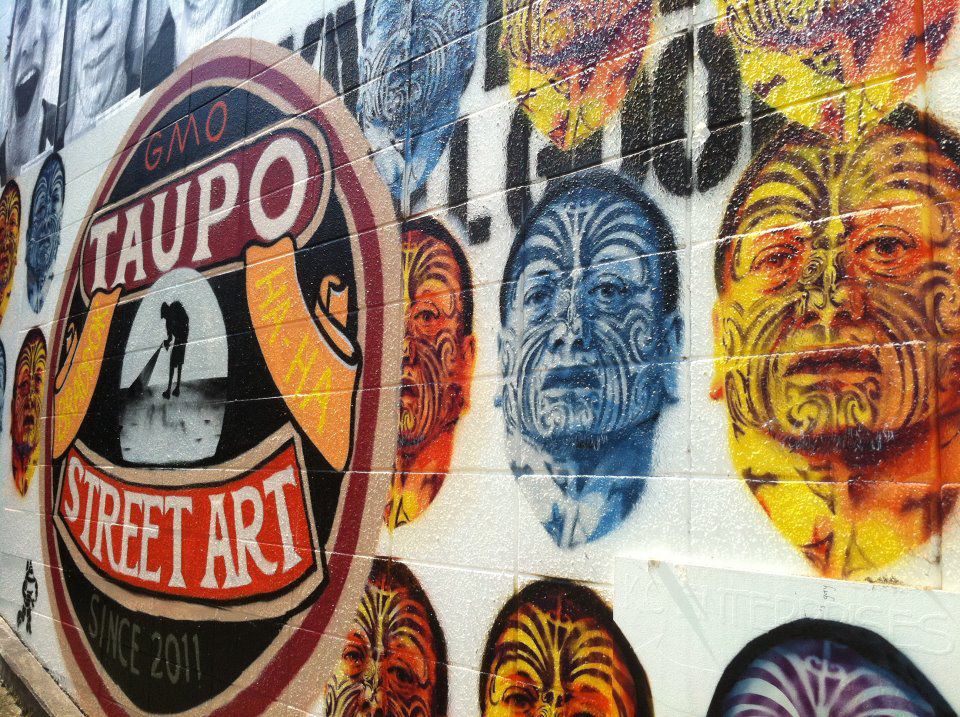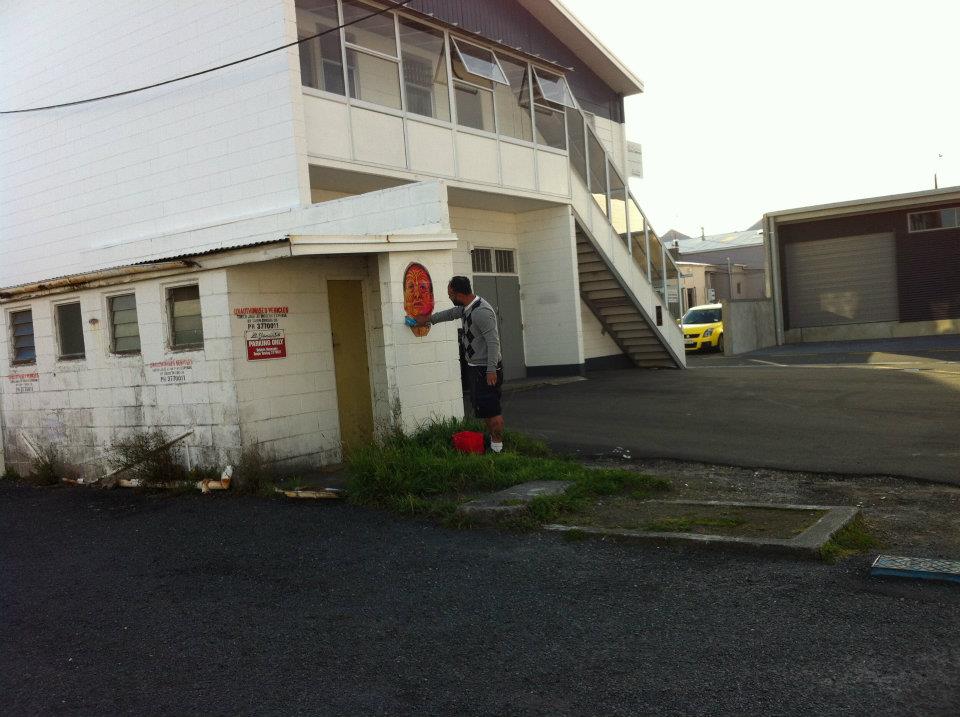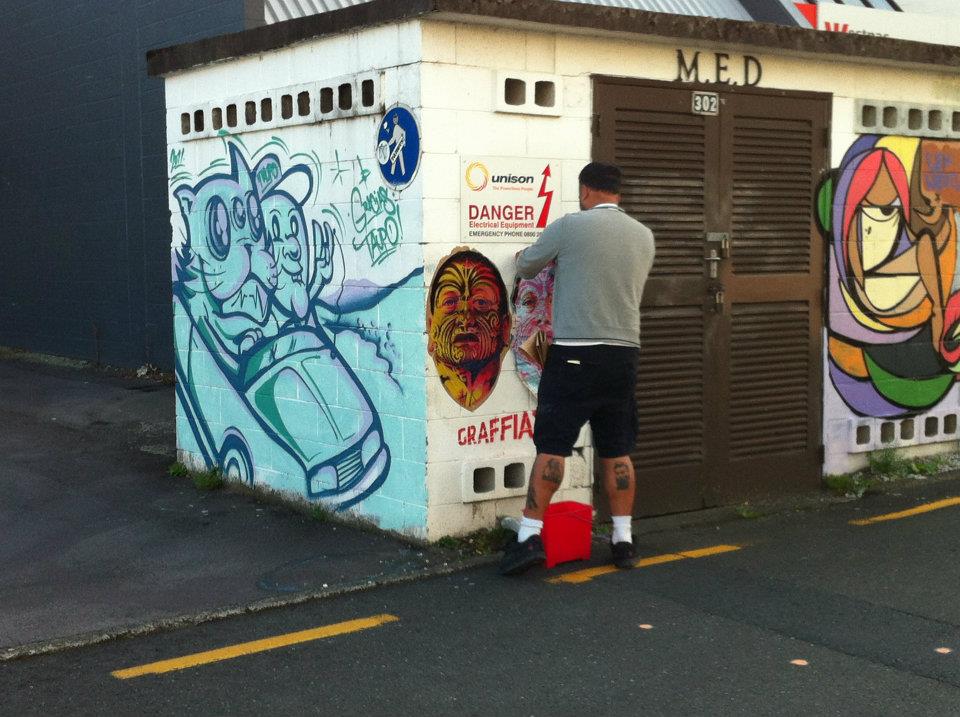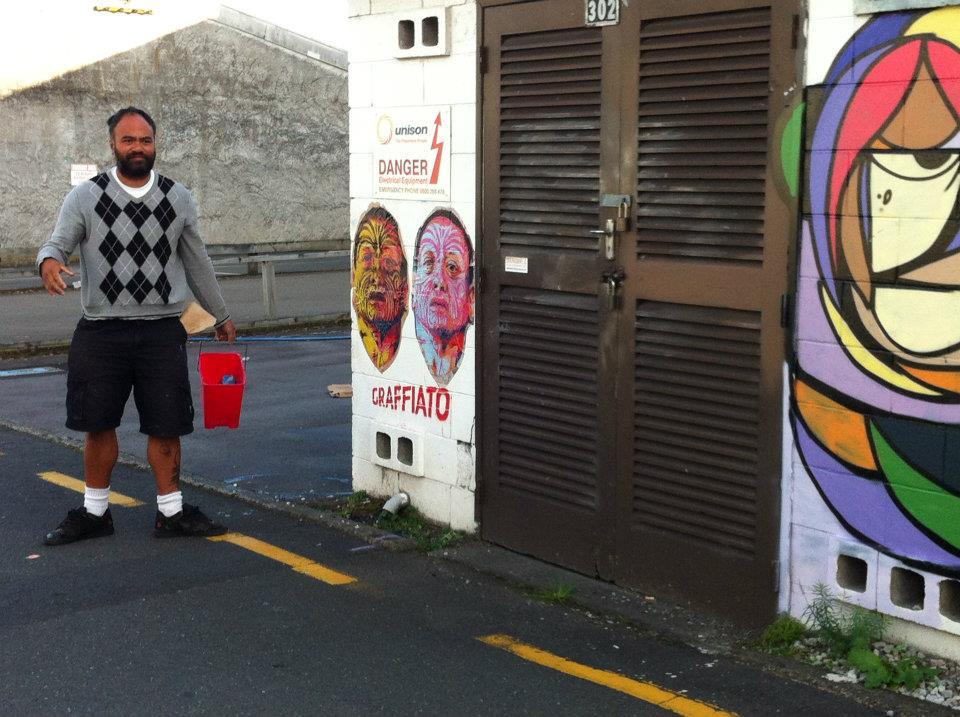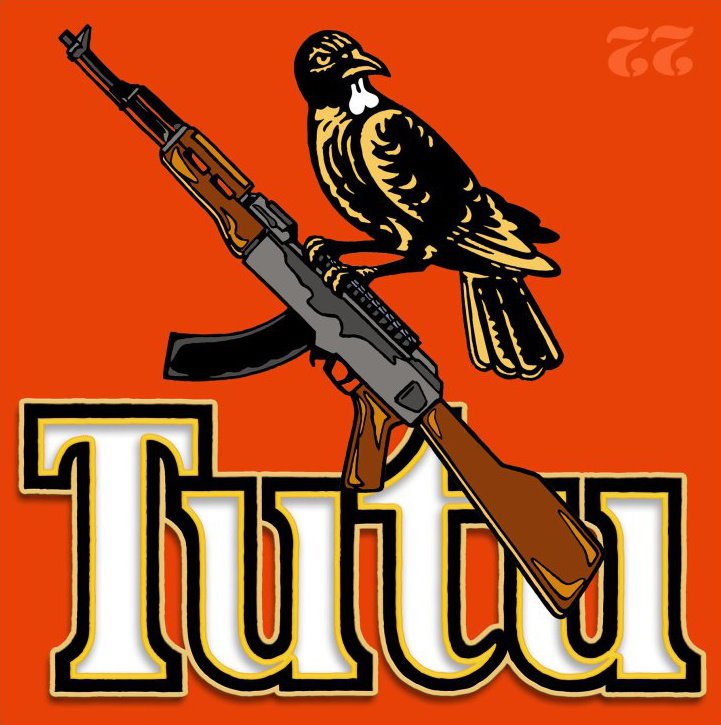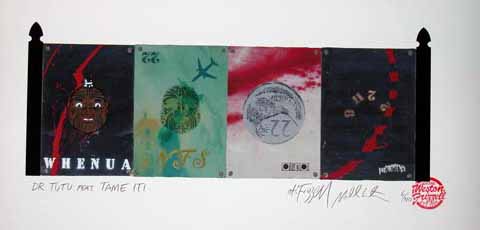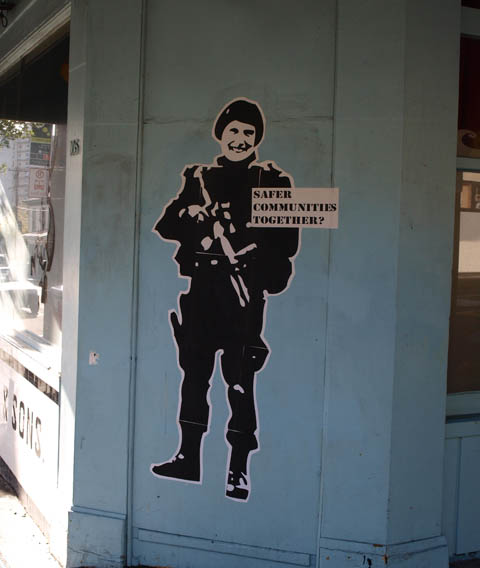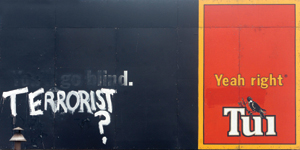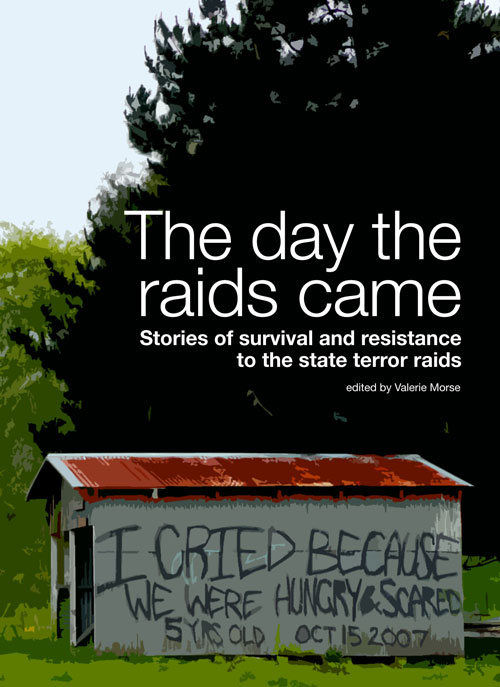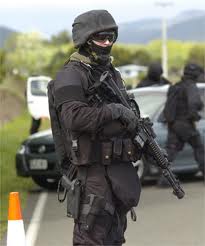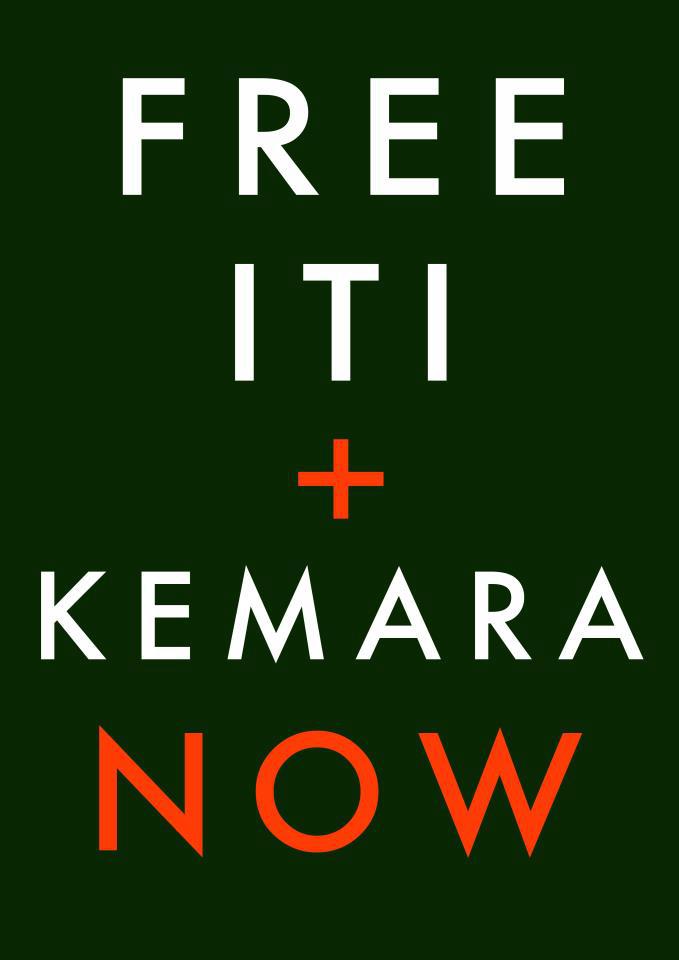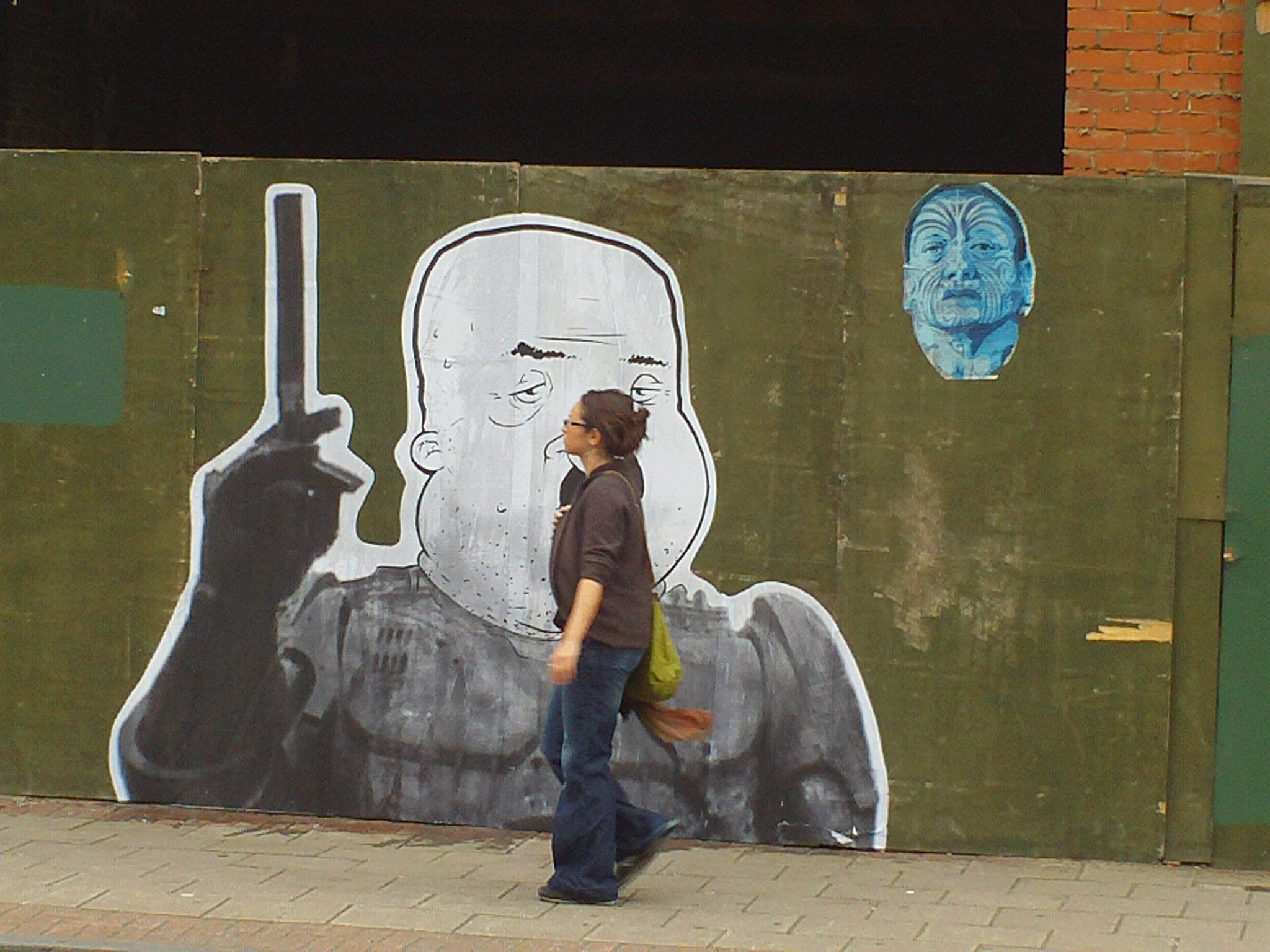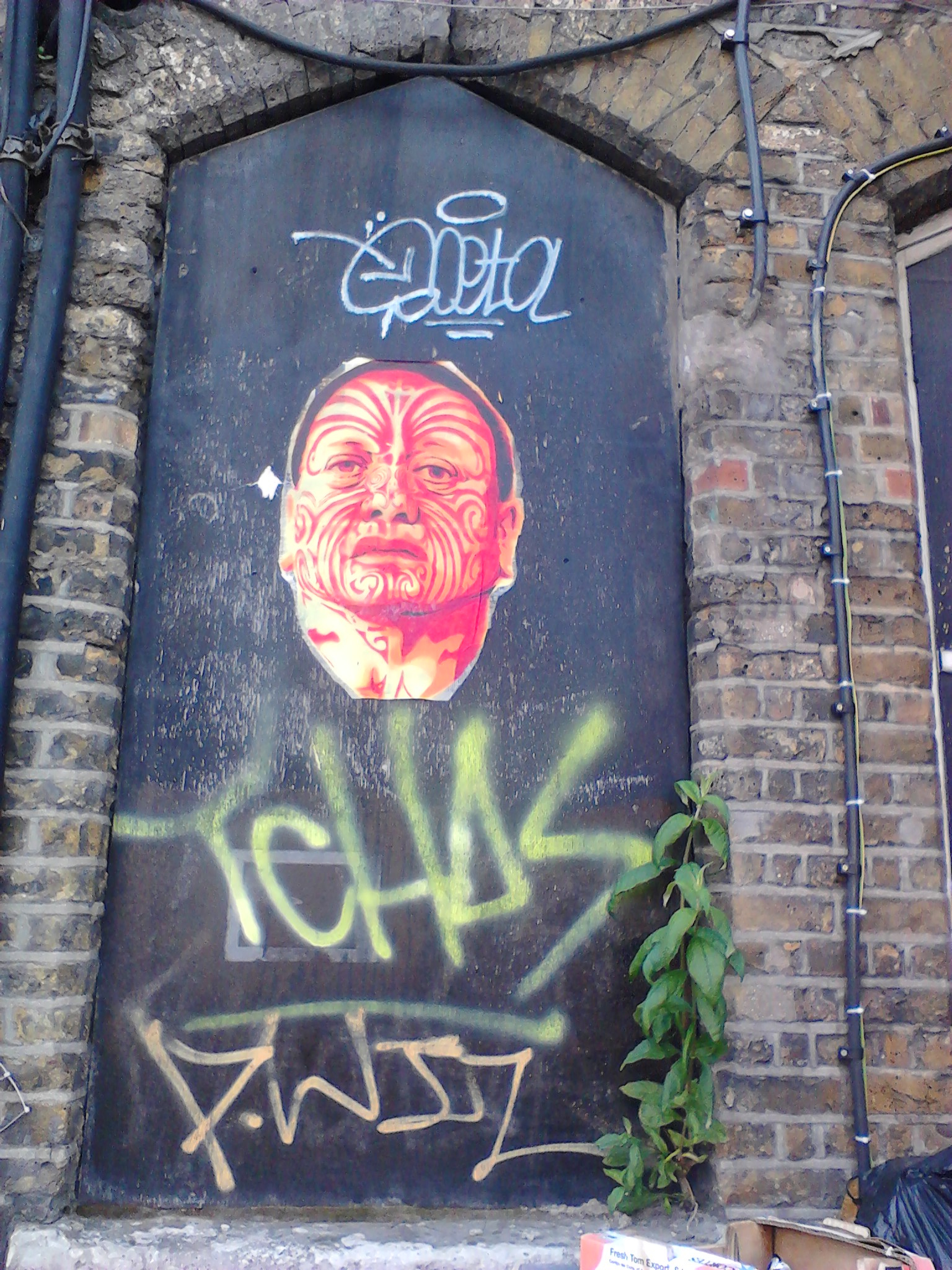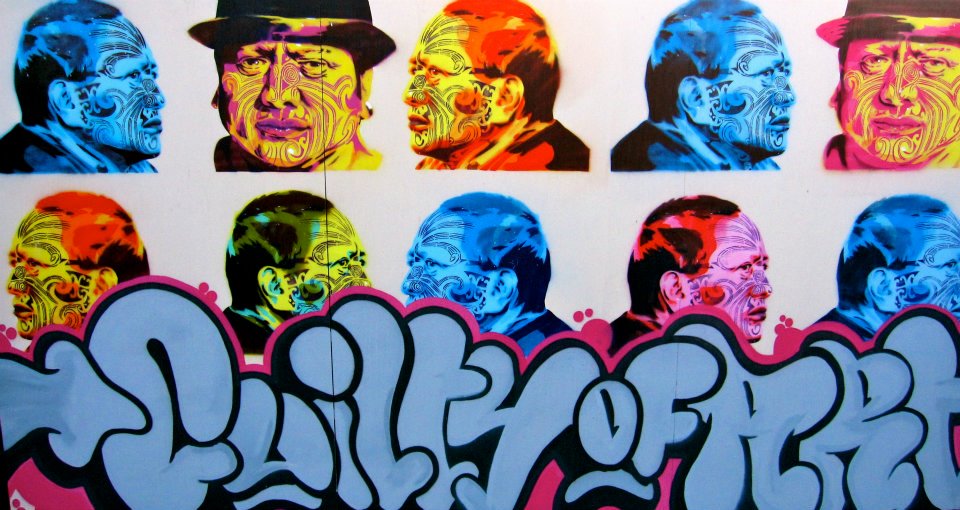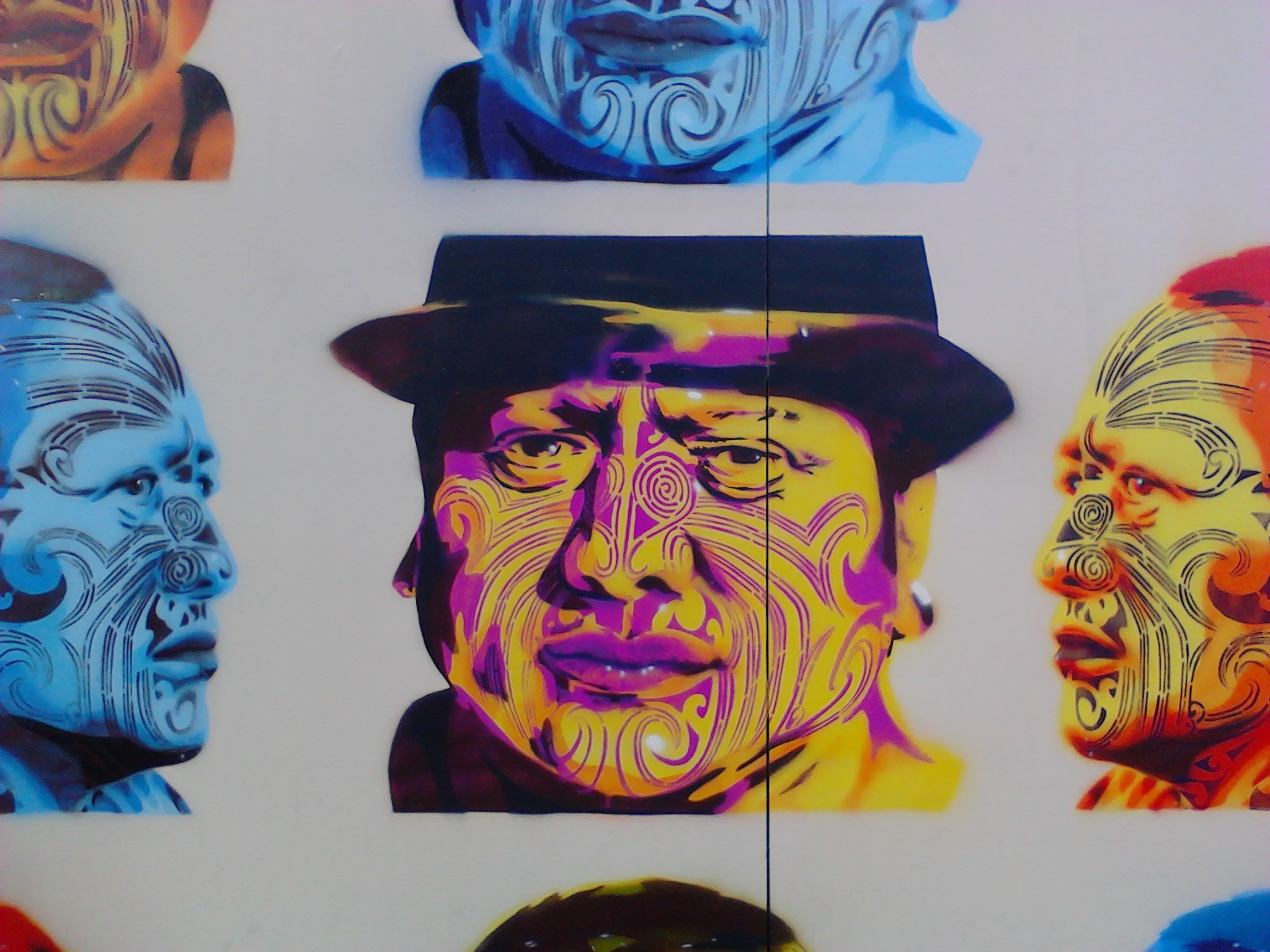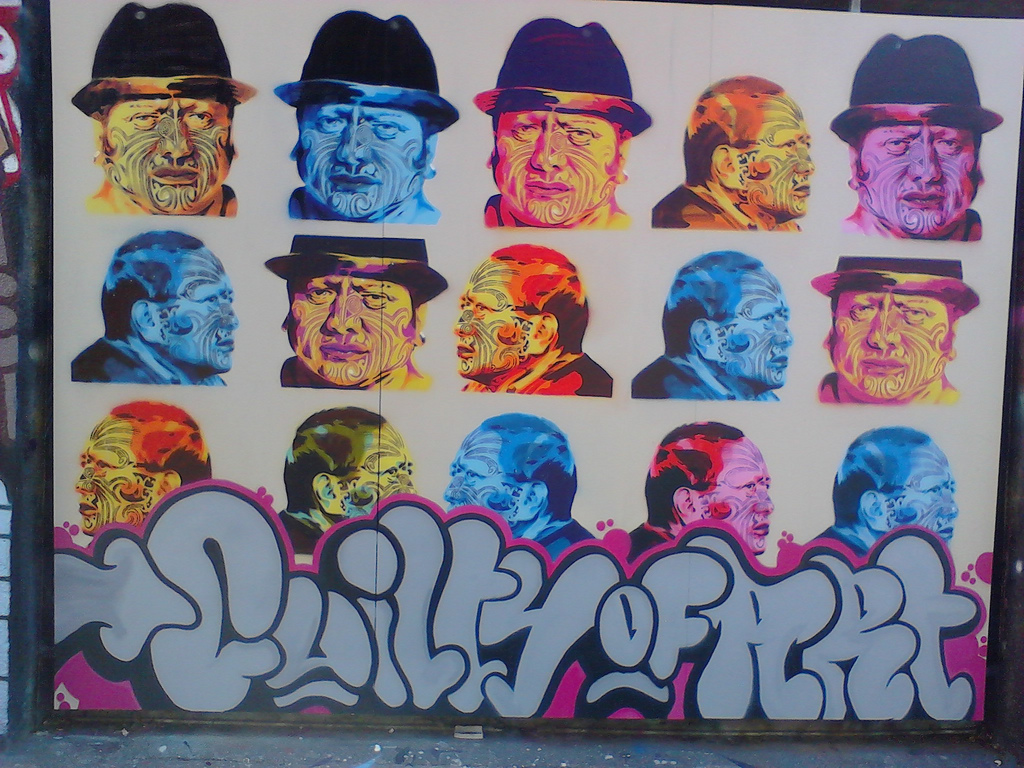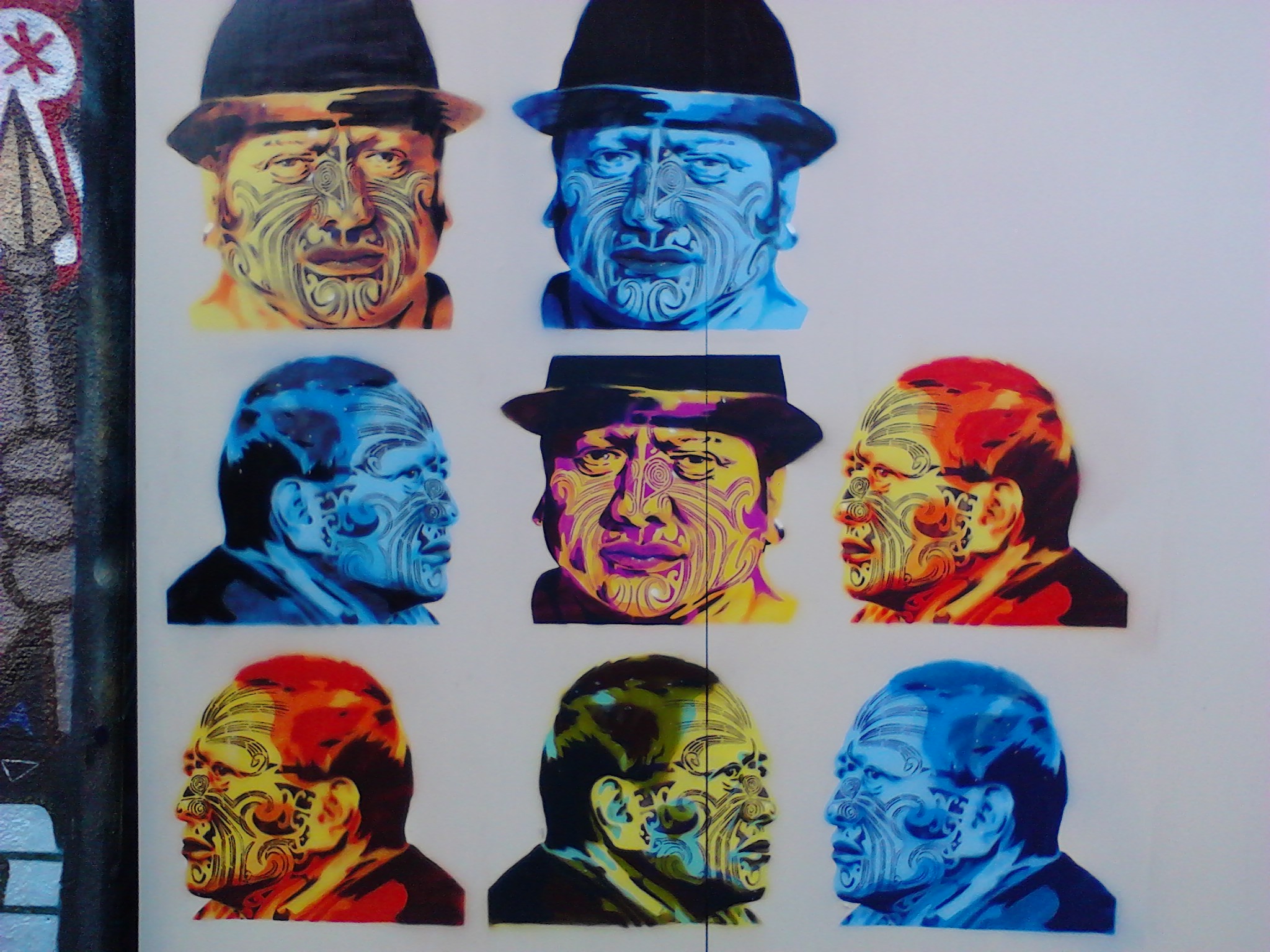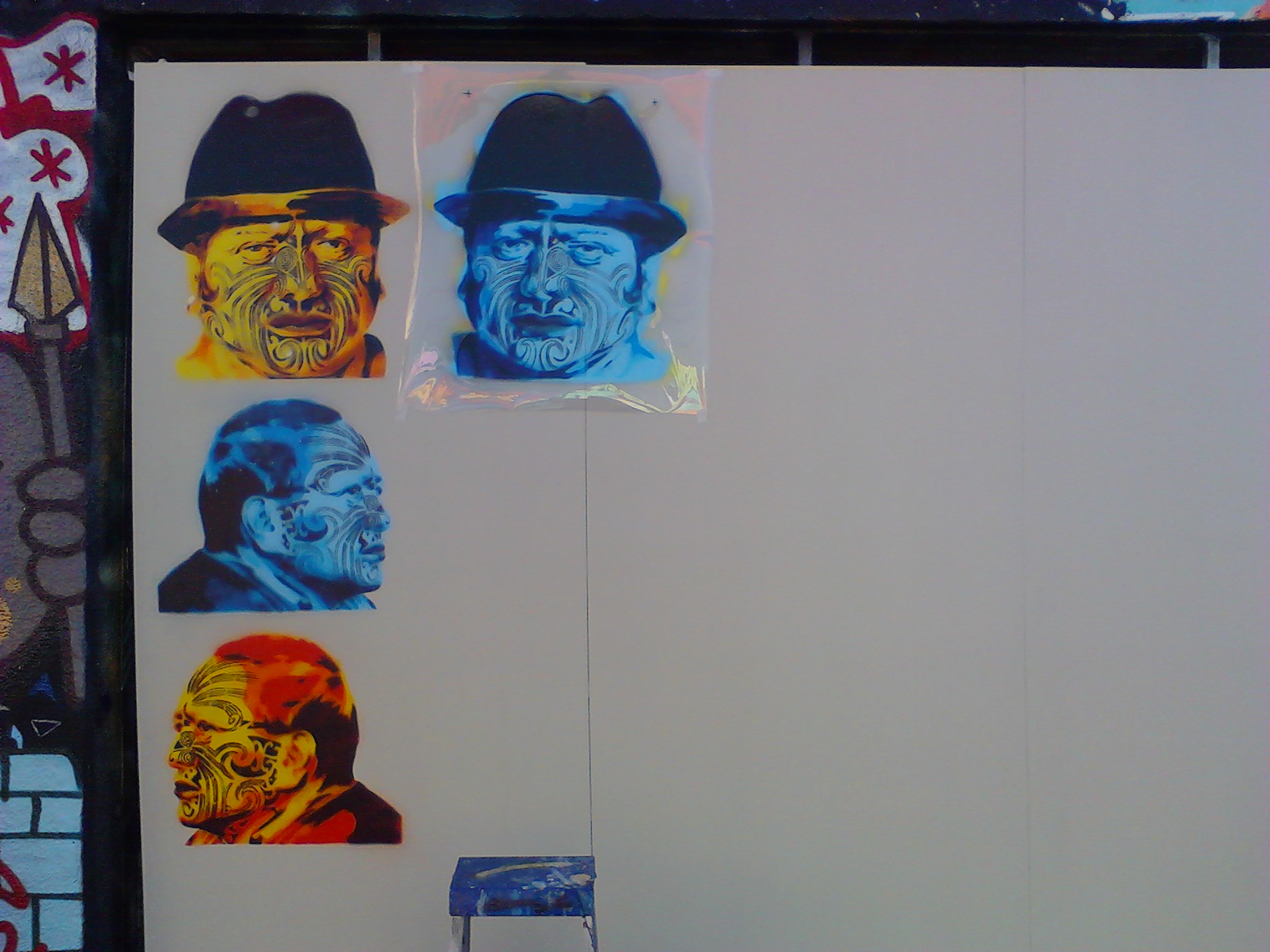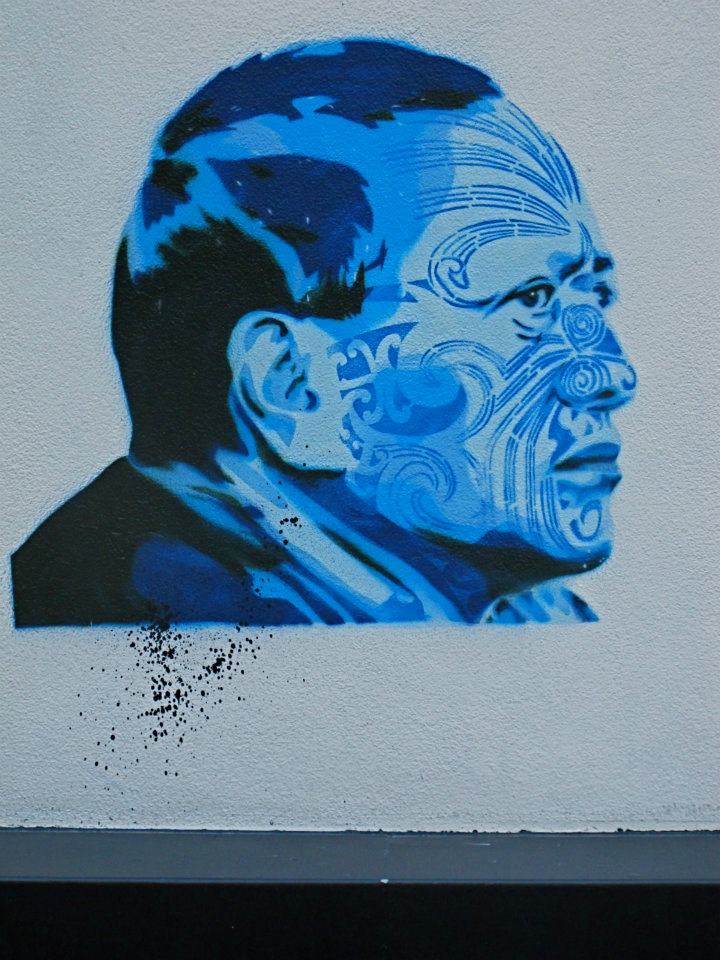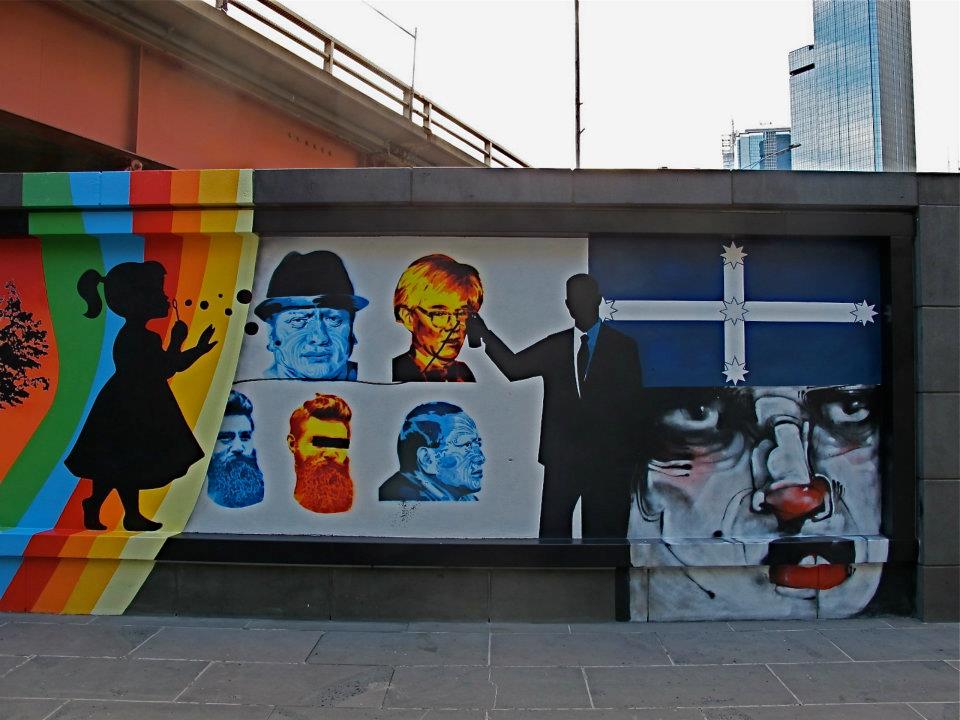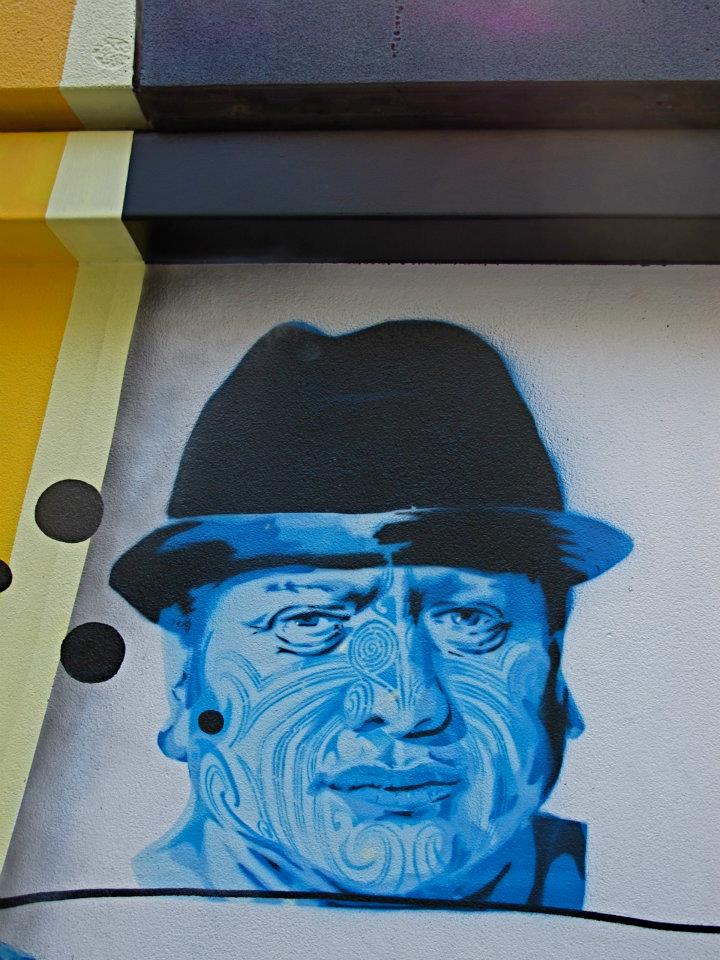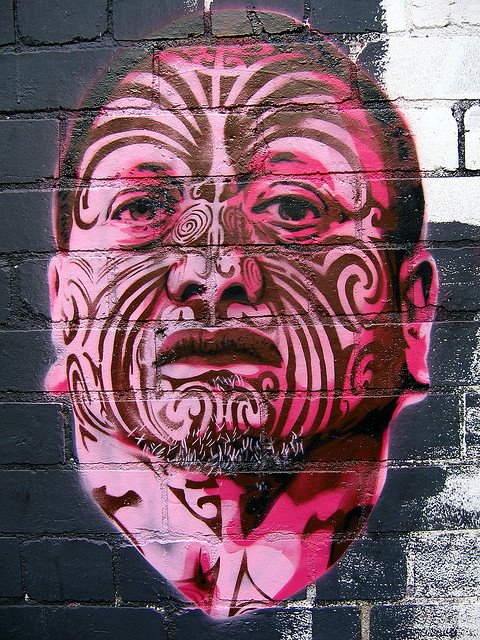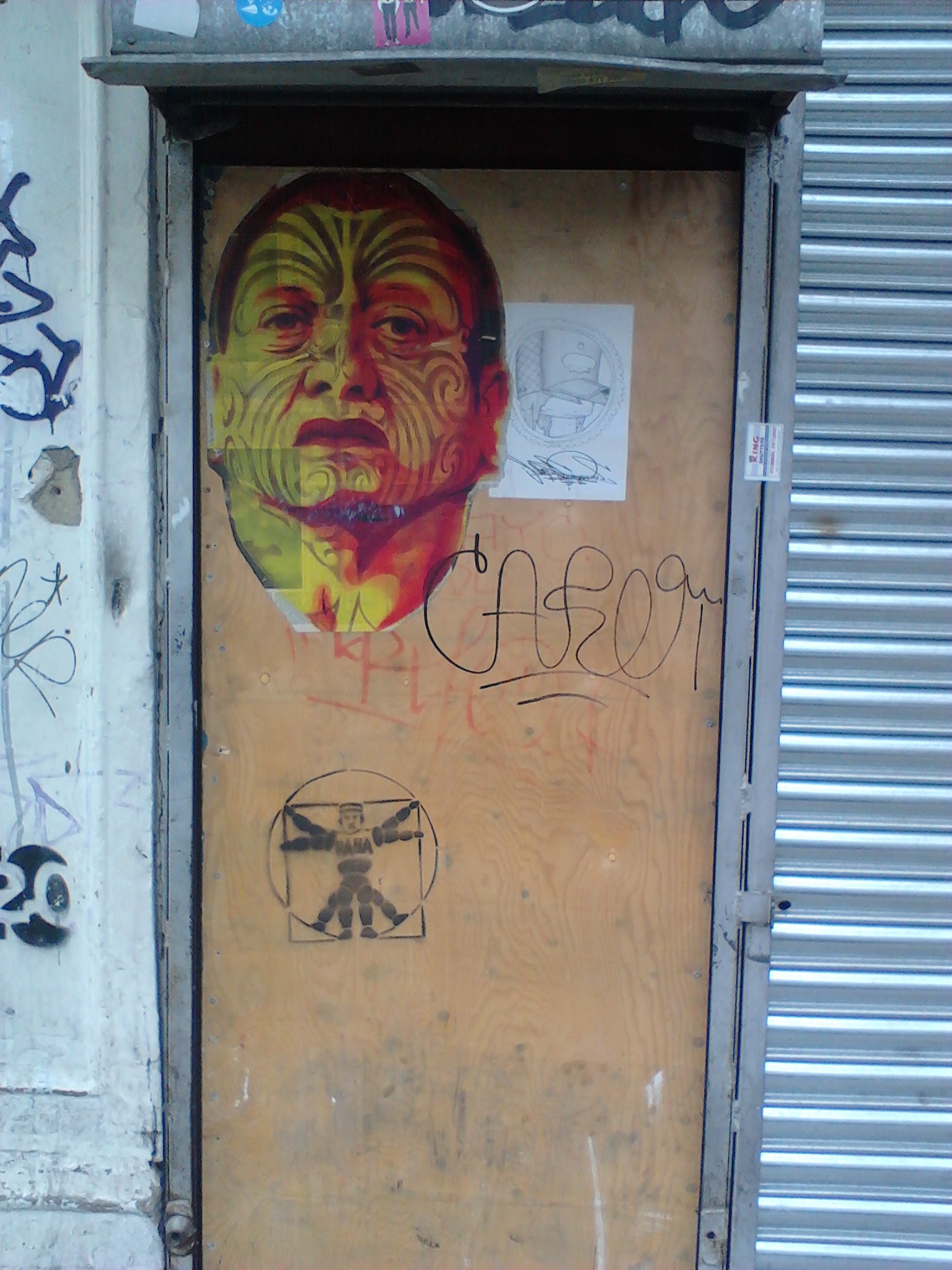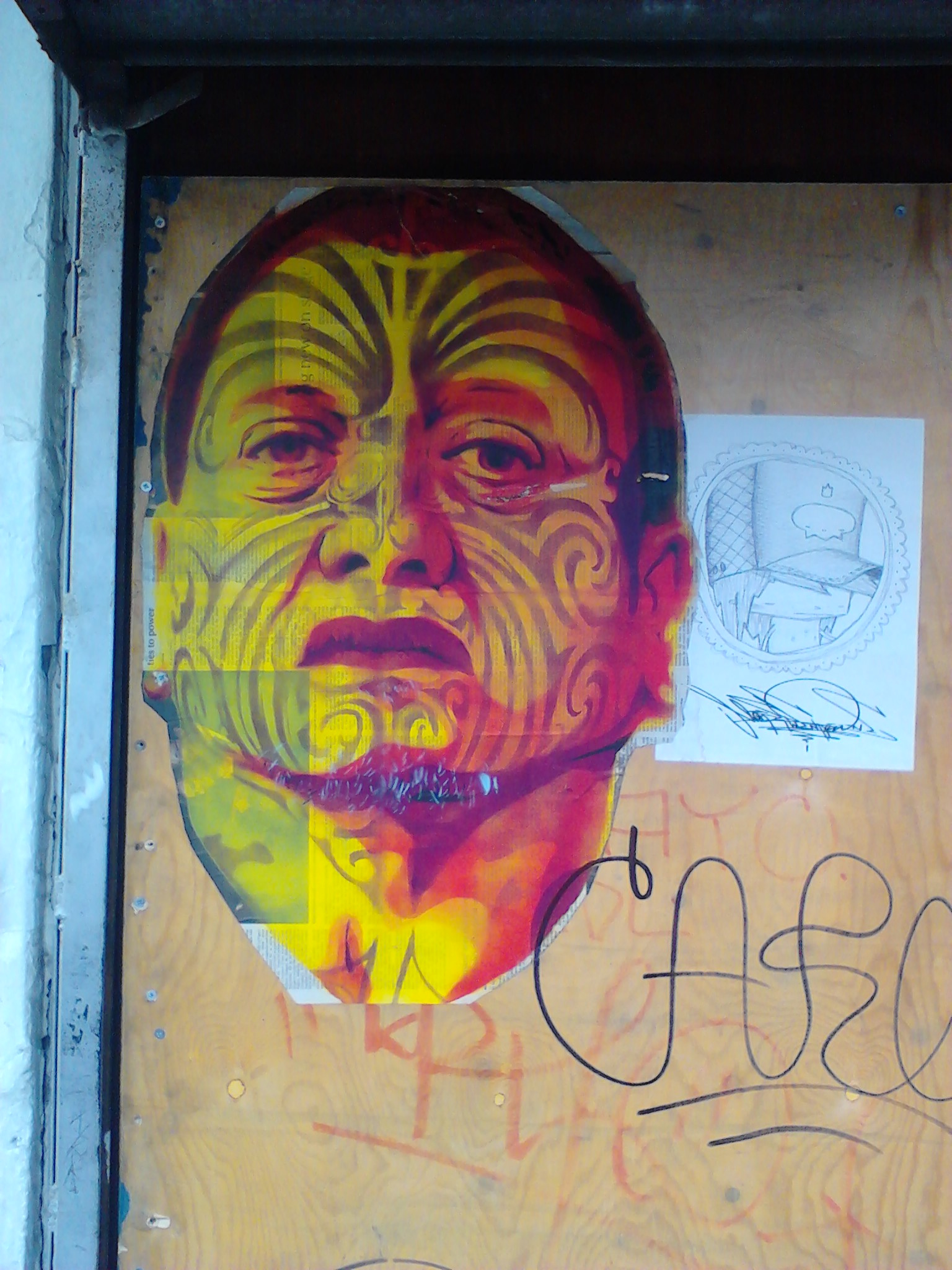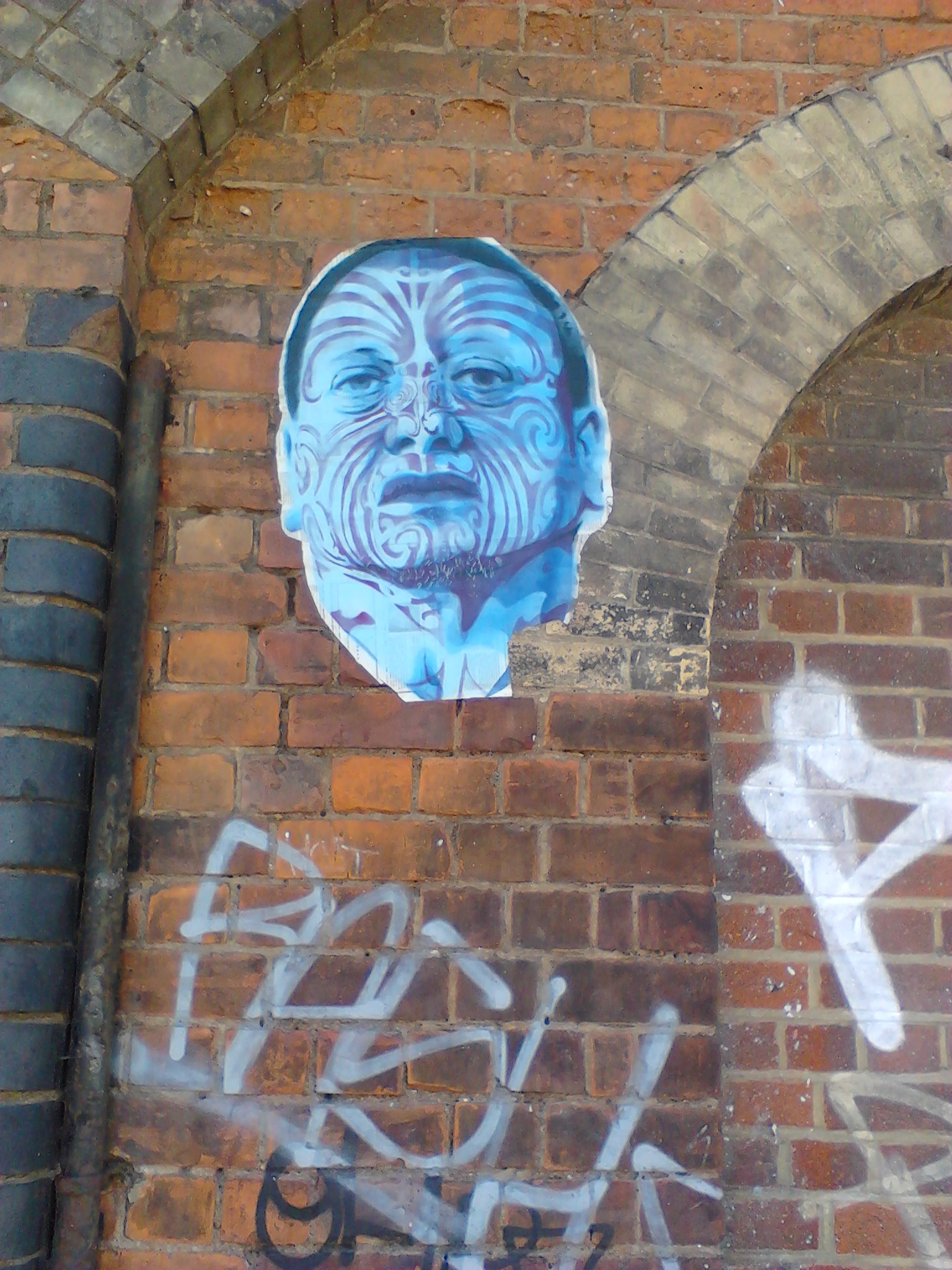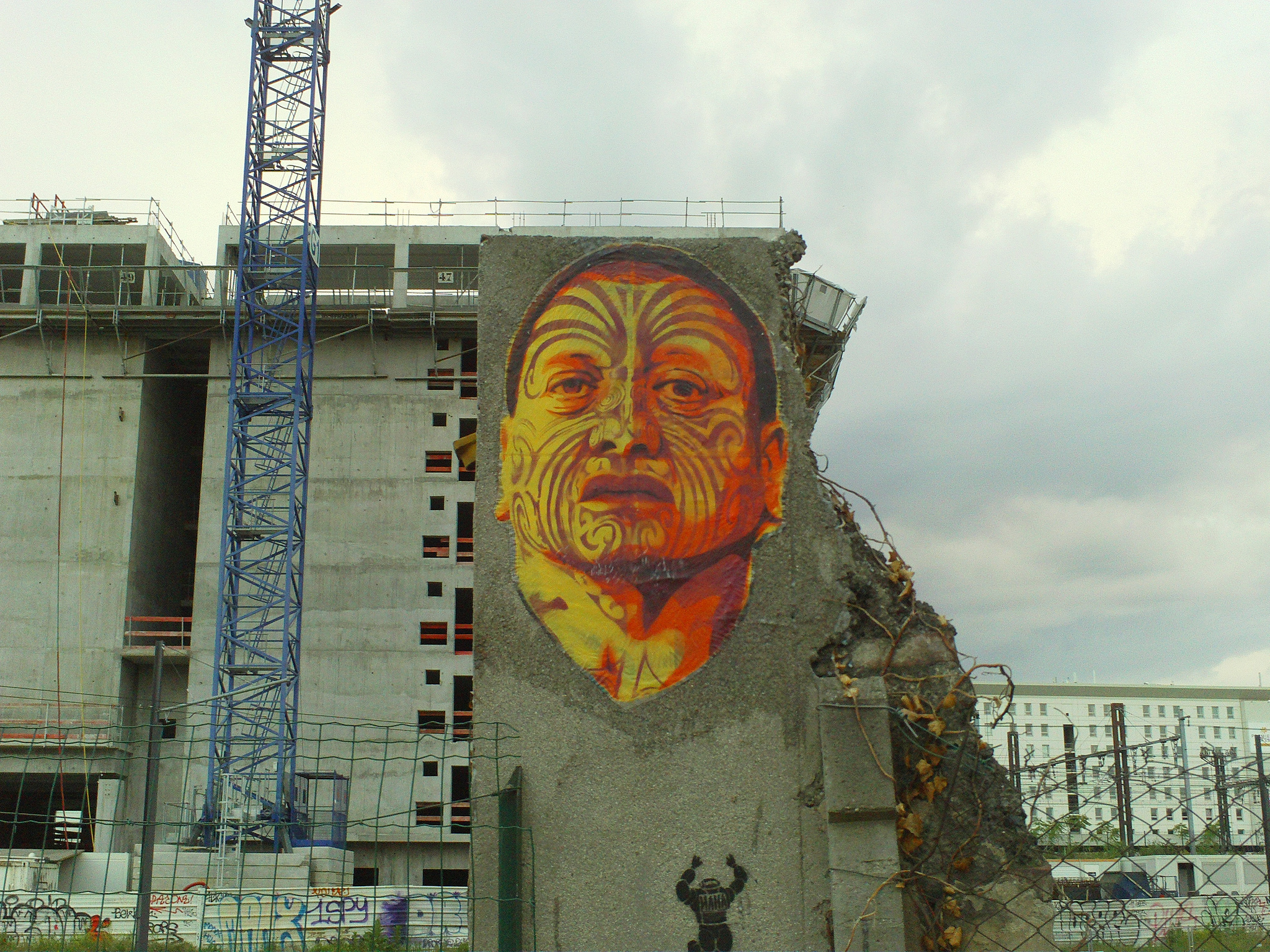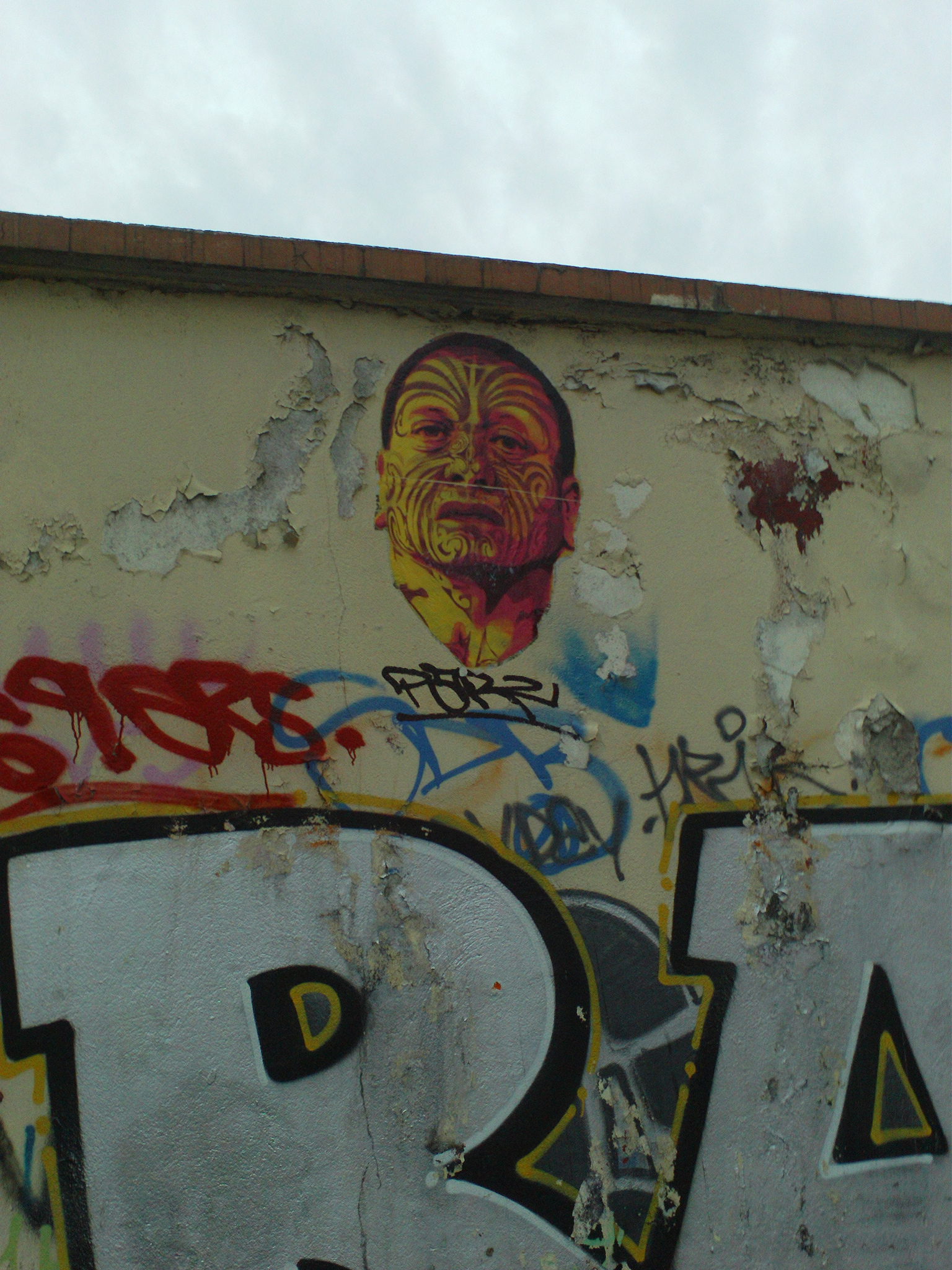 East End, London (23 May 2012) & Mays Lane, Sydney (24 March 2012); Melbourne April 2012
Ha Ha - 6 layer stencil/ Guilty of ART!//
ART >> action / issue + project works = urban/ pop/ graff/ paste/ punked/ projected//
Prominent street artist Ha Ha aka Regan Tamanui has hit walls & spaces in Mays Lane, Sydney, the East End of London & French city of Lyon the / watch that space/ Guilty of ART!// treatment with the strong 7 layer stencil of Tame Iti as a prelude to an ongoing art mission//
Iti/ Ha Ha - 7 layer stencil on canvas/ ARTIVIST : collection
/ in light of global awareness & action the message is obvious/ images & installations are being created by various artists addressing the raids & subsequent trials on Tame Iti & the "Urewera Four" in the context of the global fear & control we have become accustomed to/ along with Ha Ha are images & works from Frizzell & Weston, DLT, Jos Wheller, ARTIVIST, AUE & others/ appropriately street & pop art is featuring strongly in the movement & statement around the issues/ commentary is simple/ direct/ beyond a reasonable doubt/ the intentions & questions on the streets/ in the galleries/ on walls near you!
Dr Tutu/ Frizzell & Weston
/ watch that space/ Guilty of ART!//
/ coming to a wall near you!
Yeah Right/ Frizzell & Weston
"Yeah Right" is a satirical adaptation of the popular Tui Beer advertising campaign that uses sarcasm in a humorous social commentary. In this artwork Mike Weston and Otis Frizzell present their version of Tui's iconic ad, substituting an AK47 assault rifle for the usual perch branch. In Yeah Right, Tutu replaces both the Tui Beer branding, and also the social statement that is usually featured in the Tui beer billboard.
Dr Tutu is the name Tame Iti adopted when DJing on his various alternative radio slots. It features in the title of works Tututables, and Tututime 2004, and the logo featured on the painted canvas works exhibited. In Maori, (and most if not all Polynesian languages also) Tutu has a multiplicity of meanings such as 'revolution', 'to meddle', 'arson' and 'sedition'. Tutu and the glyphic logo formed by the inverted numerals 22 (see below) have been recurring motifs in Weston Frizzell's work since 2004. The message it conveys relates directly to the arrest of Tame Iti and other Tuhoe members under the terrorism suppression act. If it were spelled out it might read: "A terrorist revolution? Yeah, right." Yeah Right is a fine art archival inkjet print on Hahnemule 100% cotton rag paper, edition of 180.//
http://blog.prints.co.nz/2012/02/weston-frizzell-ask-who-are-real.html
The print "Dr Tutu featuring Tame Iti" is a combined image of four paintings from the 2004 exhibition at Mike Weston's "The Area" gallery. From left to right Whenua, Aotearoa Not for Sale, Horimoni and Tututime. Weston and Frizzell conceived an imaginary contemporary scenario where no colonisation had occurred and devised a number of graphic motifs and symbols such as you might find on road markings or signs or perhaps corporate branding responding to this notion.