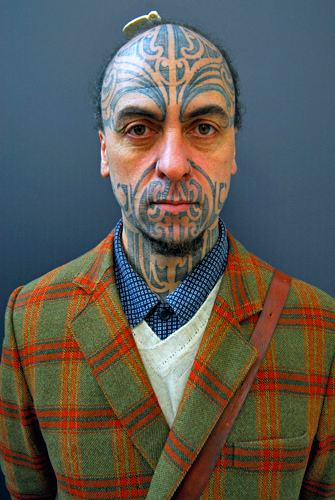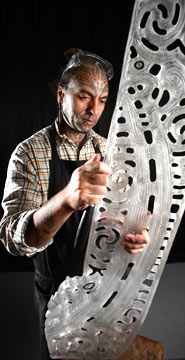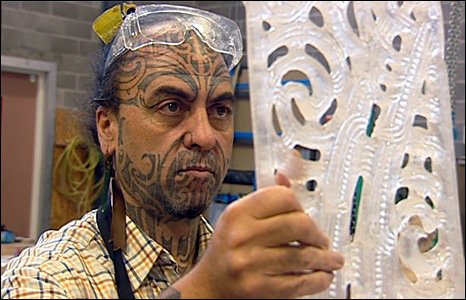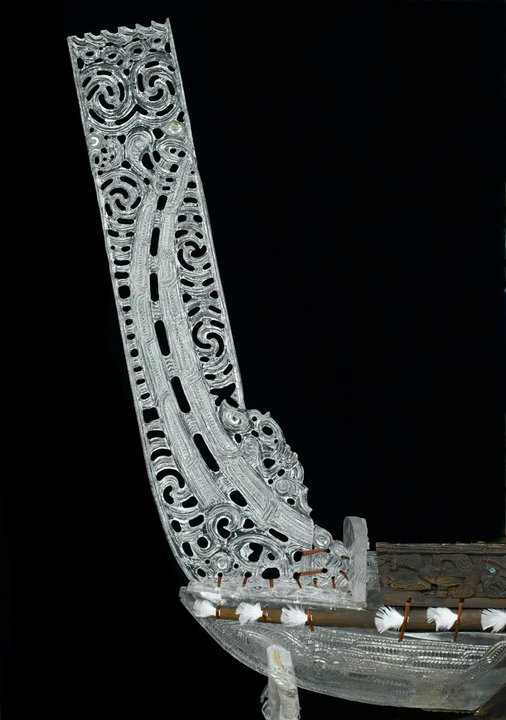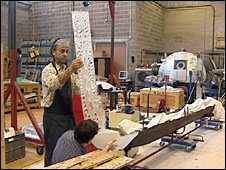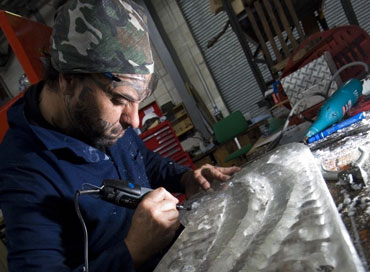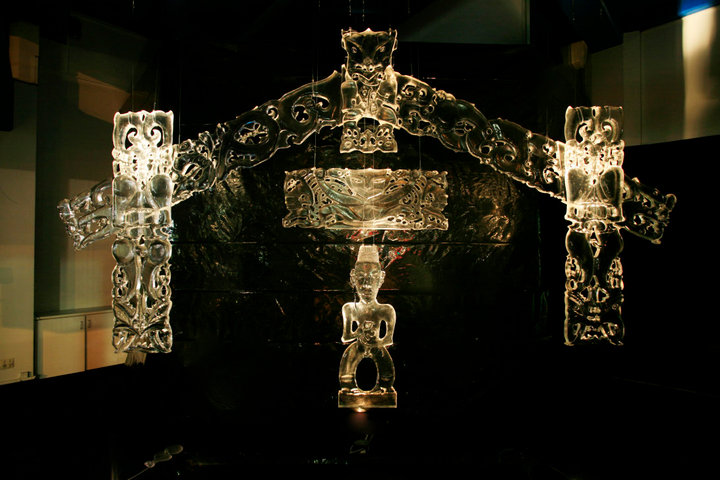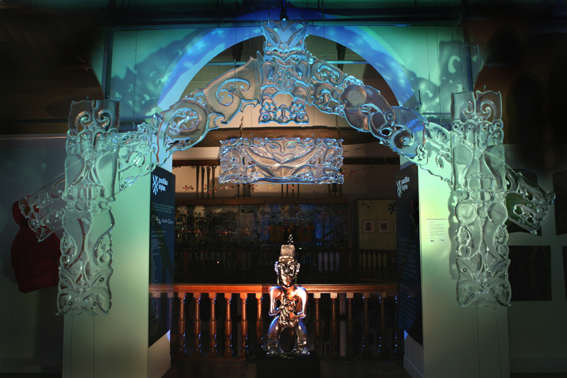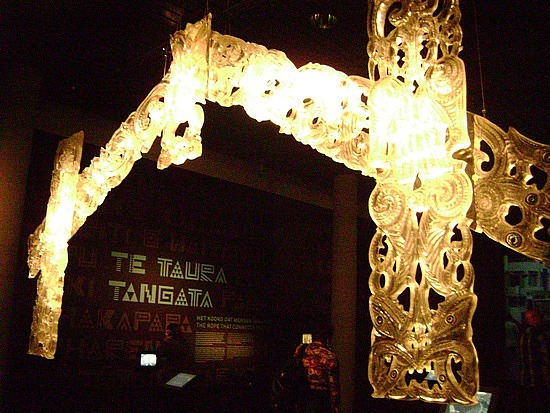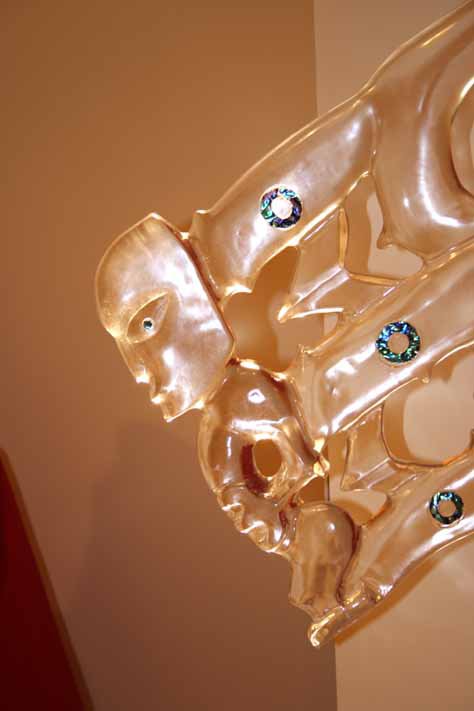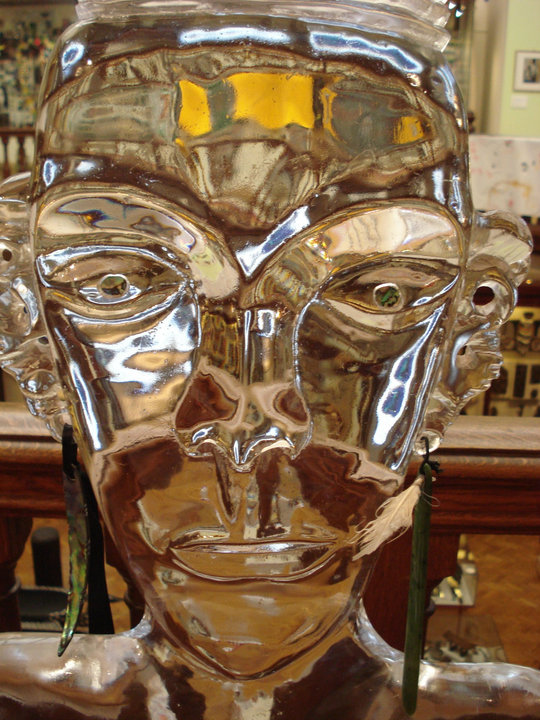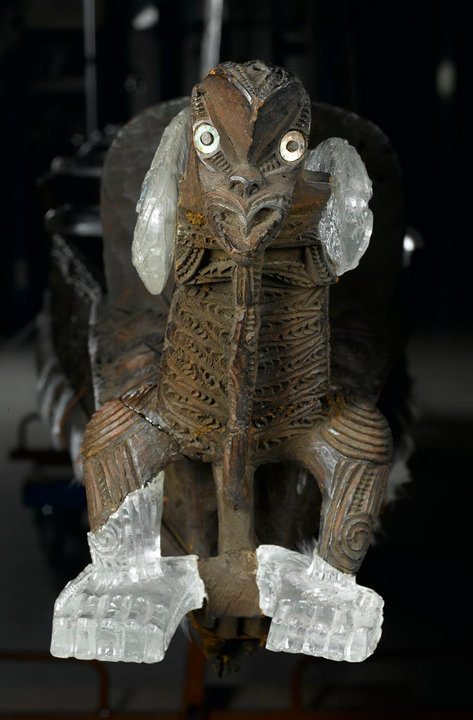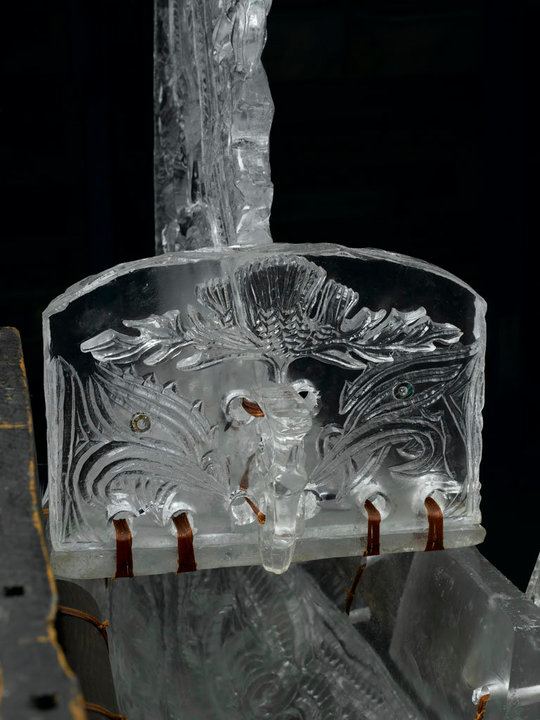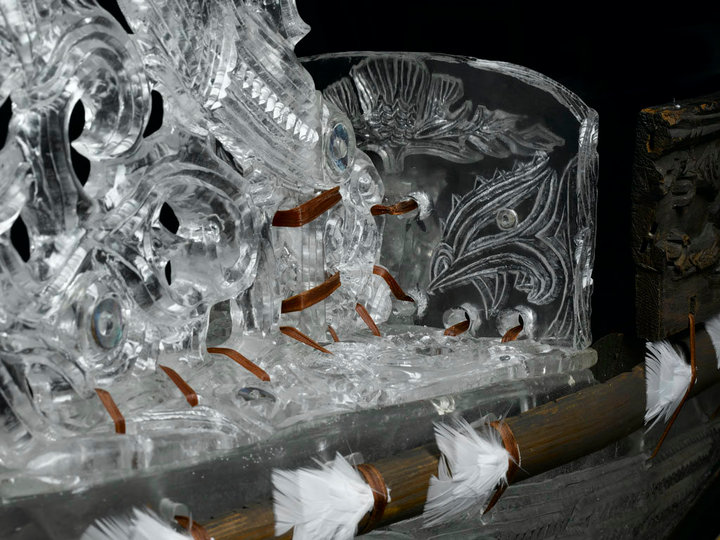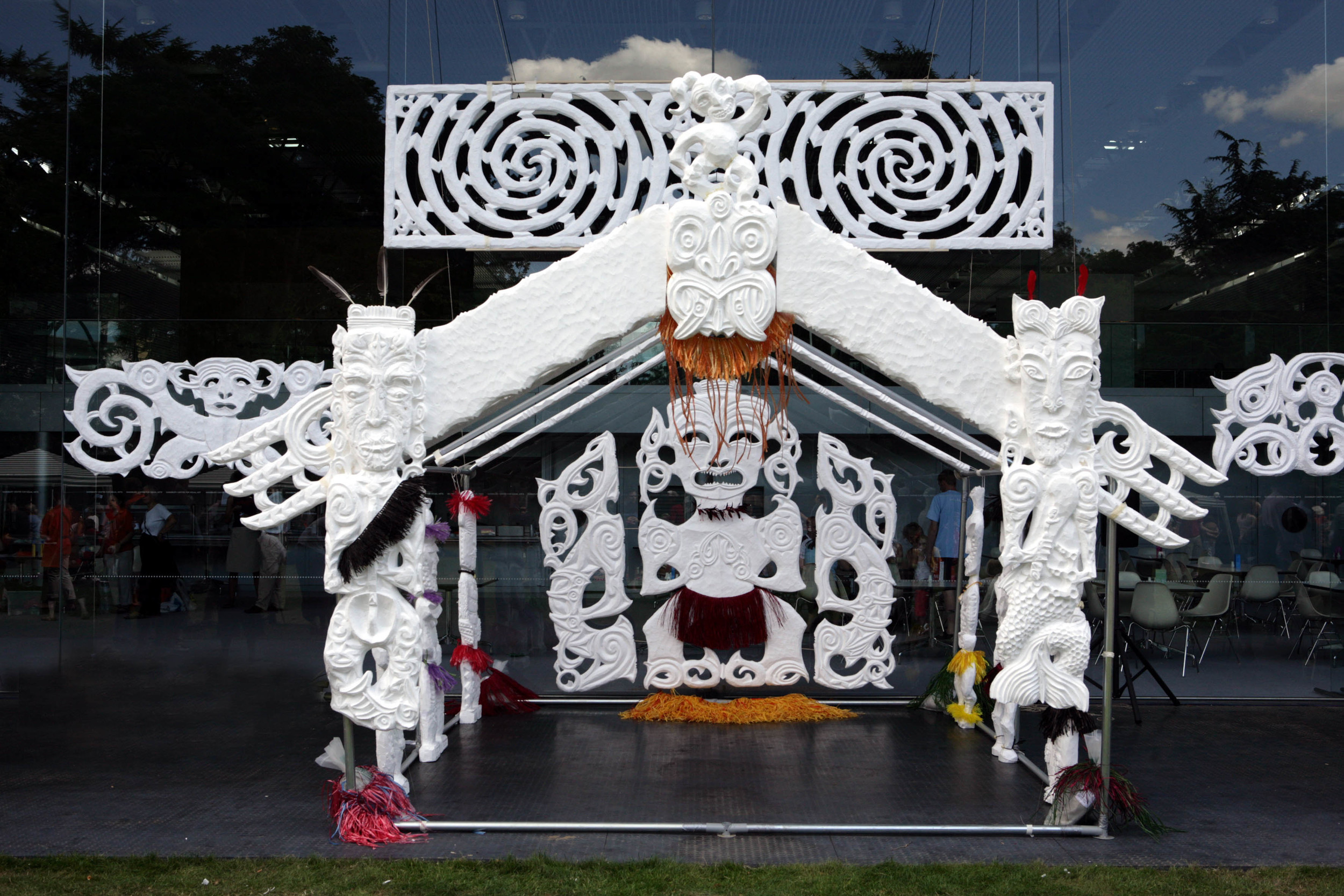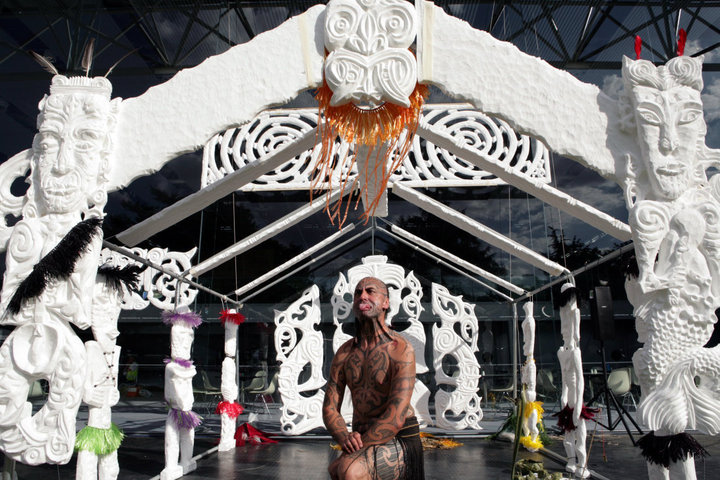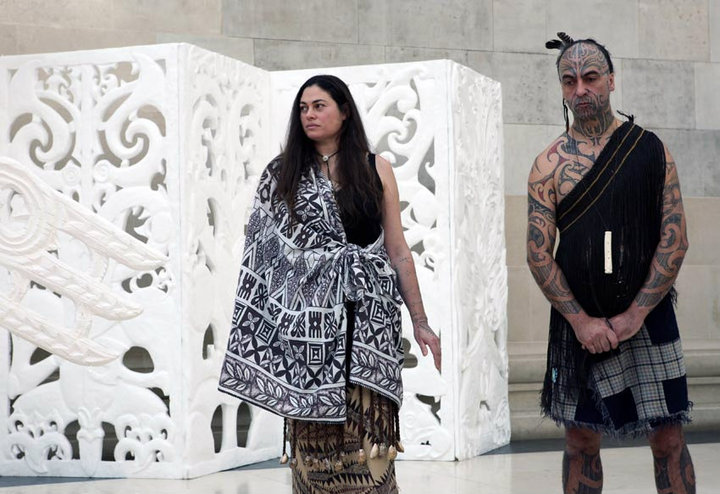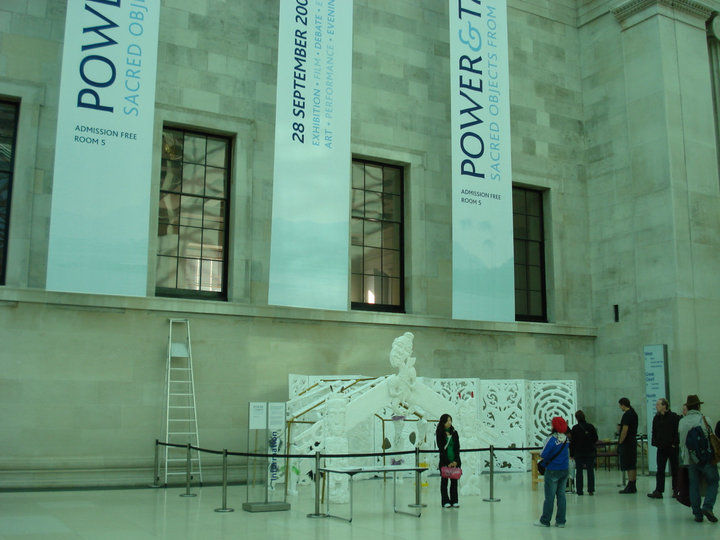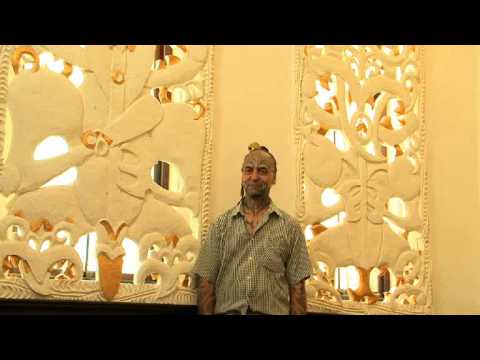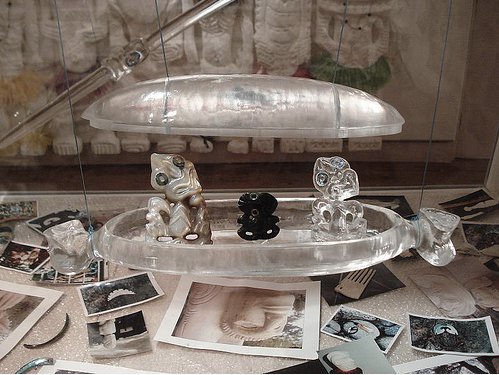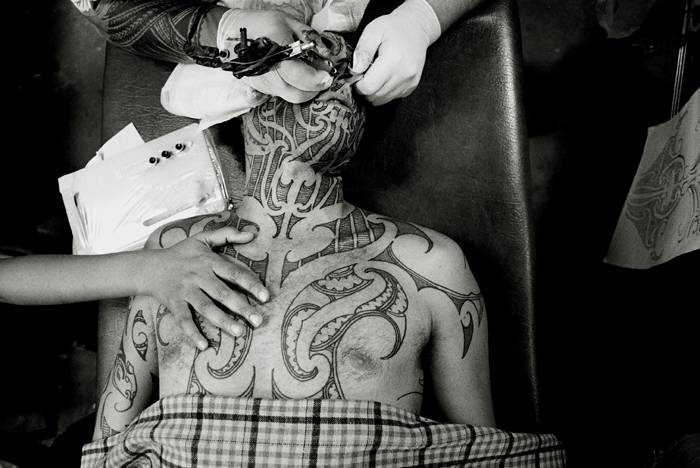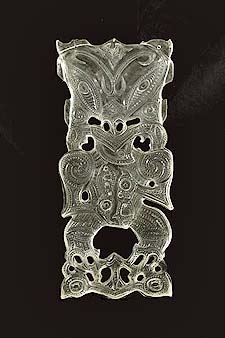 George
audio IV = Click here to listen to an audio interview with the artist by Sarah Robins
(November 2005) [6.1 Mb]
New Zealand Exhibitions

New Zealand Shows include; Te Maori (1985), 10 years of solo and groups shows at Te Taumata and Mataora Art Galleries, Archill Gallery, Maunga Whau, Compendium, Gallery Pacific, Strange Cargo gallery, El Puente, Auckland Museum, Dowse Museum, and Waitangi Day celebration exhibitions each year as well as cultural festivals such as Pasifika annually. Nuku was also a featured Artist in Te Urupatu , a contemporary Maori art exhibition in the cow paddocks of Ruatoki, a pivotal Maori art exhibition for the people.
International Exhibitions
Zooterneer Netherlands (2000). Featured Artist in the documentary One Giant Leap (UK) and a speaker on the song "My Culture" by Robbie Williams and Maxi Jazz. Tahitian Festival, Tahiti (2002). Telluride Gallery Colorado (2003). Exposition at Native American Community House New York. Exhibition Seeyouattheriviera Williamsburg, NYC. Exhibition Third session of Permanent Forum of Indigenous People NYC. Exhibition and presentation for All Road Film Festival, National Geographic Society (2003 and 2004).
Publications
Magazines: In Style (NZ), Mana (NZ), NZ Fashion Quarterly, Vogue (USA), Elle (USA) Cosmopolitan (France). A supplement booklet on The House of Taonga CASA magazine (Italy).
Other Work
Feature films ( Once Were Warriors ). Supreme winner of Ellerslie Garden Show. Short film-'Moko-art of Nature' placed in finals of RES FEST 2003 international film festival in NYC. Director of the House of Taonga.