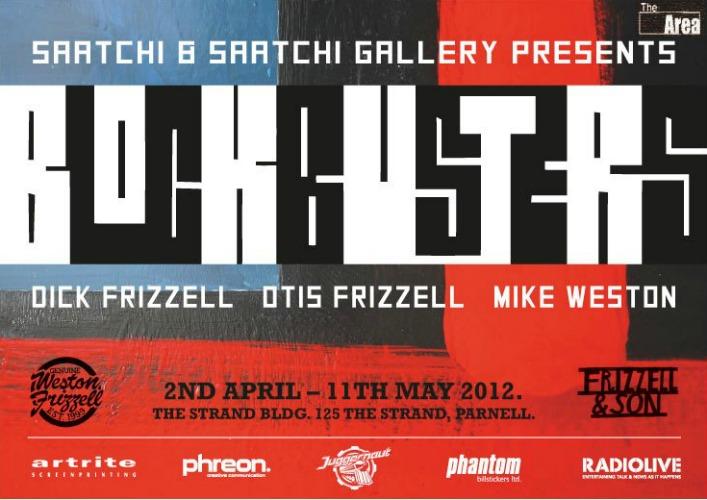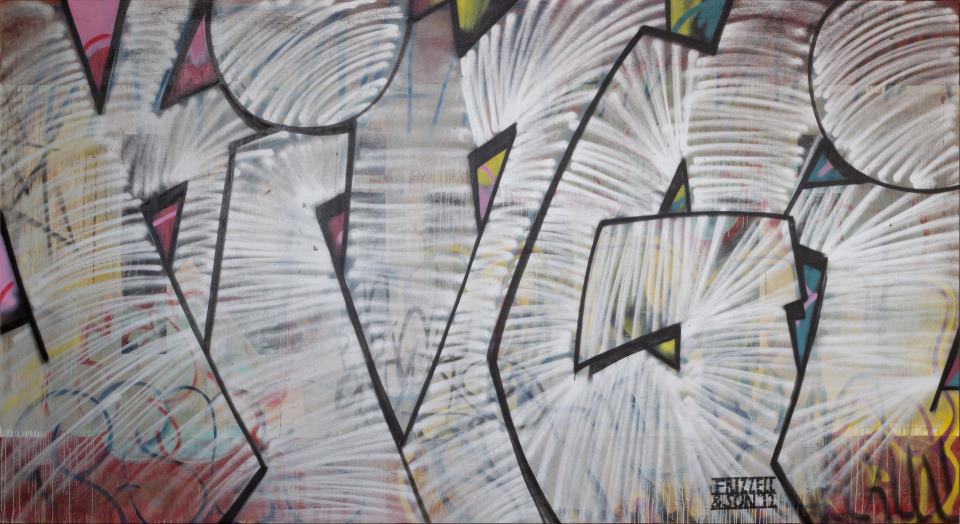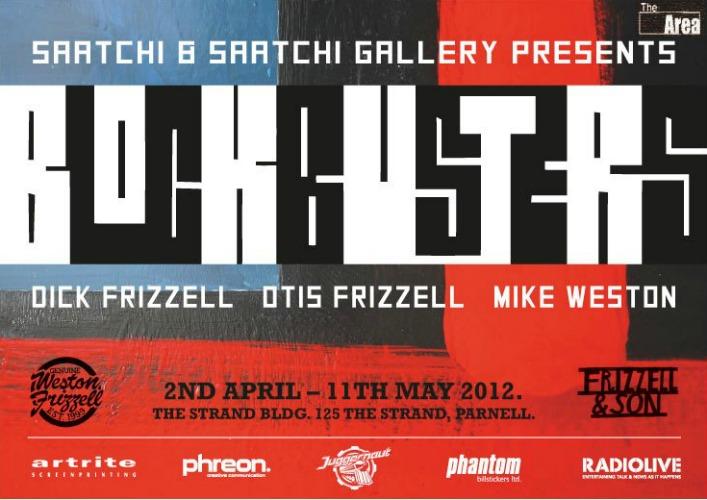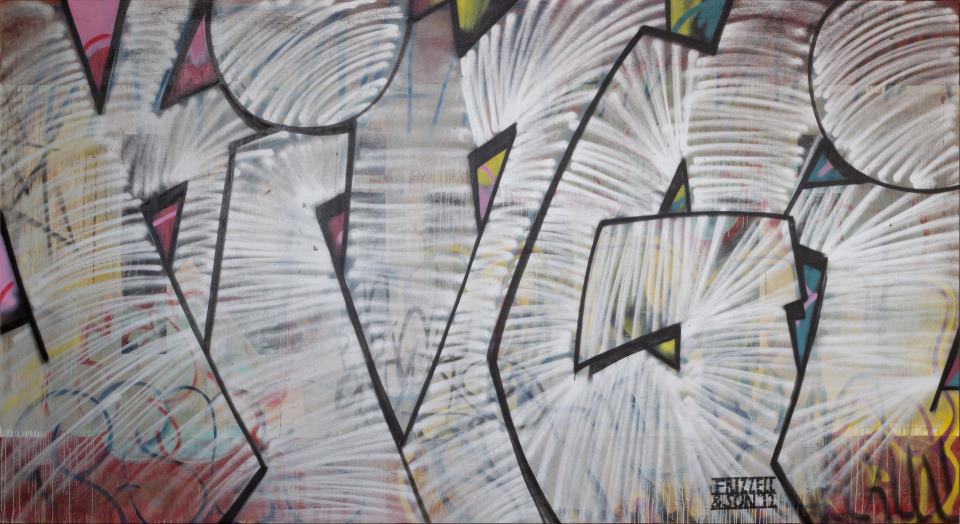 Saatchi & Saatchi NZ Gallery , 3rd Floor The Strand Parnell
New work from Frizzell and Son (Dick and Otis F) and Weston Frizzell (Otis Frizzell and Mike Weston in collaboration.
In the vocabulary of graffiti art the term Blockbuster refers to a piece where one word occupies the entire wall. The outlined text is predominantly defined by the blacking out of the gaps and negative space. Parasitic of the underlying work, a BLOCKBUSTER envelopes and consumes the surface.
A Blockbuster is also the biggest thing of the summer, the thing everyone has to see.